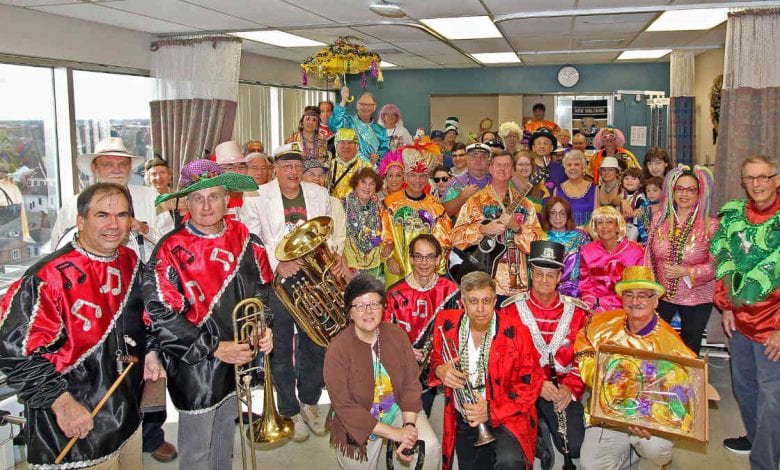 On Sunday, February 2, 2020 at 9:30am, the 41st Annual B'nai B'rith Mardi Gras Mitzva Makers Hospital Parade will take place at Touro Infirmary. The group parades through the long-term care and rehabilitation centers to bring the perfect Mardi Gras parade to those who cannot go out to parades during carnival.
Each year, our second line music band just gets bigger and better sounding," said Dr. Title. "We can't do it without all the wonderful volunteers who show up with their instruments, their bag of beads and throws. We are so grateful and invite all to bring a friend or two for the fun."
What makes this group so special is that they bring Mardi Gras to individuals who cannot make it out to the parade. The Krewe brings live music, fabulous costumes, fun throws and more just to bring a little bit of happiness and Mardi Gras revelry to Touro Hospital. It truly is a great Mitzvah (or Good Deed).
The Krewe consists of musicians and maskers who second line in costumes and have wonderful throws for all of the parade goers. All participants are costumed and they are always looking for additional musicians and of course skilled bead throwers to join their Krewe.
Interested COSTUMED Hospital Parade participants are
required
to contact Hilton Title @ 504-957-5310 for more information and Parade Instructions.
Free and open to the public.