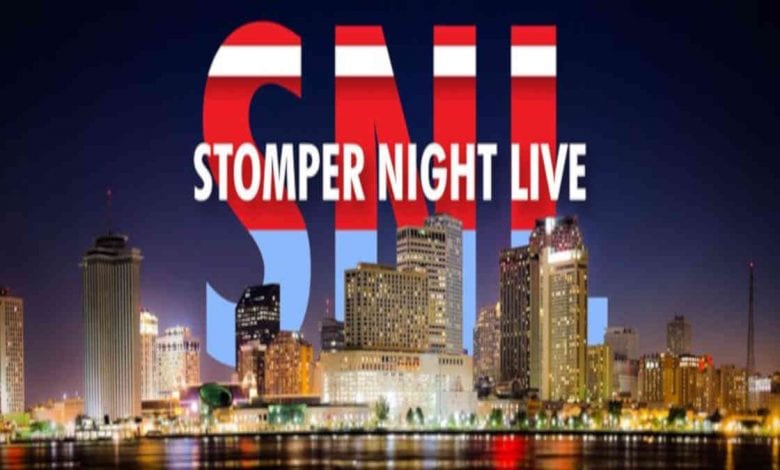 This is not your typical Carnival Ball….. no this the 610 Stompers 10th Annual Debutante Ball. The 610 Stompers, the ordinary men with extraordinary moves invite you to their 10th Annual Sweet 610 Debutante Ball: STOMPER NIGHT LIVE! The party will take place on Friday, January 31 at Mardi Gras World.
For more information and tickets click HERE
What To Expect From The Stompers Debutante Ball
To stick with the Stomper Night Life (SNL) theme they want you to come dressed as your favorite Saturday Night Life character. Tickets which range between $50 and $175 food and an open bar. We will have food from over 30 of New Orleans' finest restaurants. DJ Jubilee and Johnny Sketch and the Dirty Notes will provide the entertainment for this crazy evening. You will also get a chance to see the New 2020 dances performed by the the 610 Stompers newest members – the rookies. So don't miss your chance to see the Stompers' 2020 dances!
About The 610 Stompers
The 610 Stompers are a 100 men strong all male dance group. The ordinary men with the extraordinary moves have been bringing joy to New Orleans' beloved parades since 2009. 610 Stompers members come from all walks of life. Their ages range from the 20's to the 80's. 610 Stompers members have one thing in common their passion for dance! And they have strong women supporting them the 610 Splits who protect the men while they perform. Basically they are their security. The Stompers also perform for charitable causes and raise and donate money to all kinds of causes.
To learn more about the 610 Stompers visit: https://610stompers.com/