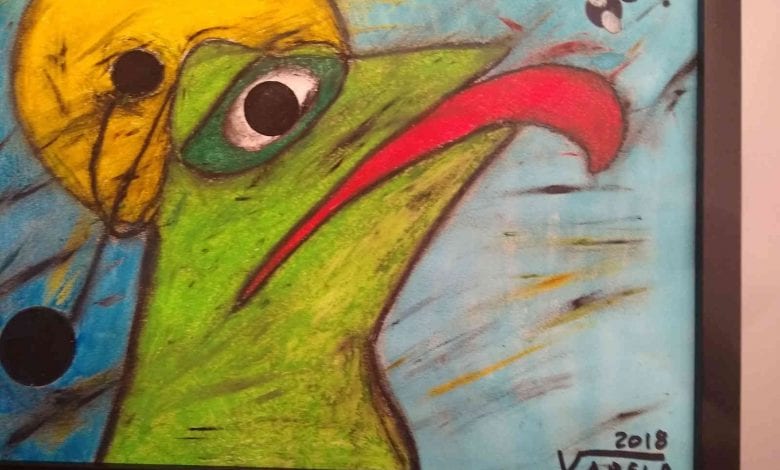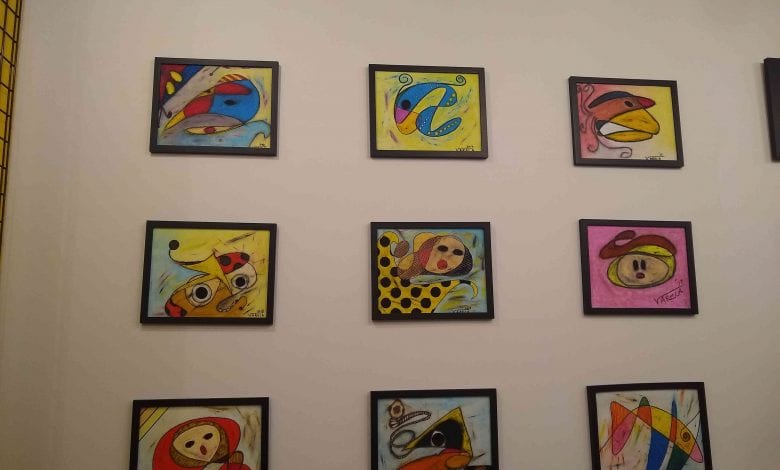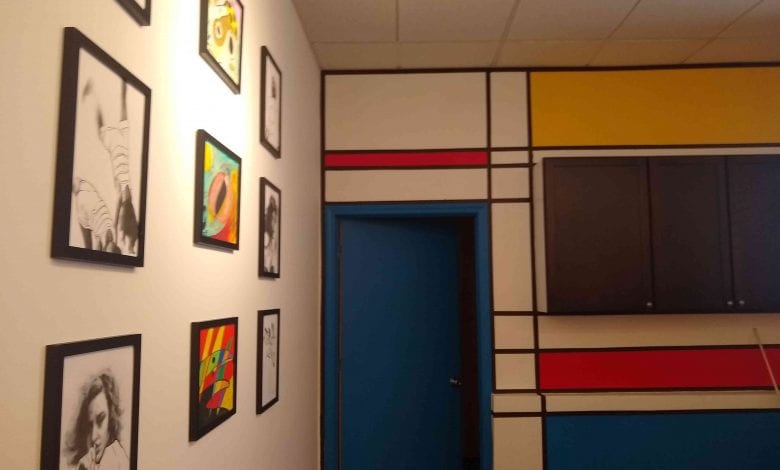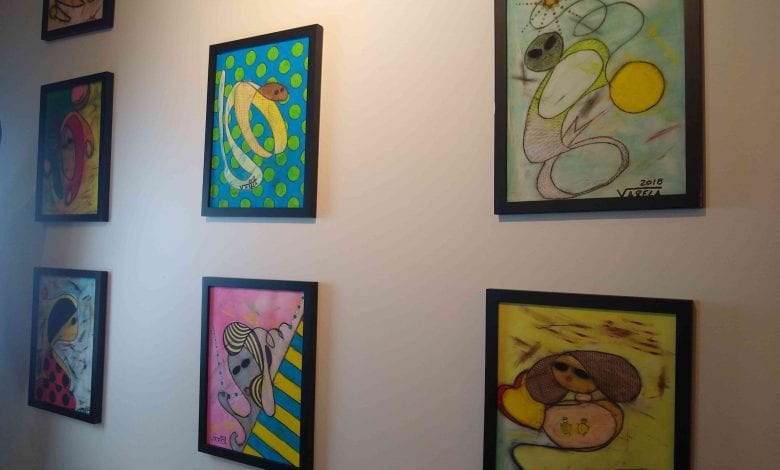 Maude Varela's Gallery on St. Charles Ave. is now open for business. The space is not just an art retail space, but almost feels more like a club. The colorful venue features a piano and a pool table.
On Saturday night (11/30) about 30 people celebrated the opening together with Maude Varela. Talented Thomas Rees Lemoine played the piano during the event. Guests enjoyed wine and snacks and, of course, the art work.
The Journey
"This is a dream come true." Maude Varela said. She had been wanting to open the gallery for about 20 years and now the timing was right. Not only did she have to get the financing in place, but also her daughter Life, a huge inspiration in her life, is getting older allowing Maude more time to focus on her art. Maude also admitted getting comfortable enough to feature her own art has been a process. And the journey is not over yet. Maude wants to transform the place to become a hang out spot where everybody feels comfortable.
"I want this space to become a bohemian, artsy and musical place where people can have fun, relax, buy art and connect." Maude Varela
The Art & The Artists
Maude describes her own art as surreal and abstract with some aspects of surrealism. Most of her pieces are very colorful. She says Picasso, Miro and Paul Klee are some of the artists who inspire her. And bright colors are everywhere. There is even a Piet Mondrian influenced mural in the back of the gallery.
Maude also features other artists in her gallery. Currently you can find pictures by Kaleigh Palmisano in her gallery.
And Maude is always looking for more artists including wall sculpture artists, musicians and even poets and writers for book signing and readings. You can also rent the space for your next event. Currently the gallery is open by appointment only. If you are interested contact Maude at: https://www.maudevarela.com/contact-us