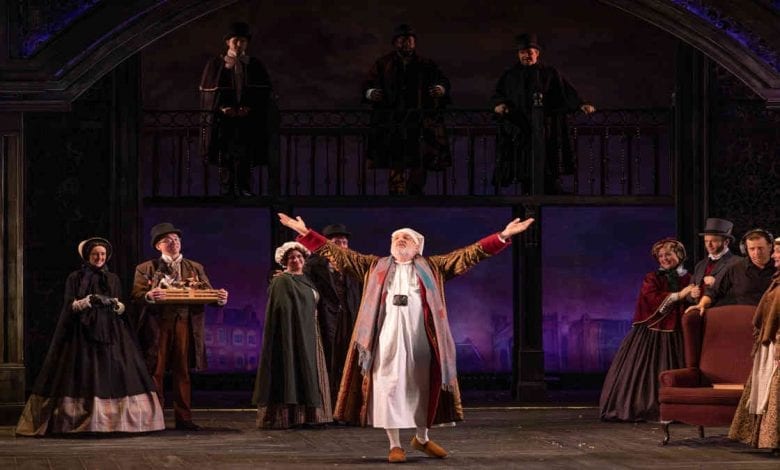 A Christmas Carol
The holiday season is the perfect time to take the family to the theater. How about Charles Dickens' classic: A Christmas Carol (December 6 – December 23, at Le Petit Le Petit Theatre)?
This classic holiday play follows the miserly and menacing moneylender Ebeneezer Scrooge. Scrooge, however, will learn lessons in love, generosity, and redemption because a host of spirits visits him on Christmas Eve. Le Petit's second-annual production of Charles Dickens' Victorian classic is filled with magic, ghosts, and holiday cheer. The play features 20 actors and singers from Le Petit's Young Conservatory Program.
For more information and tickets visit: http://www.lepetittheatre.com/listings/events/a-christmas-carol-2019.html
What You Need To Know
If you are a current season subscriber, please contact the box office at 504-522-2081 to receive your special subscriber discount rate!
Bring the whole family and save up to 40% with our Family Four Packs. Simply select four tickets in the tier of your choice and apply the following discount codes:
Tier 2: FAMILY2
Tier 3: FAMILY3
The Cast
The cast includes Bob Edes, Jr.* as Ebenezer Scrooge; John Neisler* as Jacob Marley/ Christmas Future; Zeb Hollins III as Ghost of Christmas Present; Julia Delois as Ghost of Christmas Past; Sean Patterson* and Cammie West as Mr. and Mrs. Fezziwig; Mary Pauley* as Mrs. Dilber; and Curtis Billings* and Kate Kuen as Mr. and Mrs. Bob Cratchit. Also featured: Michael A. Newcomer*, Sean Riley*, Trey Ming, Erin Fitzpatrick, Darren Hayes, Elizabeth McCoy, and Joe Nierle.
*Member of Actors' Equity Association, the Union of Professional Actors and Stage Managers in the United States