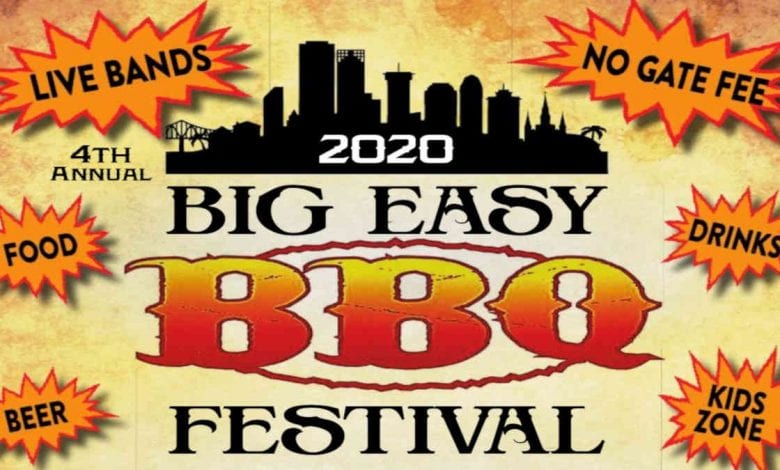 Do you like BBQ? If so we have a perfect festival for you. The Big Easy BBQ Festival will take place Friday, January 24th, Saturday, 25 and Sunday, January 26th 2020. The Big Easy BBQ will be held at Laketown in Kenner, LA (near Treasure Chest Casino) this year. Gates at 11:00 am every day of the festival. Best of all, this tree day festival is free and everybody is welcome. When you get out you will be able to enjoy bands, beer, and, of course, BBQ. At the Big Easy BBQ festival you will even get to show off BBQ skills. If you are BBQ is good you can even win some money. Organizers say they have $8,000.00 in payouts.
For more information visit: https://www.facebook.com/events/laketown-kenner/big-easy-bbq-festival/1657128664429227/
What's New This Year At The Big Easy BBQ Festival
Organizers say festival, which was formerly known as the River Bend BBQ Festival, has undergone some major changes and improvements. Due to the growth of the festival over the past 3 years organizers decided to change the name to Big Easy BBQ Festival and also moved the event to its new location at Laketown. The new venues offers more parking spaces. The new location of the Big Easy BBQ Festival even has a large pier extending out into the Lake Pontchartrain. Bring your fishing gear and try to catch some fish. If you have any questions, please contact the promoter, Kel, at 504-232-4013, or our co-promoter Juan at 601-498-7025.