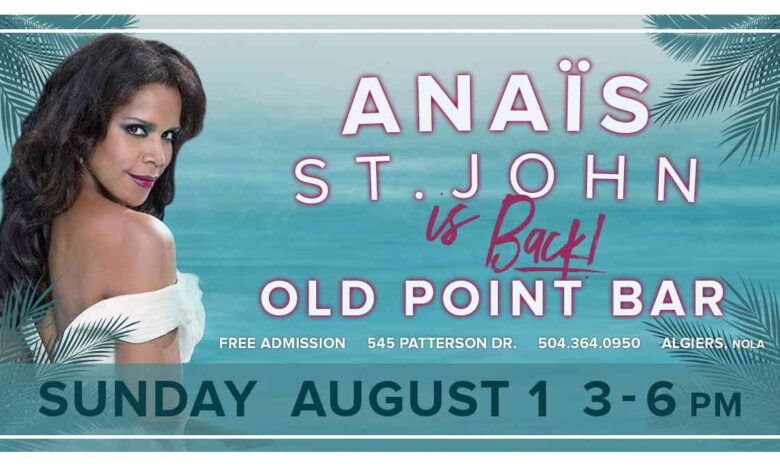 Anaïs St. John is back at The Old Point Bar on Sunday, August 1, 2021 from 3 to 6pm. Anaïs St. John returns to her neighborhood bar, The Old Point in historic Algiers Point. Joe Krown, Brian Quezerque, and Doug Belote join her for this rare daytime appearance. Catch the ferry and enjoy a-rockin' good time.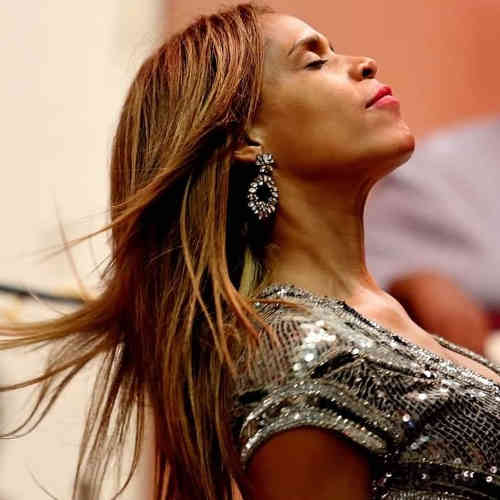 Anaïs at The Old Point Bar Details
The Old Point Bar is located at 545 Patterson Street Algiers Point on the West Bank. This performance is free and will be a wonderful way to spend a Sunday. Anaïs St. John  was originally a mezzo-soprano at the New Orleans Opera. Today, she performs jazz, Blues and R&B  throughout New Orleans including Tulane Summer Lyric, Jazz Fest, French Quarter Fest and so many more. Learn more about Anaïs St. John – HERE.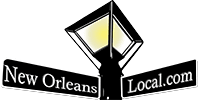 New Orleans Local is your best resource for the latest events happening around the city. If you like the theater, we've got you covered with all sorts of great safe events and lots of virtual events. Whether you are looking for festivals, parties, theater, charity events or events for kids, we have everything you need to be in the "know."  Our Calendar of Events welcomes any organization or business to submit events and happenings – HERE – to help let our community know what is happening around town. Everybody knows about Mardi Gras, but do they know about the latest charitable event, local marathons, holiday events, or reveillon dinners? Submit your event with a great photo, so we can let people know what events you want to help to promote in the New Orleans area.  Laissez Les Bons Temps Rouler!