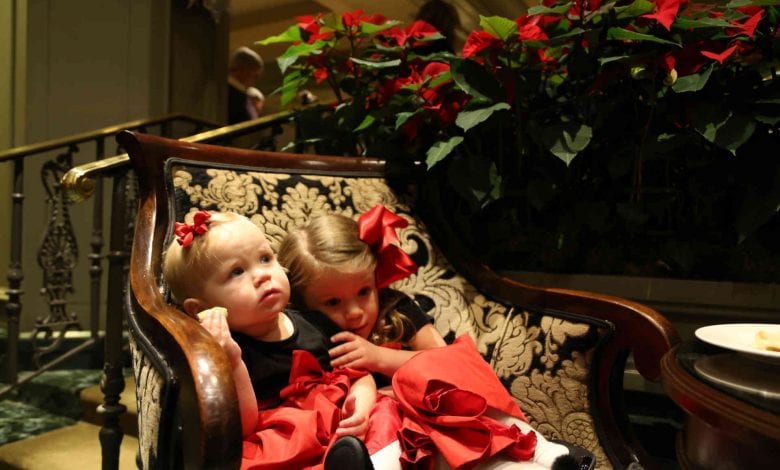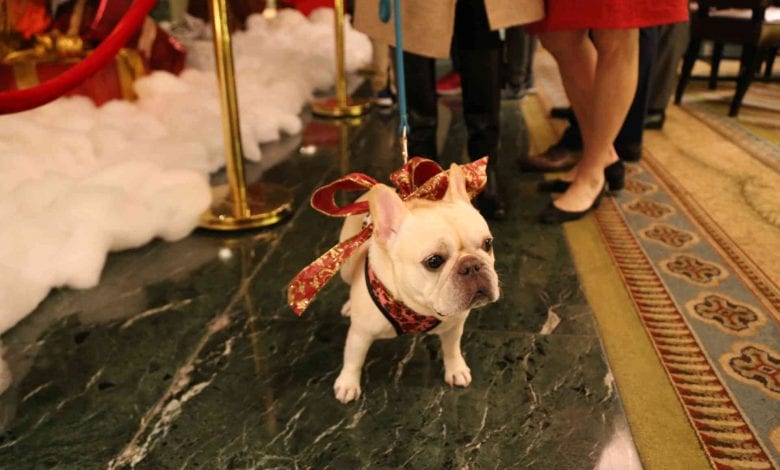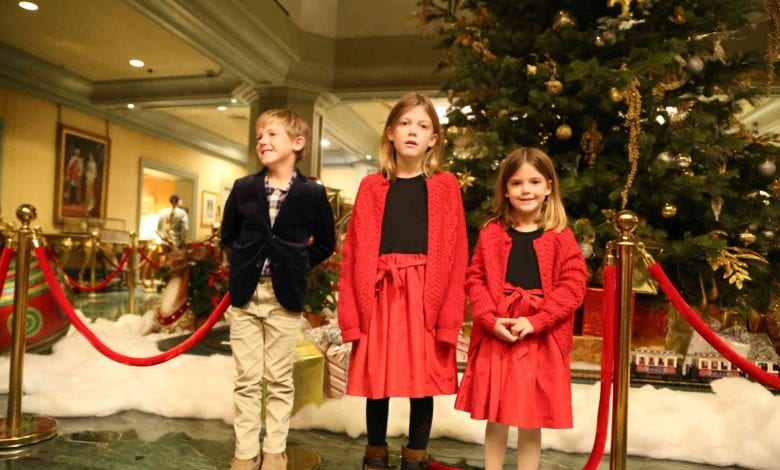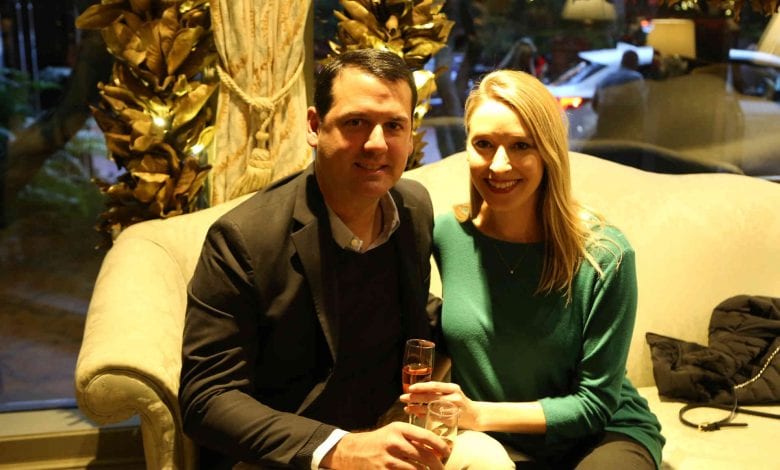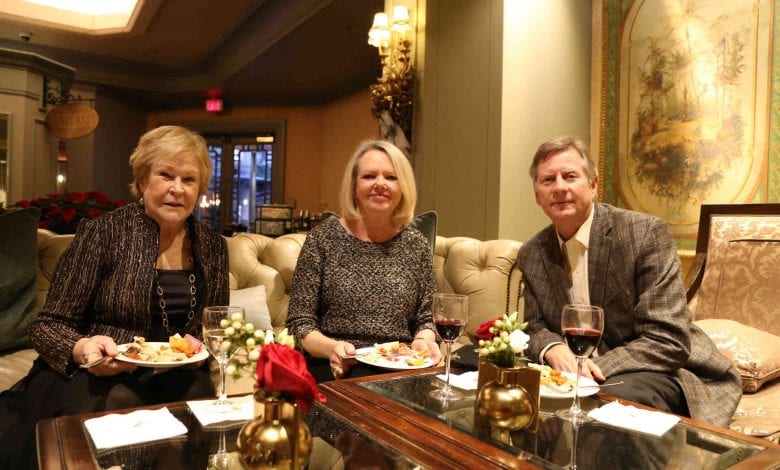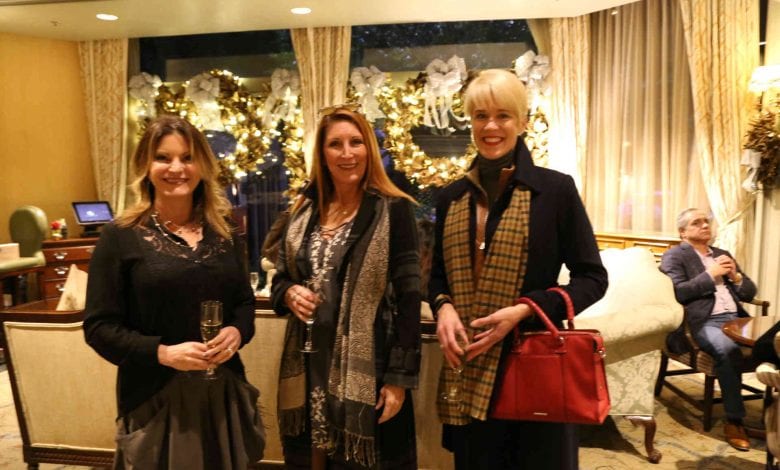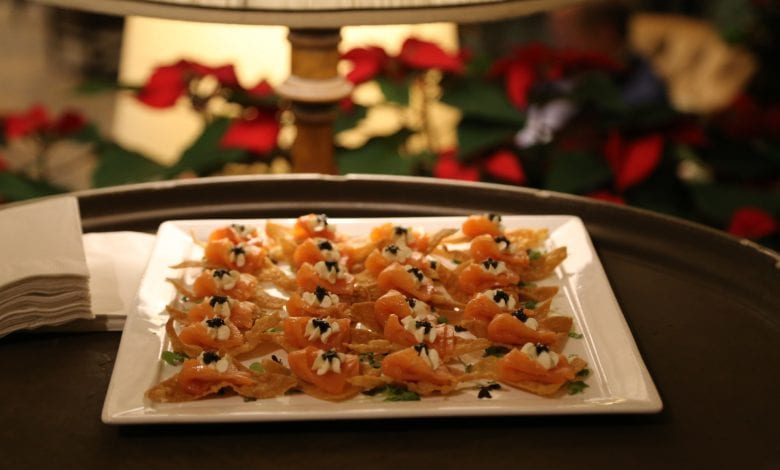 The holiday spirit came alive at the Windsor Court hotel's annual tree lighting ceremony on Monday, December 2nd. Guest were treated to delicious hors d'oeuvres and some tasty drinks including wine and cocktails. There was a live band playing our favorite Christmas songs helping everybody to get in the right mood for the holidays. All the kids gathered in front of the giant tree to see the lights sparkle.
The now lit Christmas tree in the grand lobby of the Windsor Court Hotel is 19 1/2-foot. It has more than 25,000 mini white lights and a classic toy train around the base. An additional ten trees adorned with more than 3,000 ornaments are on display throughout the hotel, while six-foot magnolia wreaths hang in the main lobby windows and over 1,500 feet of gold magnolia garland drape throughout the rest of the hotel.
And There Is More
This year, a Letters for Santa mailbox was added to the lobby décor, and the hotel is encouraging guests and locals of all ages to visit the hotel to stop by and drop off their gift wish lists and messages for the North Pole.
You are invited to make the most of their holiday memories with the hotel's Windsor Wishes tree in the lobby. Guests can write their wishes or dreams on one of the hotel's complimentary ornaments, hang it on the tree, and then snap and post a photo to social media, tagging @WindsorCourt with the #WindsorWishes hashtag. The hotel will share and repost their favorites.
Windsor Court has been the choice for travelers for over 30 years. The 23-story hotel is located in the heart of the Central Business District, steps from the French Quarter. The hotel was purchased in October 2009 by an ownership team led by The Berger Company of New Orleans and the Dallas-based Crow Family Holdings.