The New Orleans Museum of Art is a magical place filled with fabulous exhibits from around the world. From Arte Sacra and Atomic Number Thirteen to Orientalism and Rural Occupations, the museum has exhibits that will interest a wide audience. In order to continue to support the museum, event fundraisers like Odyssey ball take place throughout the year.
The Odyssey Ball celebrates and enhances the New Orleans Museum of Art in an evening of unparalleled elegance. Critically important to the museum and the wide community it serves, Odyssey raises the funds necessary to support NOMA's nationally-recognized exhibitions and educational programs.

The New Orleans Museum of Art will present this year's Odyssey Ball on Friday, November 12, 2021 starting at 7pm until 11pm at the New Orleans Museum of Art. Guests will enjoy fabulous food, entertainment and an opportunity to explore the entire museum during the event. Tickets for the event start at $150 per person. To Learn more about the Odyssey Ball event, click HERE.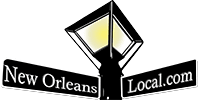 New Orleans Local is your best resource for the latest events happening around the city. If you like the theater, we've got you covered with all sorts of great safe events and lots of virtual events. Whether you are looking for festivals, parties, theater, charity events or events for kids, we have everything you need to be in the "know."  Our Calendar of Events welcomes any organization or business to submit events and happenings – HERE – to help let our community know what is happening around town. Everybody knows about Mardi Gras, but do they know about the latest charitable event, local marathons, holiday events, or reveillon dinners? Submit your event with a great photo, so we can let people know what events you want to help to promote in the New Orleans area.  Laissez Les Bons Temps Rouler!