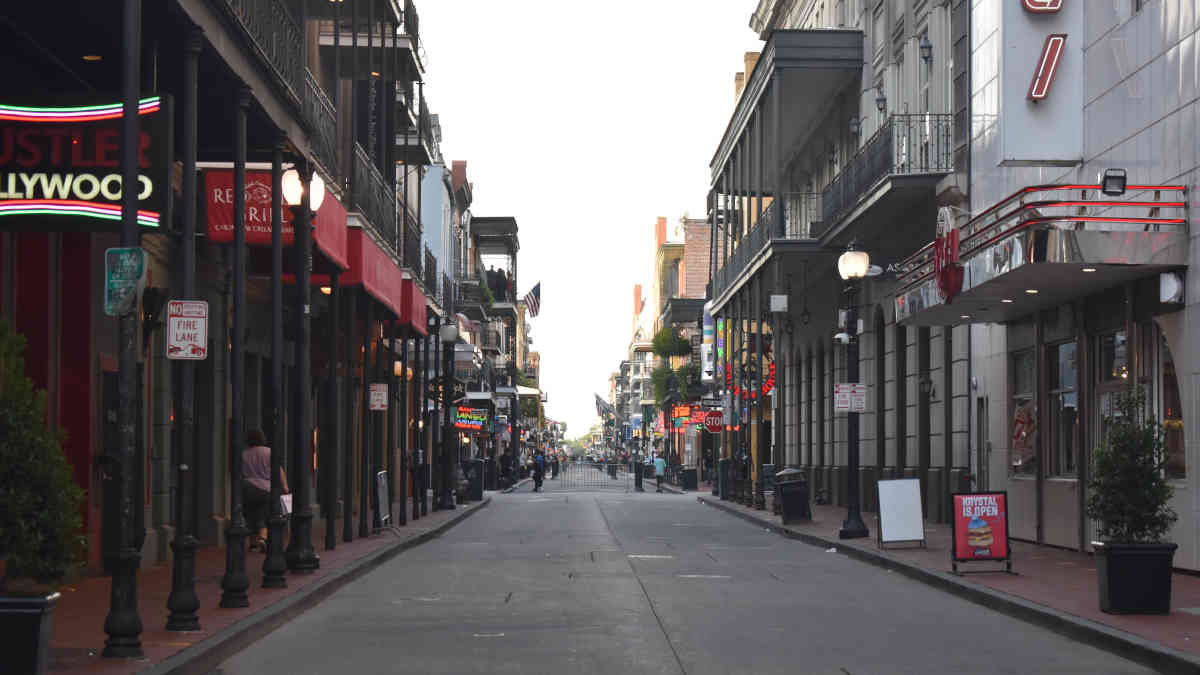 The French Quarter in New Orleans used to be very busy even during hot summer nights. Now, that we are in Phase II of the reopening process, the narrow streets of the Quarter are slowly starting to see more and more people, after being completely deserted for the past couple of months. Despite rising COVID-19 numbers many are just happy to get out. Visitors and locals alike seem to enjoy a French Quarter that is not completely overcrowded.
"We just needed to get out of the house."

Local
Many bars and restaurants have reopened, others remain closed.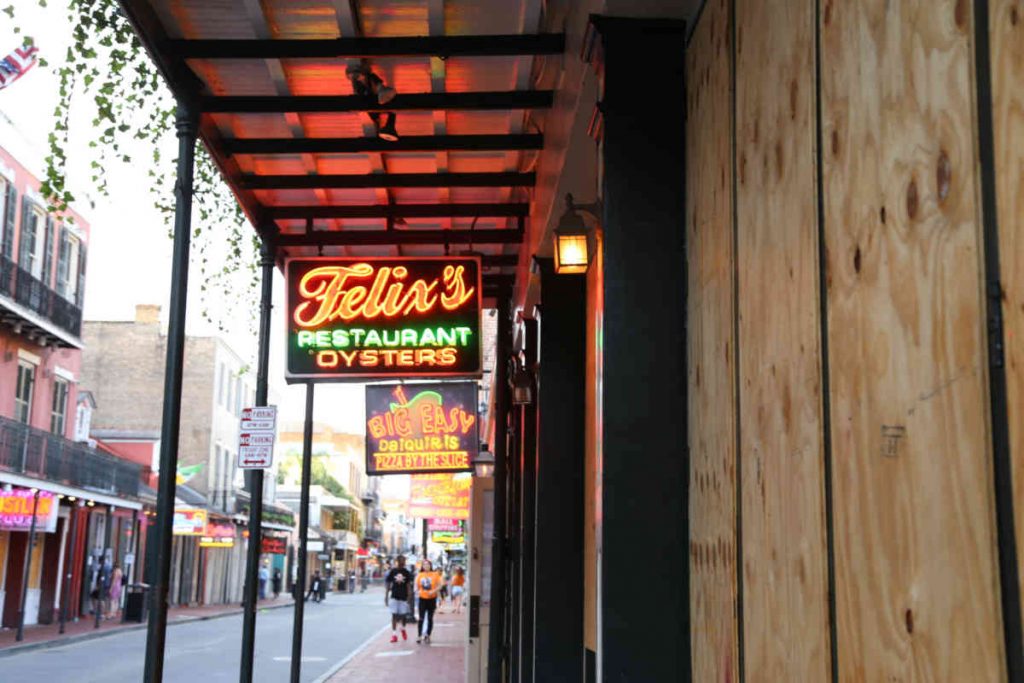 Since bars and restaurants work on limited capacity, they have either fewer tables inside or tables blocked off. Some establishments simply sell to-go beverages. Now, that there are patrons returning to the Quarter some businesses are looking for help.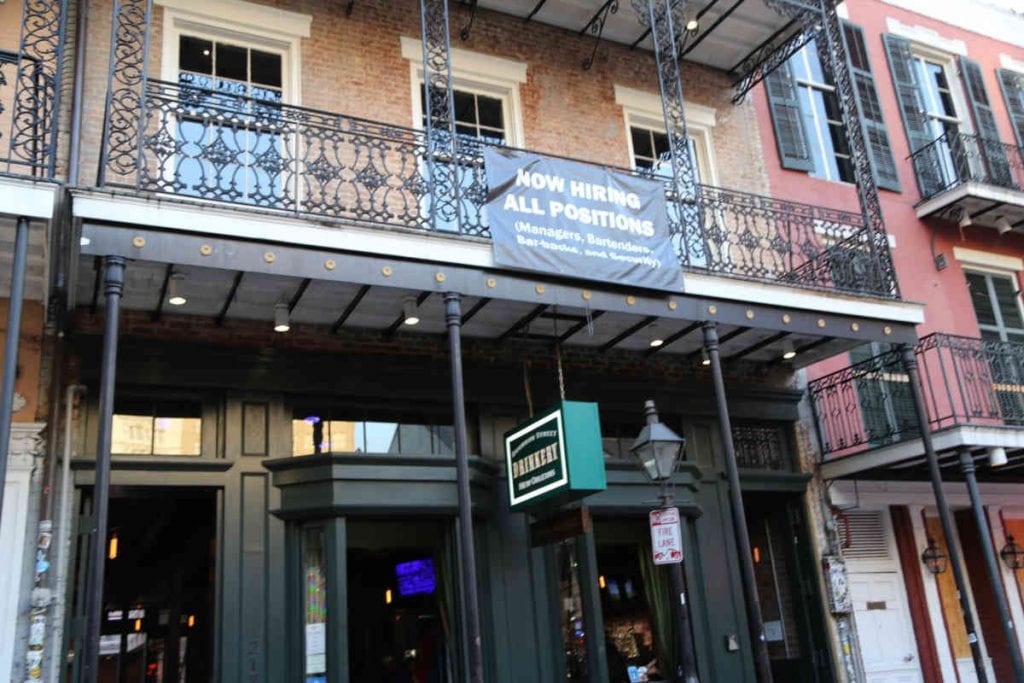 Phase II Changes
New changes and restrictions are coming to Orleans Parish and the Quarter amid a new rise in COVID-19 cases. Starting on Monday (07/13/2020) in Orleans Parish, masks have been and will continue to remain required in public, except for outdoor personal recreation. New Orleans' indoor social gatherings — such as parties, weddings and funerals — will continue to be limited to 25 individuals and masks and social distancing are required. Beginning Monday, July 13, all bars with or without an LDH food permit will be closed for on-site consumption.
For more information visit: https://ready.nola.gov/incident/coronavirus/city-of-new-orleans-responds-to-governor-edwards-a/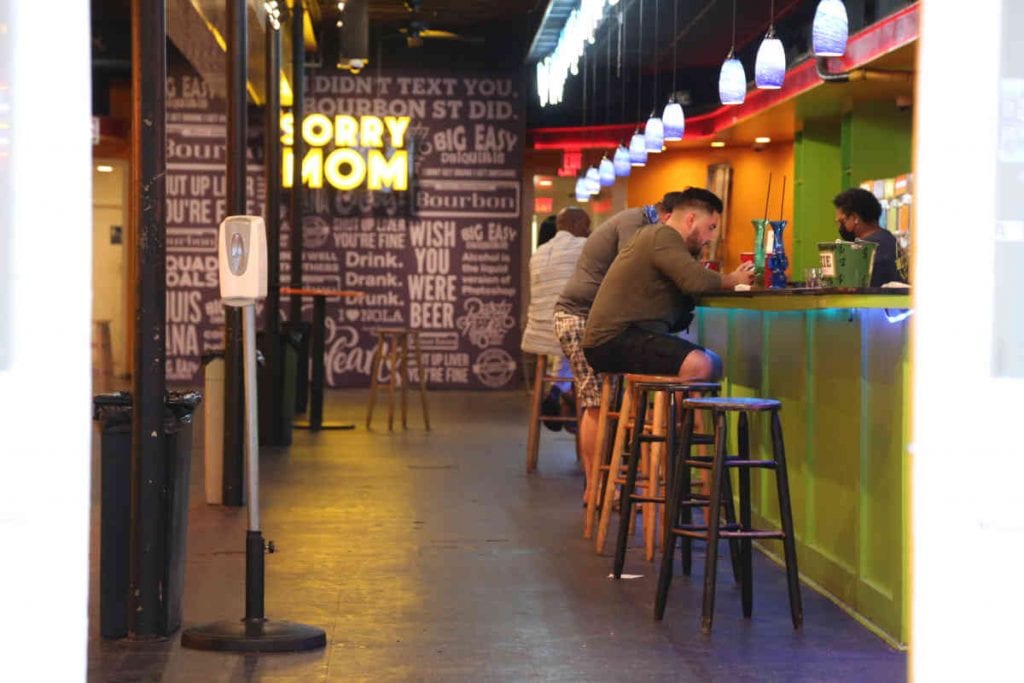 Life Goes On In The Quarter?
Nobody knows what the future will hold, but it seems like we are trying to make the best of the current circumstances. Some musicians are entertaining the sparse crowds. Visitors and some locals have returned to the Quarter -are you thinking about coming back?
To find out what is happening all over the city visit our event calendar: https://neworleanslocal.com/events/