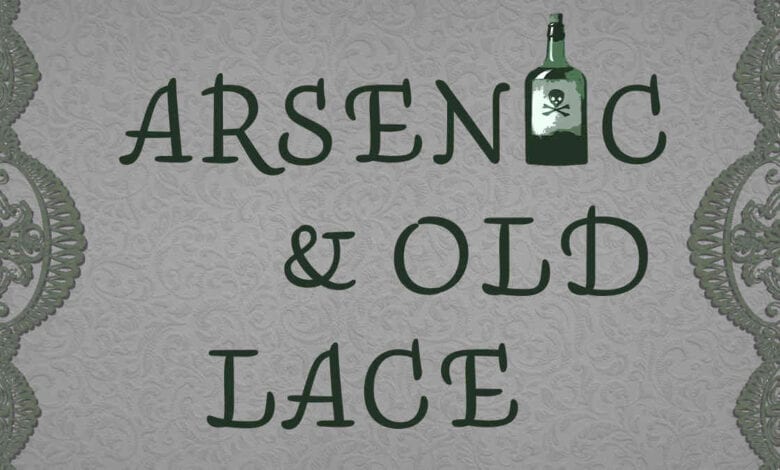 Do you think your family is crazy? Then, you've never met Mortimer Brewster's family in the tale of "Arsenic & Old Lace." If you've every met one of those cute, seemingly innocent and harmless spinster aunts, well then  you may have an idea of how it begins. In this hilarious tale, the sweet spinster aunts actually turn  out to be serial murderers. And, if that wasn't enough to catch your interest, one brother thinks he is Teddy Roosevelt and the other brother is on the run with his plastic surgeon (never leave home with one).  This dark comedy is full of surprises around every corner and lots of laughs. The scene begins in Brooklyn, New York, in the 1940s on the Jefferson Performing Arts Center stage starting February 26 through March 7, 2021.  Learn more about Arsenic & Old Lace now.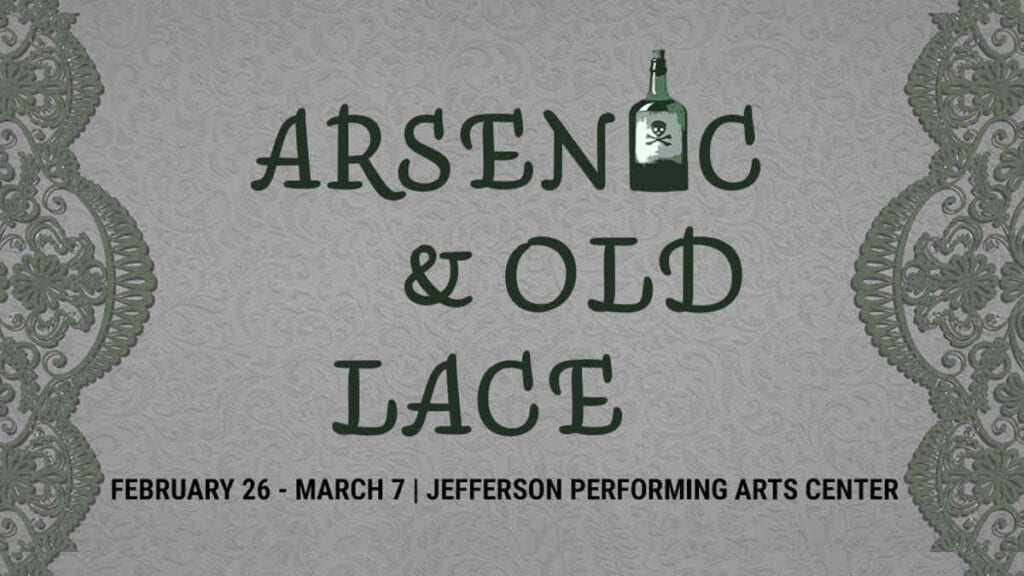 Arsenic & Old Lace Times
Arsenic & Old Lace will take place on Fridays, Saturdays and Sundays from February 26 through March 27, 2021, at the Jefferson Performing Ars Center in Metairie, Louisiana. On Fridays and Saturdays, the performances will begin at 7:30pm and on Sundays, they begin at 2pm. Purchase your Arsenic & Old Lace tickets – HERE.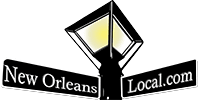 New Orleans Local is your best resource for the latest events happening around the city. If you like the theater, we've got you covered with all sorts of great safe events and lots of virtual events. Whether you are looking for festivals, parties, theater, charity events or events for kids, we have everything you need to be in the "know."  Our Calendar of Events welcomes any organization or business to submit events and happenings – HERE – to help let our community know what is happening around town. Everybody knows about Mardi Gras, but do they know about the latest charitable event, local marathons, holiday events, or reveillon dinners? Submit your event with a great photo, so we can let people know what events you want to help to promote in the New Orleans area.  Laissez Les Bons Temps Rouler!