Some new regulations are hitting the parade routes this year and we would like to hear your opinion:
Removal Of Personal Items
One of the new 2020 regulation says you cannot put up personal items (chairs, small shade tents, coolers…..) earlier than four hours before the start of a parade. According to multiple media reports and pictures posted on social media the city was seen removing tents, ladders and other items from the Uptown parade route on Wednesday morning (2/19).
Plan Ahead
Finding a bathroom on the parade route will be even more difficult this Carnival Season. To keep the parade route secure, box trucks, cargo vans, trucks with port-a-lets, campers, RVs, trailers, or other enclosed containers will be prohibited within two blocks of a parade route four hours before and after a parade. This regulation will give a hole no meaning to the song: "Ain't no place to pee on Mardi Gras Day". We did see a whole bunch of portable toilets at Lee Circle this year.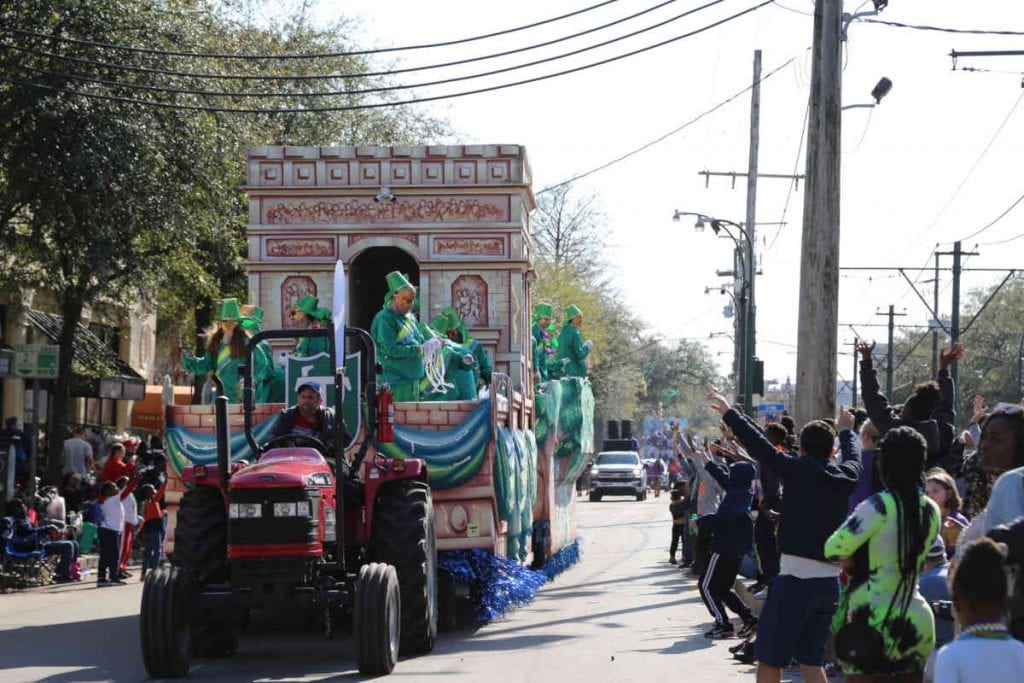 Reducing Trash
They say last year, 1080 tons of Mardi Gras trashwere transported to the landfill. Beads and other trash also can end up in catch basins and block drains. This year again the city will install so-called "gutter buddies". Basically they are barriers that block solid objects from entering drains. You will find "gutter buddies" all along most of the parade routes. Furthermore, in order to cut down on the amount of litter and waste, new regulations in 2020 state that Krewe members are prohibited from throwing boxes, non-biodegradable paper streamers, and empty, single-use plastic bags for bulk items from floats.
For more information visit: https://ready.nola.gov/mardi-gras/what-to-bring/
Different Parade Routes Endymion & Zulu
Endymion will roll through Mid-City down Canal Street until Elks Place. It will continue down Poydras St. and then turn onto St Charles Ave. It will then make a left turn on Julia St and end at the Convention Center for the Endymion Extravaganza. The altered parade route will certainly cause traffic nightmares in Mid-City and the CBD. The parade route changes became necessary because the parade will end in the Convention Center and not in the Superdome and because of the collapse at the Hard Rock Hotel construction site that lead to the closure at Canal Street.
For more information visit: https://endymion.org/
Zulu will also alter their traditional parade route due to the Canal Street closure. Zulu will go from St. Charles Ave. to Poydras and then Loyola. The parade will then cross Canal at Basin Street and then will go to their headquarters at Orleans Avenue and Broad Street.
For more information visit: http://www.kreweofzulu.com/