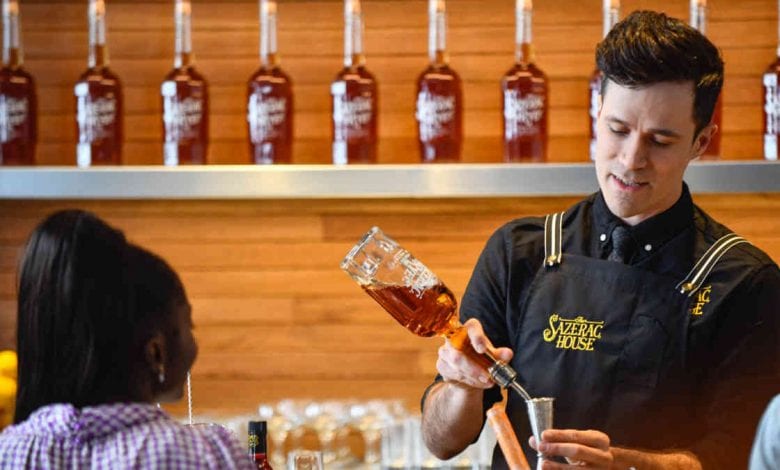 The Carnival Spirit is definitely mixing at the Sazerac House with cocktail demonstrations, costume crafting sessions and king cake pairings. The Sazerac House experience and distillery teams, led by Cocktail Experts Matt Ray and Rhiannon Enlil, along with cocktail historians Elizabeth Pearce, Headdress Designer Heather Doyle, Mask Designer Elizabeth Zibilich and Bywater Bakery are bringing the Carnival Spirit to New Orleans both virtually and in-person. Throughout the 2021 year, the Sazerac House will be brining virtual and in-person events that are all cocktail inspired. 
Carnival Spirit At The Sazarac House Series
The Sazerac House Carnival Events Series will include:
February 3rd: Virtual Ojen Cocktail Tasting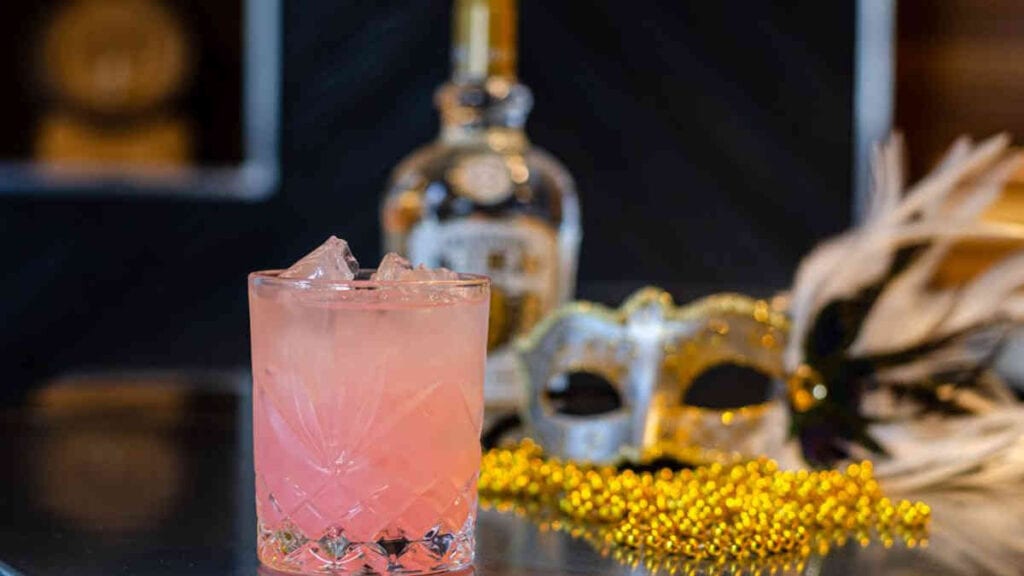 An obscure anise-based liqueur, originally produced near the small town of Ojén, Spain, the spirit grew in popularity in New Orleans after its introduction by a liquor importer during the height of the tourist season in 1883. It was advertised as superior to absinthe and became the drink of choice with Mardi Gras krewes to celebrate carnival. Price: Complimentary
February 4th: King Cake and Cocktails Pairing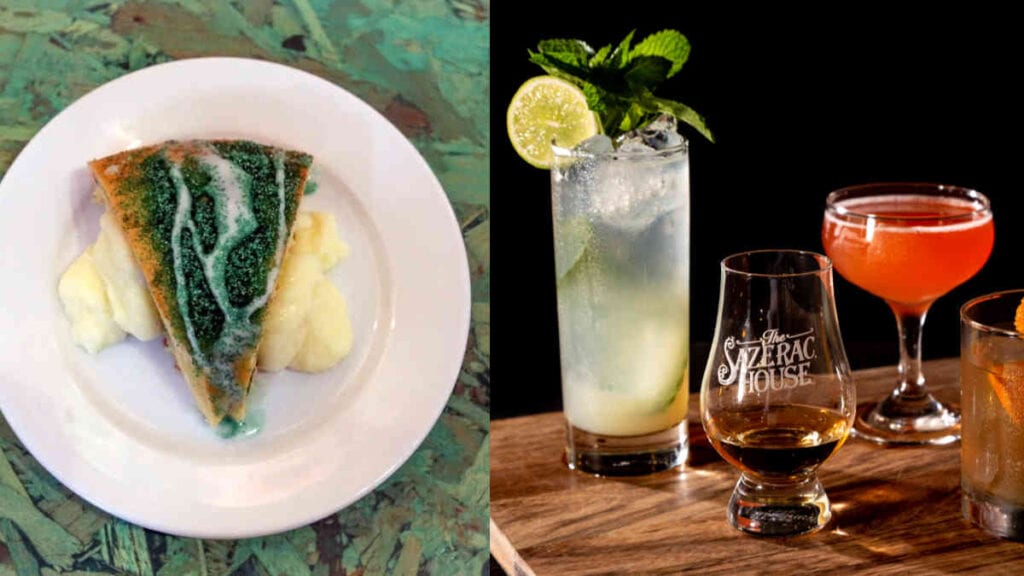 What is Carnival season without king cake and boozy beverages? Join us as we explore the history and craft of king cake and carnival cocktails and let's toast to Mardi Gras with perfect pairings for carnival gatherings. Hosted by our Sazerac House Bar Experts and Bywater Bakery. Price: $30 per person
February 9th: Drink & Learn Carnival Traditions
All Carnival festivities are usually accompanied by drinks, some complicated, some simple, but all tied to the spirit of Carnival. Hear how New Orleanians have been drinking during Carnival for the past 300 years. Hosted by Drinks Historian Elizabeth Pearce. Price: $30 per person
February 10th: Spirited Head Dress Workshop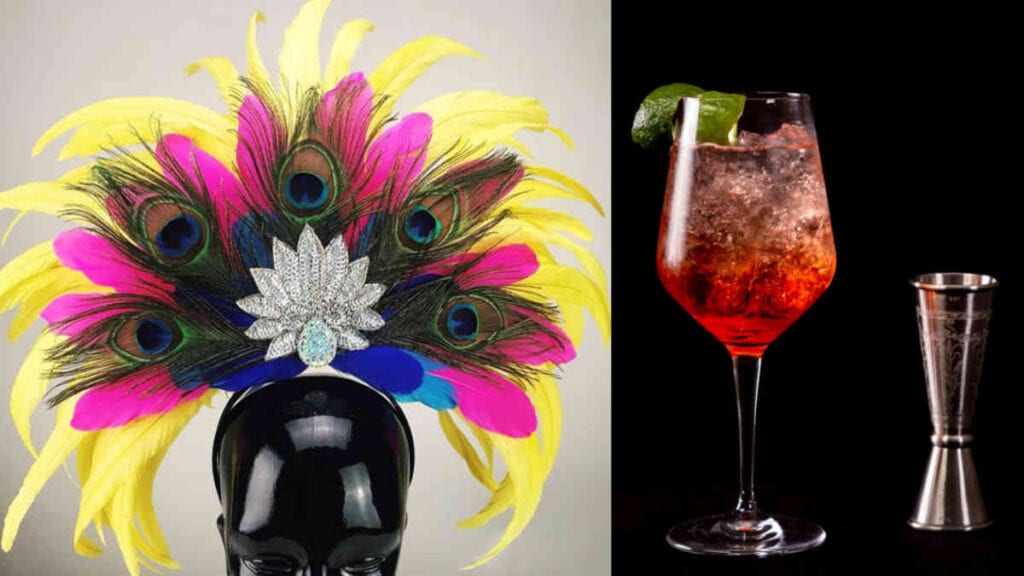 Delight in a head dress making workshop as you sip on parade perfect cocktails. Add flair to your Carnival outfits and discover creative techniques to bring your Mardi Gras style to life under the instruction of a head dress artist Heather Doyle. Session includes all materials, however guests are invited to bring items from home that they would like to incorporate into their design. Cocktails and snacks will be served. Price: $50 per person.
February 11th: Spirited Mask Making Workshop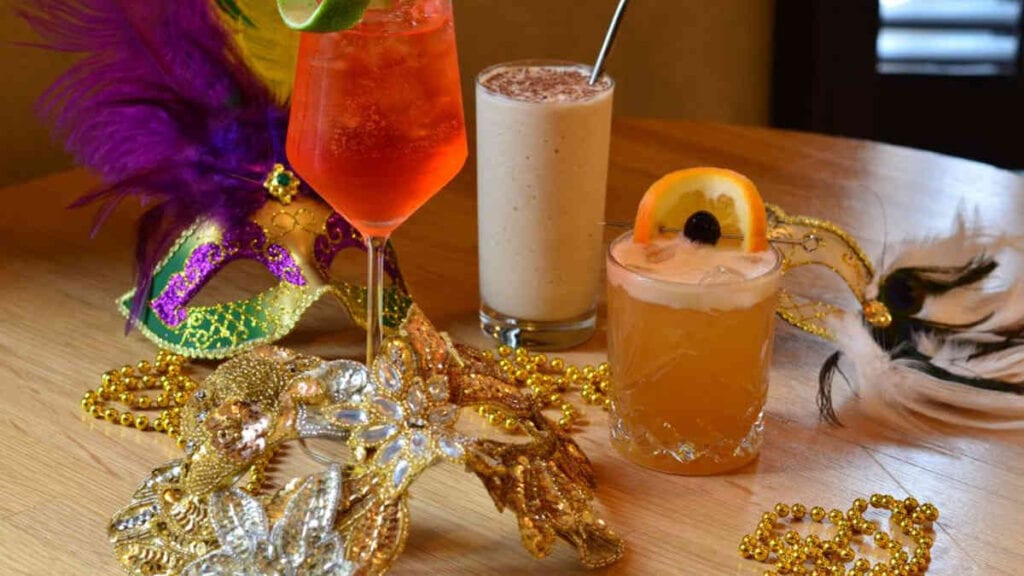 Delight in a mask making workshop as you sip on parade perfect cocktails. Customize a classic Carnival mask and discover creative techniques from mask designer Elizabeth Zibilich to bring your Mardi Gras style to life. Session includes all materials, however guests are invited to bring items from home that they would like to incorporate into their design. Cocktails and snacks will be served. Cost: $50 per person
Tickets
Tickets are available online at tickets.sazerachouse.com. In-person events will include socially-distanced seating and personal protective equipment is required for all guests and staff. On registration, guests will be required to confirm & agree that they will wear appropriate face coverings unless actively eating or drinking, practice good hygiene, maintain appropriate social distance, and that they have not had any symptoms of COVID-19, nor anyone they have been in contact with, in the past 2 weeks.
To sign up for the Virtual Ojen Cocktail Tasting, visit
https://www.sazerachouse.com/events/.
Registration is complimentary; limited to 50 guests, and is first come, first served.
For the corresponding cocktail kit for the Ojen Cocktail Virtual Tasting, please visit:  https://docs.google.com/forms/d/e/1FAIpQLSeySoZKVWHQOipIRqRQBTOoqwymWnVMKRVn0QUXd_MDDnz7Sw/viewform
Cocktail Kit orders must be received 24 hours before the corresponding workshop, and orders can be picked up 10:00am-4:00pm on the day of the workshop. At pickup, social distancing requirements will be followed, including 6-foot-spacing in the waiting area, personal protective equipment for the Sazerac House team and an acrylic shield between the guest and the Sazerac House team member.
Sazerac House is also offering curbside pickup of many of its spirits, bottled cocktails and bitters. The full list and online ordering is available here:
https://store.sazerachouse.com/curbside-pick-up.html Due to state and city regulations, cocktail kits cannot be shipped and are for curbside pickup only.
About the Sazerac House
Standing proudly in a historic building at the corner of Canal and Magazine, and just a short stroll from the original 1850s era Sazerac Coffeehouse, the Sazerac House is an immersive exploration of the spirited culture of New Orleans. Featuring three floors of interactive exhibits across 48,000 square feet, including private event venues, an on-site Sazerac Rye distillery, and Peychaud's Bitters production facility, the Sazerac House welcomes visitors to experience New Orleans history through the stories of its cocktails. For more information on the Sazerac House, please visit www.sazerachouse.com.
About the Sazerac Company
Sazerac is one of America's oldest family owned, privately held distillers with operations in the United States in Louisiana, Kentucky, Indiana, Virginia, Tennessee, Maine, New Hampshire, South Carolina, Maryland,
California, and global operations in the United Kingdom, Ireland, France, India, Australia and Canada. For more information on Sazerac, please visit www.sazerac.com.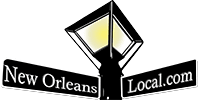 New Orleans Local is your best resource for the latest events happening around the city. Whether you are looking for festivals, parties, theater, charity events or events for kids, we have everything you need to be in the "know."  Our Calendar of Events welcomes any organization or business to submit events – HERE – to help let our community know what is happening around town. Everybody knows about Mardi Gras, but do they know about the latest charitable event, local marathons, holiday events, or reveillon dinners? Submit your event with a great photo, so we can let people know what events you want to help to promote in the New Orleans area.  Laissez Les Bons Temps Rouler!