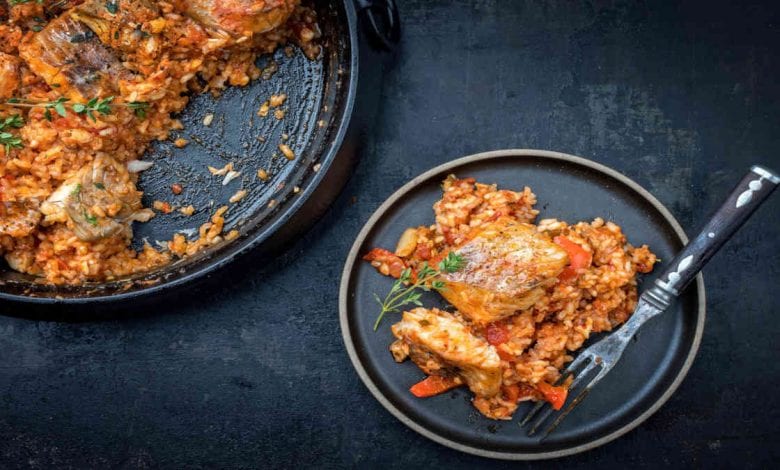 Catfish Jambalaya is a perfect Good Friday dish. Mulate's Catfish Jambalaya recipe is actually the jambalaya that was served in the Mulate's in Breaux Bridge that opened back in 1980. Why don't you give this Jambalaya a try?
What You Need For Catfish Jambalaya
1 and 1/2 sticks salted butter
1 and 1/2 cups diced onion
1/2 cup diced bell pepper
1/4 cup diced celery
1 and 1/2 cups chopped mushrooms
10 oz. can Ro-Tel diced tomatoes
3 cloves garlic, minced
1 and 1/2 tsp. salt
1/2 tsp. black pepper
1/4 tsp. cayenne pepper
2-3 cups cooked rice
3 small catfish fillets, lightly seasoned with salt and cayenne pepper
How It's Done
In a large pot, melt butter over medium heat. Add onion, bell pepper, and celery. Cook for 30 minutes, stirring frequently, until vegetables are very tender and slightly brown. Mix in mushrooms, dices tomatoes, garlic, salt, black pepper, and cook for 10 minutes. Remove from heat and mix in cooked rice to desired consistency.
Meanwhile, in a large skillet over medium heat, saute catfish for 3-4 minutes per side or until fully cooked. Fold cooked catfish into rice so as not to break the catfish completely. Our Catfish Jambalaya should serve 6 to 8 people.