Are you interested in a romantic evening with live music? Join the Electric Yat String Quartet for an evening of French & Italian songs by Edith Piaf, Django Reinhardt, Saint Saens, Massenet, Vivaldi, Puccini, Morricone, & more in an intimate setting, beautiful surroundings, & amazing acoustics inside Historic St. Alphonsus Church in the Heart of the Irish Channel. The concert begins at 7pm on Wednesday, March 31, 2021. Learn more about Concerts on Constance: FRANCE & ITALY! – HERE.
Concerts on Constance: FRANCE & ITALY! Details
All concerts begin at 7:00pm and will last between 1.5 and 2 hours. Parking is available at 1020 St Andrew Street in the school yard right next to the church; enter through the side door of the church (not the front door on Constance street). Guests are invited to bring their own beverages and glasses. The seating is open with tables of 2 and pews up to 4 people in groups.
Concerts on Constance: FRANCE & ITALY! Tickets and Open Seating:  Tables for 2, $60 (15 tables available) &  Pews, up to 4, $20 per person
St. Alphonsus can hold at capacity around 1,500 people. Due to Covid restrictions we are only selling 100 tickets. Social Distancing and Masking will be observed inside the church for the safety of all in attendance. We ask that multiple tickets purchased are from the same household.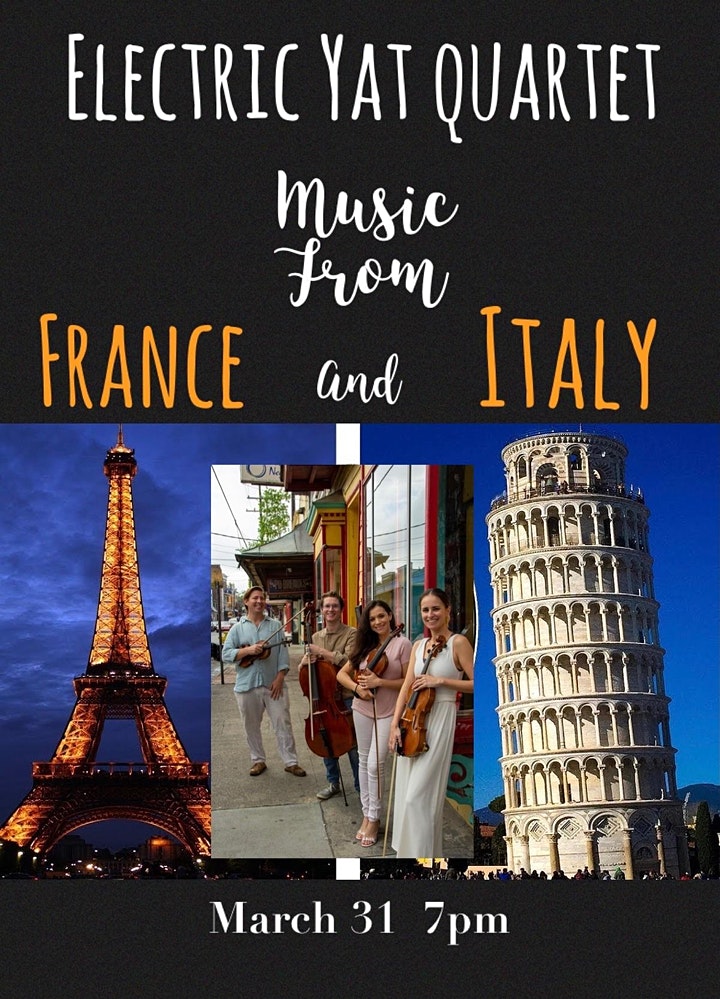 Electric Yat Quartet
Based in New Orleans, we're bringing music outdoors and online: Classical, Jazz, and Pop! Learn more – HERE.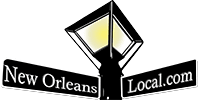 New Orleans Local is your best resource for the latest events happening around the city. If you like the theater, we've got you covered with all sorts of great and safe events taking place all over the city. Whether you are looking for festivals, parties, theater, charity events or events for kids, we have everything you need to be in the "know."  Our Calendar of Events welcomes any organization or business to submit events and happenings – HERE – to help let our community know what is happening around town. Everybody knows about Mardi Gras, but do they know about the latest charitable event, local marathons, holiday events, or reveillon dinners? Submit your event with a great photo, so we can let people know what events you want to help to promote in the New Orleans area.  This is of course free. Laissez Les Bons Temps Rouler!