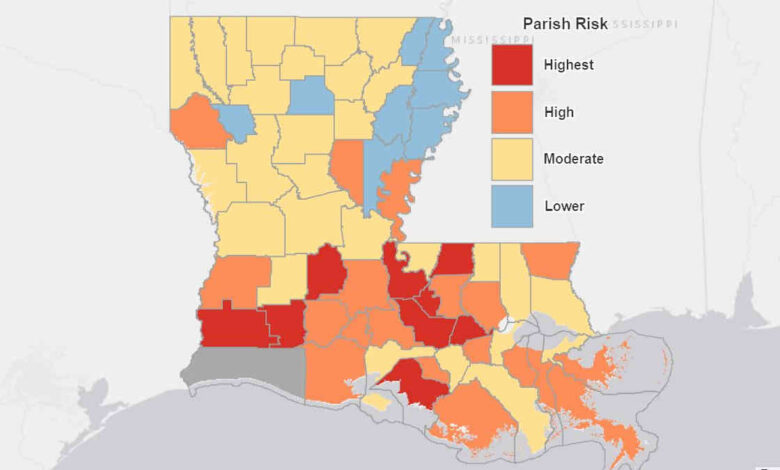 Louisiana – We have done a great job working together. As a result, Governor Edwards is easing some COVID-19 Restrictions, but that does not mean the masks are gone or that New Orleans has reduced restrictions yet.   The Governor's updated health emergency order requires six feet of social distancing in all businesses and the order will run until April 28, 2021. 
At this point in the pandemic, our three best tools for slowing the spread of COVID-19 and keeping our hospitals operational are vaccinations, masks and distance. Right now, we have fewer people hospitalized with COVID-19 than we did this time last year, and we have a greatly improved supply of three highly effective and safe COVID-19 vaccines, which are available to everyone 16 and older in Louisiana. While COVID-19 and its variants remain a major public health risk, using the tools of vaccination, masking and distancing, we can keep ourselves and our loved ones safe. At least 20 states and one region of Louisiana are experiencing an increase in cases and hospitalizations, likely because of the U.K. variant. We aren't yet out of the woods. ~ Gov. Edwards

New Orleans Restrictions 
The Mayor of New Orleans will most likely not lift any restrictions.  "There's not going to be change today. There's not going to be any immediate change. We still don't have specific guidance from the governor's office on what changes they are or are not going to be suggesting. What we'll do is take the guidelines that they include at the state level and look at what makes sense for New Orleans in relation to the data we have here and see what we can do safely." said Communications Director Beau Tidwell. Presently, masks and social distancing are required, indoor gatherings are limited to 75 individuals, live entertainment is allowed with capacity limits, and restaurants and bars can serve alcohol from 8am until 11pm.  Block Parties, second lines, dance clubs and parades are not allowed. Learn more – HERE. 
Learn more about the events happening around New Orleans – HERE.