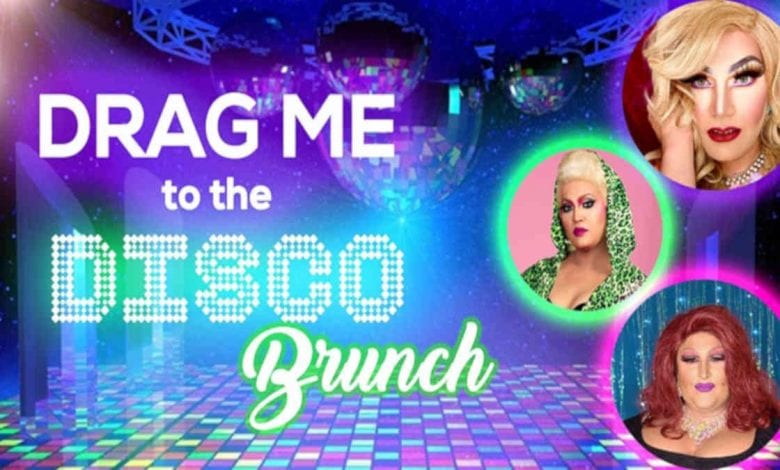 Do you like Disco Dancing & Brunch with a Great Drag Queen Bunch? If you are looking for some great fun, look no further than the Drag Me To the Disco Brunch at the Copeland Tower Suites. Mirepoix Event Catering is hosting an event like no other with Fabulous New Orleans Drag Queens leading the way. 
Join a great group and the first ever Drag Brunch on Saturday, November 14, 2020. It is a $60 all inclusive event with Bottomless Mimosas, House Margaritas on the Rocks, brunch with lots to choose from, FREE parking, and a DJ playing all the Studio 54 favorites. Prepare to Dance and sing along with the Drag Queen Experts as your entertainment guides. 

Disco Brunch Menu Includes:
Scrambled Eggs, Applewood Smoked Bacon, Cheese Grits, Country Wide Sausage, Shrimp & Tasso Pasta, Fried Chicken & Waffles (Action Station), Berry Avocado Salad, Artichoke & Spinach Dip & Chips, and Bread Pudding. 
Tickets:
The tickets are $60 all inclusive – Bottomless Mimosas, House Margaritas on the Rocks & DJ playing Studio 54 Favorites! The doors open at 10AM, food stations open from 10AM until 11:30AM. The Show Starts at 11:30 AM until 1PM.
Copeland Tower Suites, Ascend Hotel Collection
The Copeland Tower Suites are located at 2601 Severn Avenue, Building B, in Metairie, Louisiana. They are located in the heart of Metairie and have all of the comforts of your home. Learn more – HERE. 
For information about the Drag Me To The Disco Brunch, check out the following link – HERE. 
Do you find yourself searching for fun things to do around town? Are you bored of the same old thing weekend after weekend? Let New Orleans Local be your guides to everything happening in New Orleans and the surrounding areas. Check out our event calendar – HERE – for the latest and greatest events for the young and the older, for kids and adults, from museums to parties. Let the good times roll with a little bit of help from New Orleans Local.