The magnificent Elms Mansion on St. Charles Ave. celebrated two anniversaries on Thursday night with an amazing holiday themed party! The mansion was built 150 years ago, in 1869, by Watson Van Benthuysen II. The Garden District landmark then was reborn in 1969 as one of New Orleans' special events venues. The Elms Family is only the third family to own the historic home. Today the brother and sister team Tom and Faith Roche operate the spectacular venue which occupies approximately one-half of an acre fronting St. Charles Avenue in the Garden District.
What A Great Party
Guests of the Elms Mansion Anniversary party were treated to hors d'oeuvres and various delicious dishes. All the food and featured cocktails were inspired by different decades. Featured cocktails included the Warm Winter Wassail from the 1800's, the Bee's Knees from the 1920's, the White Cosmopolitan from the 1930's, the Brandy Milk Punch from the 1940's, the Grasshopper from the 1950's and the Whiskey Sour form the 1970's.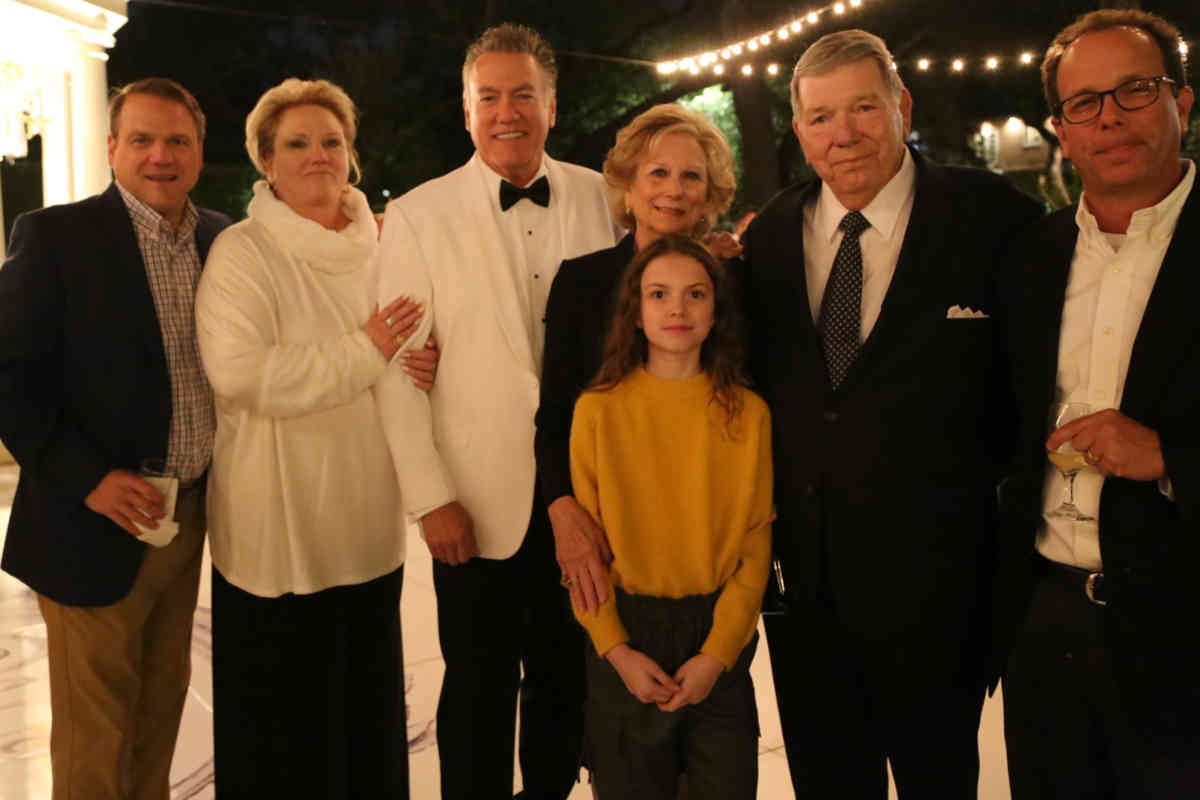 Elms Mansion Anniversary Entertainment
The entertainment at the Elms Mansion Anniversary Party took guests through various decades. Victorian era carolers performed throughout the mansion and grounds at the beginning of the evening. Virtuosa, an all girl electric string quartet, played in the Gazebo and B-Street Benny performed in the main courtyard. Even Santa Clause stopped by the Elms Mansion with his sleigh to give guests a chance to take some magical holiday pictures.
A Little History Of Elms Mansion
As mentioned earlier, Elms Mansion was built in 1869 for, "Yankee in Gray", Watson Van Benthuysen II. In 1931 the house became the German Consulate. This came to an end with the start of WWII. In 1952 John Elms Sr. bought the home. He owned one of the largest coin operated amusement company in the South at the time.
For more information and to find out how you can book the venue for your next special event visit: https://www.elmsmansion.com/history.html