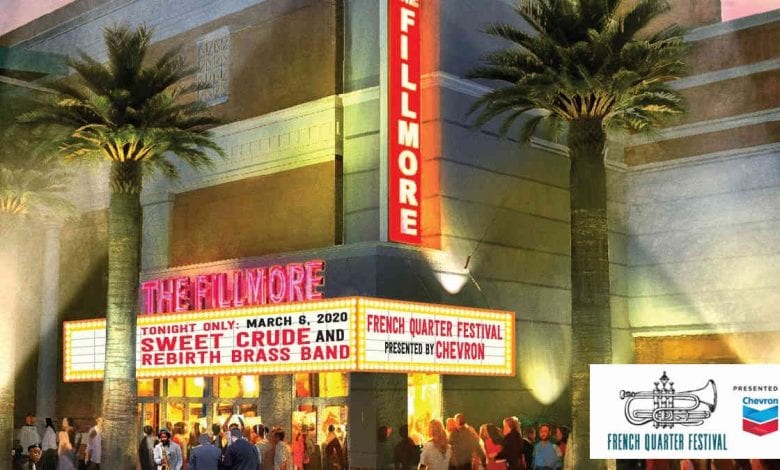 Mardi Gras just ended, and the Festival Season is just around the corner. To kick off the 2020 festival season French Quarter Fest will hold its annual gala fundraiser on Friday, March 6, 2020 at the Fillmore. The French Quarter Fest 37th Annual Gala Fundraiser Gala a fundraiser for the non-profit French Quarter Festivals, Inc. gives fans a direct way to support the organization and the free festival.
For more information visit: http://frenchquarterfest.org/gala/.
What To Expect At The French Quarter Fest 37th Annual Gala Fundraiser
Christopher and David Torkanowsky is scheduled to perform at the 7 p.m. at patron party before the gala. Then the New Orleans' bilingual pop band Sweet Crude and Grammy-winning Rebirth Brass Band will provide the entertainment at the gala. The night's entertainment is a prelude to the full suite of Louisiana music at the festival.
Musician Walter "Wolfman" Washington, OffBeat Magazine publisher Jan Ramsey, and Vance Vaucresson of Vaucresson's Sausage are among the 2020 honorees
Gala tickets start at $155. You can upgrade to a VIP Patron tickets for $250.
French Quarter Fest 2020 presented by Chevron will kick off on Thursday, April 16 and run through Sunday, April 19th. Over 280 bands will be performing on 25 stages this year. For a full lineup visit: https://frenchquarterfest.org/music-temp/