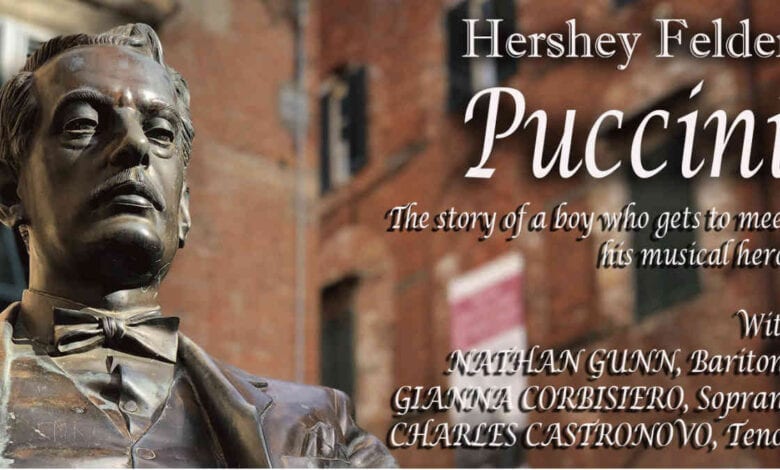 Live from Florence! Nathan Gunn, Gianna Corbisiero, and Charles Castronovo are coming to town, virtually, from Florence on Sunday, March 14, 2021 at 7PM Central for Hershey Felder – Puccini.  There will also be extended viewing access  through March 21, 2021.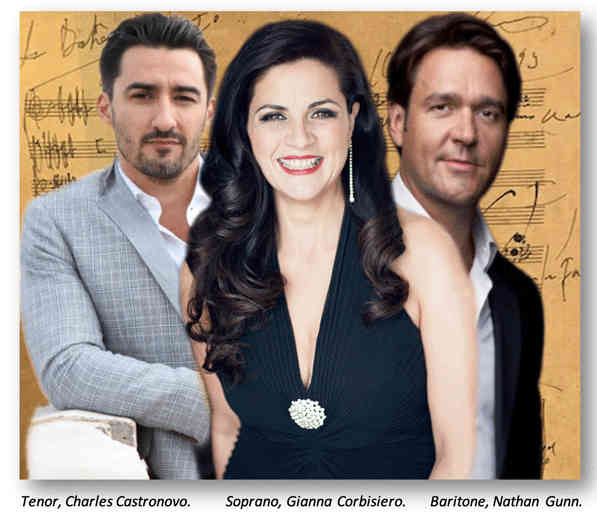 About Hershey Felder – Puccini
Hershey Felder, PUCCINI is the story of a young musician in love with the world of opera, and in particular Giacomo Puccini's La bohème, Tosca, and Madama Butterfly.  When, through a series of unusual circumstances, the young musician meets the musical master himself, secrets are revealed that send the young man soaring.
The special guests for this wonderful event include baritone Nathan Gunn, soprano Gianna Corbisiero and tenor Charles Castronovo, this new Hershey Felder creation will spur the imagination and move the musical soul.
The Hershey Felder – Puccini is filmed and performed on location in Lucca, Italy, in the very same home where Giacomo Puccini was born, this new work featuring Hershey Felder and three world-renowned opera stars promises to be a very special event.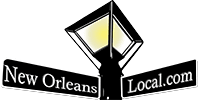 New Orleans Local is your best resource for the latest events happening around the city. If you like the theater, we've got you covered with all sorts of great safe events and lots of virtual events. Whether you are looking for festivals, parties, theater, charity events or events for kids, we have everything you need to be in the "know."  Our Calendar of Events welcomes any organization or business to submit events and happenings – HERE – to help let our community know what is happening around town. Everybody knows about Mardi Gras, but do they know about the latest charitable event, local marathons, holiday events, or reveillon dinners? Submit your event with a great photo, so we can let people know what events you want to help to promote in the New Orleans area.  Laissez Les Bons Temps Rouler!