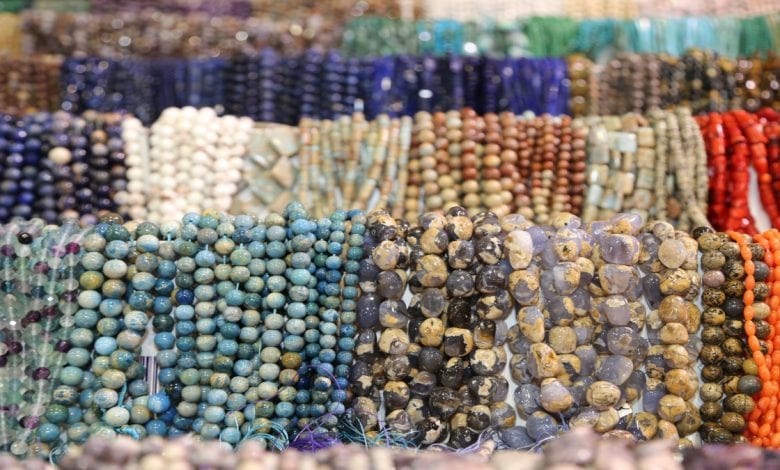 It is about time to start seriously thinking about your holiday shopping. Making some gifts yourself is not only a way to give very personal creative presents, it might also help out with your budget. After all 2020 has been a pretty rough year for almost everybody. A great personal gift is jewelry you made yourself. The timing is perfect, just head over to the New Orleans Christmas Bead & Gem Show at the Pontchartrain Center and get all the supplies you need to make some gifts that will definitely make an impact.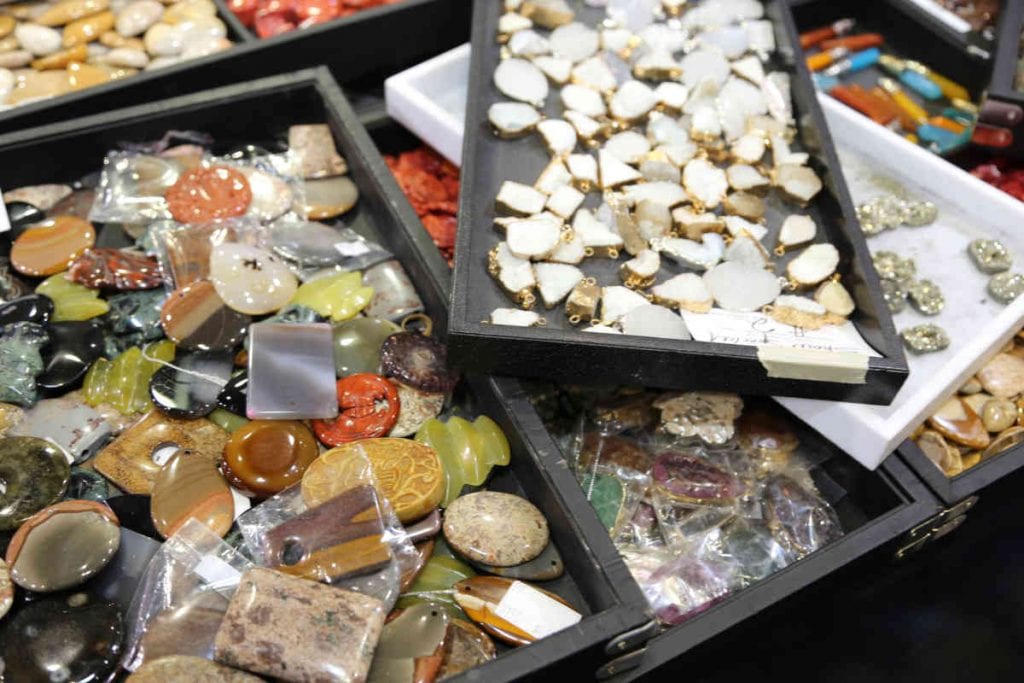 Get What You Need To Make Your Own Jewelry At The New Orleans Christmas Bead & Gem Show
The New Orleans Christmas Jewelry & Bead Show will take place Friday, November 6 through Sunday, November 8, 2020 at the Pontchartrain Center in Kenner. Admission to the show is $5 for the entire weekend and includes free parking. Making Holiday gifts together is a great family activity, especially in these trying times. Learn more HERE.
You will be able to shop for jewelry or everything to make or own designs such as , beads, beading supplies, findings, gold, silver, charms, designer cabochons, gemstones, pearls, and more.
If you think you don't have enough experience to make your own jewelry, don't you worry we got you covered. At the show you can chat with vendors who will give you tips on how to make jewelry that is stunning and unique. And if you don't feel like making jewelry, a bedazzled mask will make a great gift, especially this year.
November Vendors
Ace Jewelry ~ 925 sterling silver rings, earrings, and pendant bradelet
Baby Boomers ~ jewelry
Bali Designs ~ silver findings & jewelry
Beading House ~ everything a "beader" needs
C & I International ~ gemstone beads
Coffer Intl ~ stone beads and pendant
Healing Hands (formerly Beadiful) ~ gemstone beads
Imperial Gems ~ fine pearls
Mat Collection ~ beads
MeMe's Beads & Things ~ beading classes
New Century ~ gemstone beads
Paparazzi Jewelry ~ fashion jewelry
Rachel Maddox Designs ~ Facial Masks, Natural hand Sanitizer, Essential Oils & More
Rahman Gems & Jewelry ~ gemstones, & gemstone beads
Ro A Bead ~ gemstone beads
Silver Etc. ~ silver jewelry
String A Bead ~ beads & more
Stone Age Natural Rock & Crystals ~ crystal pendants, gemstone pendants, fine minerals
Never miss anything happening in the city: neworleanslocal.com