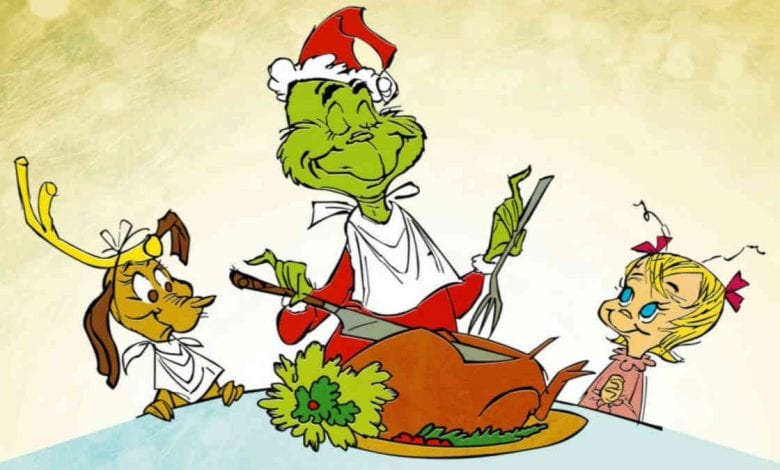 This is the perfect movie to watch with your kids right before Christmas. On December 23rd head over to the Orpheum Theater for a free screening of the 1966 holiday movie "How The Grinch Stole Christmas".
For more information and to RSVP for this free event visit: http://orpheumnola.com/calendar/dr-seuss-how-the-grinch-stole-christmas-free/
What To Expect
Doors will open at 5 pm. Come early and grab some hot chocolate and popcorn. The free screening of "How The Grinch Stole Christmas" starts at 6 pm. There might be even a surprise in store since special holiday guests are scheduled to appear. Who knows who will show up?
About The Grinch
Dr. Seuss originally created the character of the Grinch. The little green fury creature who lives in Whoville on mount Crumpit with his dog Max. The Grinch usually just watches the Whos, the residents of Whoville, but one Christmas the Grinch decides to take action. You probably still remember this famous line from the movie:
"It came without ribbons, it came without tags. It came without packages, boxes, or bags. Maybe Christmas doesn't come from a store. Maybe Christmas (the thought) means a little bit more…"
Find out how the Grinch plots to ruin Christmas for the entire village of Whoville. If you like the classic you may want to check out the newer Grinch movies. This holiday movie has been remade multiple times since the 1966 version.
About The Orpheum Theater
Head over to the Orpheum Theater to watch "How The Grinch Stole Christmas on the big screen. The theaters is conveniently located in the heart of the Central Business District at 129 Roosevelt Way across from the Roosevelt Hotel. There are multiple paid parking garages and lots close by. If you need help fining parking visit: http://orpheumnola.com/about/directions-parking/
The venue first opened in 1921. The theater's orchestra, loges balcony and gallery have newly-installed upholstered seats. The venue can accommodate 1460 guests.