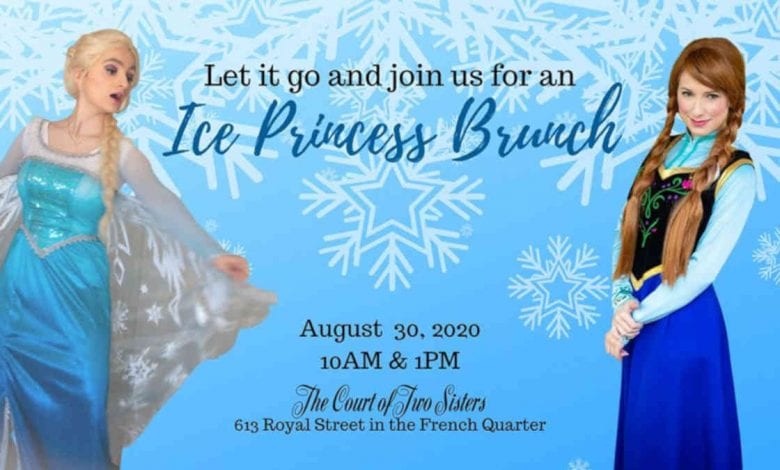 Do your kids like the movie "Frozen"? If so, they will love the Ice Princess Lunch on Sunday, August 30.
The Ice Princess Brunch at the Court Of Two Sisiters will not only feature some great food, but also storytime and Sing Along with real Ice Princesses. To remember the occasion there will be a Princess Photo Booth (digital photos included) so you and your children can take pictures with the Ice Princesses.
Ice Princess Brunch Menu
| | |
| --- | --- |
| Princes &Princesses | Kings & Queens |
| Fresh Cup Of Fruit, Cinnamon Roll | Court of Two Sisters Salad |
| Scrambled Eggs, Bacon | Choice of Eggs Benedict or Veal Grillades & Grits |
| Cupcakes | Cupcakes |
What You Need To Know
The Princess Brunch will be $45 for adults and $30 for children ages 2-12. You will have to make a reservation by calling 04-522-7261 ext. 24 or emailing: [email protected] . You cannot make a reservation online. You need to e-mail or call.
The Court the Two Sisters is following strict COVID-19 guidelines. Each family/party is seated individually at their own table. All activities take place at your table. Ice Princess Brunch tables are spaced 8-10 feet apart to allow for social distancing. Make your Ice Princess Brunch reservations today!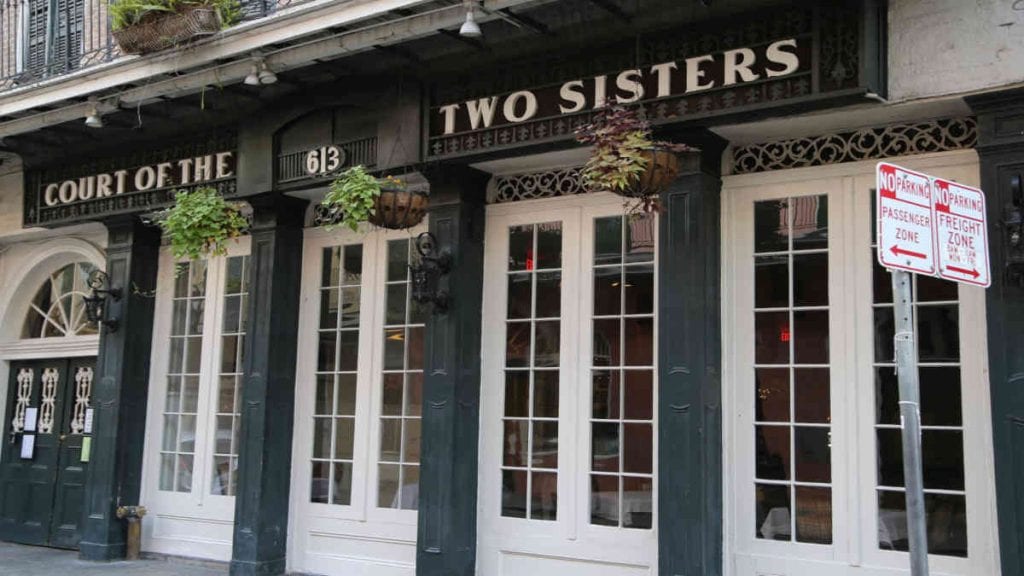 About The Court Of The Two Sisters
The Ice Princess Brunch will take place at the Court Of the Two Sisters. Since at least 1726, the property where the Court of Two Sisters restaurant is now located has been a significant cultural presence in New Orleans. During that year, Sieur Etienne de Perier, the second French royal governor of colonial Louisiana, became the original resident of 613 Rue Royale. Originally known as "Governor's Row", the 600 block of Royal Street was home to five governors, two State Supreme Court Justices and one future Justice of the U.S. Supreme Court (Edward Douglas White). Zachary Taylor, who later became the twelfth president of the U.S., also resided for a time at 621 Royal.
For more information visit: https://www.courtoftwosisters.com/about-us/our-historyhttps://www.courtoftwosisters.com/about-us/our-history