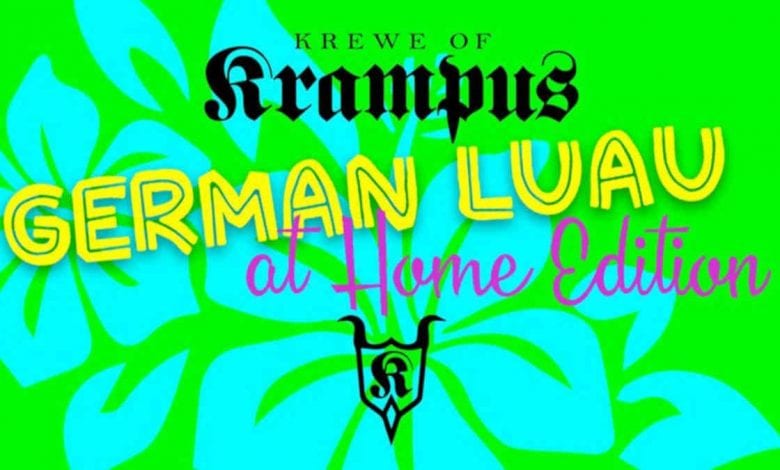 Looking for something fun to do? How about a German Luau at home. The Krewe of Krampus, organizer of Krampus in July, a German Luau – at Home Edition, came up with a creative way to celebrate the event while staying safe.
Usually the event would take place at Bratz Y'all and participants would dress up in their favorite Hawaiian/Alpine mash up costumes. Since we cannot gather like we used to, the Krewe of Krampus decided to help you throw your very own German Luau in your home or backyard.
The event will take place on Saturday, July 25th. In order to participate in the German Luau you need to prepare your backyard or living room a little. Decorate your home or backyard accordingly, design your Hawaiian/Alpine Mash Up Mask and maybe order, or make some authentic German food. (You could even win a prize for best German Luau at home). Once all of that is done, it's time to participate in the Krampus German Luau!
On Saturday, July 25th 2020 tune in to our Facebook Page Live Stream at 7pm for some great performances including Ukulele music and a unique mix of Hula and Belly Dancers.
For more information visit: https://kreweofkrampus.com/german-luau