---
We don't leave anybody out of a party in New Orleans, but we may tailor it a little bit for the kids. The kids never get left out when it comes to New Orleans celebration, especially when it comes to New Year's celebrations. Check out some of the best Kid-Friendly New Year's Eve Parties.
Zoo Year's Eve – Audubon Zoo
Leave your party hat and noisemaker at home because we have got you covered. The Audubon Zoo celebrates New Year's at a slightly different time on December 31, 2019 – 10:30am – 12:30pm – which is of course the best time for kids to celebrate when the clock strikes twelve. There will be music just for kids, games and definitely a lot of prizes. You actually can bring outside food and beverages to this event along with portable chairs and blankets, but please leave the tents at home. Rain or shine this event will happen, so grab your special toasting drink and count down to Noon to ring in the New Year New Orleans Kid's style at Audubon Zoo. Click HERE for more details.
Zoo Year's Eve at Audubon Zoo is a time-honored tradition for families to have a great time. Ron Forman, Audubon Nature Institute President and CEO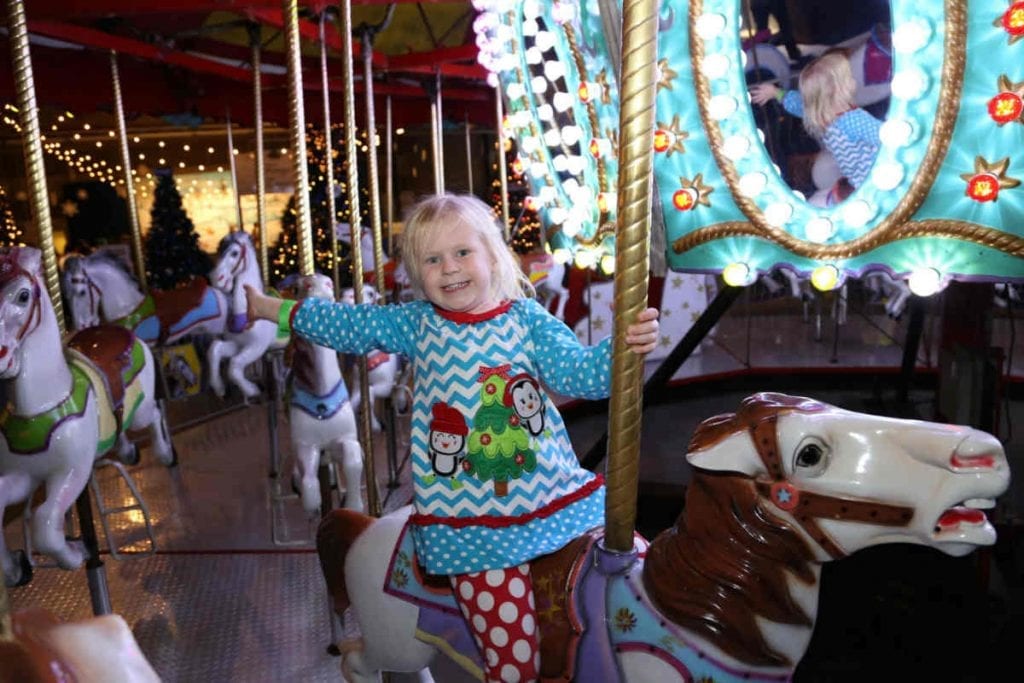 Louisiana Children's Museum – Ring in the New Year
Celebrate the New Year at noon on December 31 at the brand new Louisiana Children's Museum located at City Park. Enjoy live music, colorful countdown, confetti toss and even a balloon release. The party starts at 9:30am until 3pm. Tickets start at $8 (Members) and $12 for General Admission. Find out more HERE.
3rd Annual Cinderella's New Year's Masquerade Ball
Have you ever wanted to go to a Cinderella Ball? Wishes do come true….and your child can have a magical day at Cinderella's New Year's Masquerade Ball at English Turn Country Club. Prince Charming had the Royal Court will ring in the New Year with dancing, food, drinks and lots of fun. Don't worry about the clock striking midnight, because this elegant affair takes place on Sunday, December 29, 2019 from 10am – 12:30pm. Many of the royal guests come in their best Royal Formal attire and enjoy a delicious brunch featuring the finest water, lemonade, juice and desserts. The accompanying parents will also enjoy coffee, mimosas, poinsettias and champagne. There is a special musical stated production, make your own mask, and each child will have the opportunity to dance with the Prince or Princess. The is an experience like no other. Tickets start at $45. Click HERE to learn more.
NOLA Christmas Fest
How about a different type of New Year's Fun at the NOLA Christmas Fest? This festival is quite fun for all ages. If you like carnival rides, ice slides, ice skating and lots of inflatables, this may be a great place for you to stop. This is a safe place to have a lot of fun and maybe even ice skate as you bring in the New Year. Tickets start at $15. Find out more HERE.