---
There are a lot of Mardi Gras traditions from Zulu's Coconuts to the St. Aug's Marching Band, but the flambeau is one tradition that is very unique.
A Flambeau is a flaming torch that originates from the French Word – Flambe – which means flame. The plural form is Flambeaux. When Mardi Gras first began, the flames were needed to see the carnival parades at night.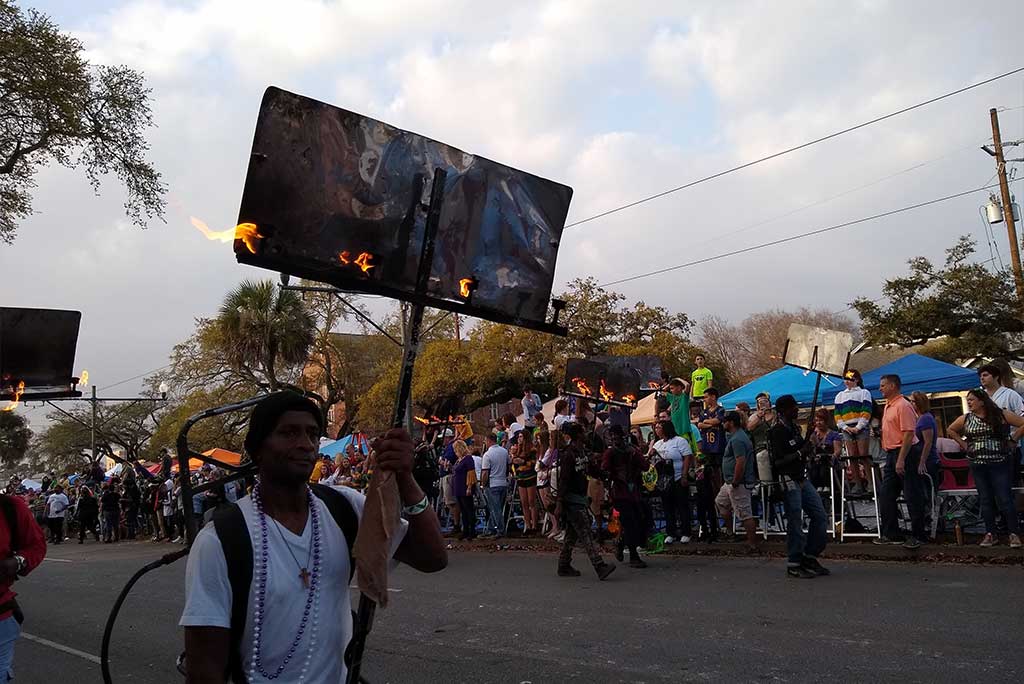 The first flambeau tradition dates back to 1857 and was basically a torch. Over time, as the flames were no longer needed for light but the tradition still continues.
The Flambeaux of Mardi Gras are wonderful to watch!
The flambeau evolved into the modern metal trays attached to long poles that you see today. It is not very heavy until you add the kerosene. The carriers have about 15 pounds of kerosene inside their Flambeau to last through the parade. But, it is a very popular parade role that many prospective carriers jockey for a chance to tote the flambeau.
The Flambeaux Carriers are a wonderful element of the parade that are so much fun to watch. The carriers do not just march down the street. They dance, they twirl, some even give a song as they light the way. It is truly an art form to be able to carrier the flaming torch and of course dance with it to the cheers and claps of the crowd.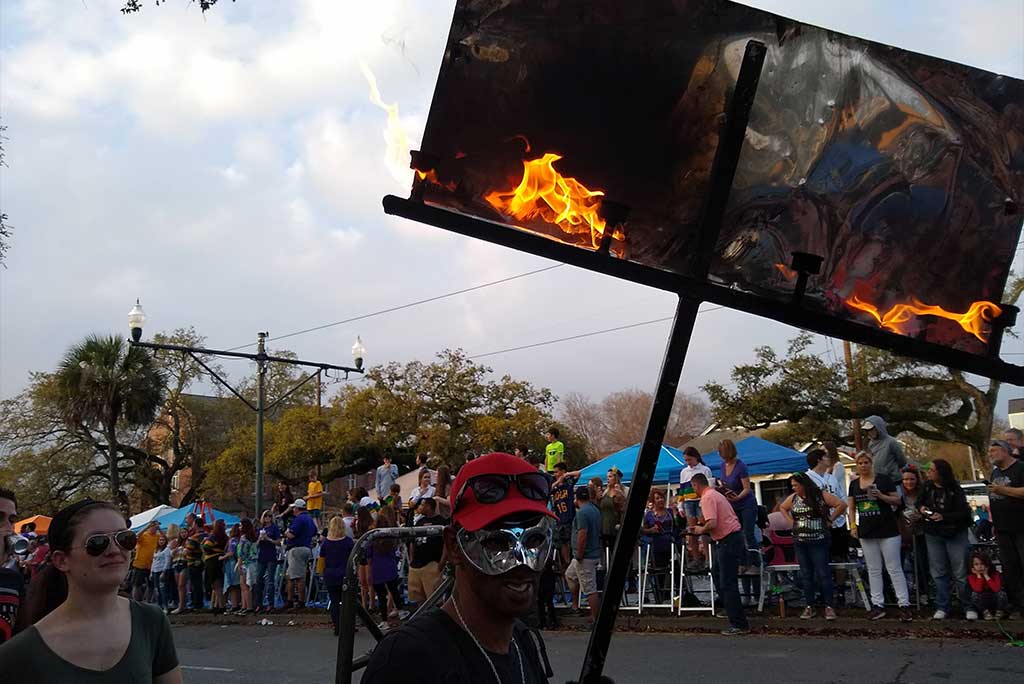 Many of the Flambeaux have been walking in parades for generations from grandfather to father to son and even further back. They do it for the fun of the crowd, they do it for a moment in the spotlight, but for the most part they do it because they like the look of amazement on the faces of the children.
Did you know that it is also part of the tradition to give tips to the torch carriers? We recommend requesting a picture with the carrier if there is time to capture a moment you will never forget.
You can find the Flambeaux in almost all of the night parades.