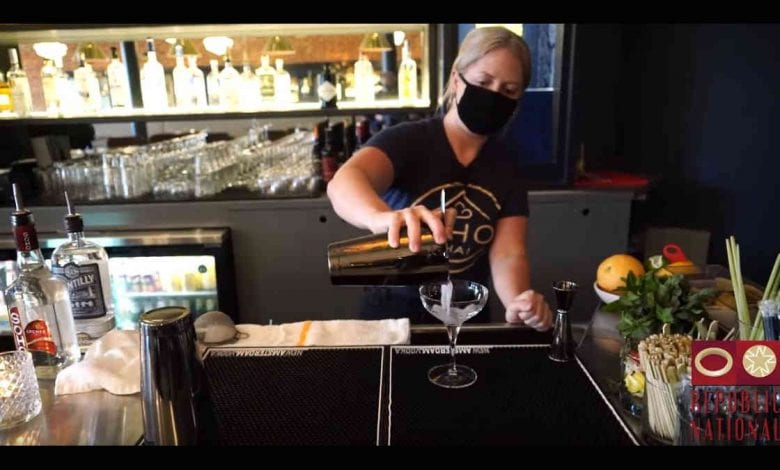 Join us this week for Lifting Community Spirits with host Fred Holley. Fred Holley is the Event Coordinator for Republic National Distributing Company in New Orleans, Louisiana. This week Fred is meeting with Octavio Mantilla, Co-Owner BRG Hospitality. BRG Hospitality restaurant group include August, Borgne, Domenica, Cho Thai, Luke, Pizza Domenica, Willa Jean, Eunice and Shaya. Today, we are at the brand new Cho Thai Restaurant located uptown New Orleans.
Lifting Community Spirits will feature cocktails and conversations with a diverse group of New Orleans and regional professionals. Fred Holley will discuss the status of the industry and the future of the New Orleans culinary industry and how it will change moving forward. Octavio Mantilla manages 10 different restaurants. The chefs influence each restaurant's concept and menu. "We create restaurants in locations when something is missing," according to Octavio Mantilla. The pandemic has impacted deliveries, supplies and of course guests when it comes to restaurants in New Orleans.
Octavio Mantilla
Restaurants rely on people from the employees to the supplies to guests. As a result, menus have been paired down. Octavio Mantilla wanted to make sure all his restaurants still felt normal. As a result, he did not pair down his menus. He wanted his guests to feel as normal as they can be. He did not remove tables, but just did not sit people at all the tables. Octavio Mantilla felt passionate about not changing the atmosphere of his restaurant. For the most part, about 90% of the menus are a complete, full menu. Now, 45% of all his business is take out or to go business. This changes how the kitchen functions and how service functions. Customers understand these changes and have adapted to masks and social distancing. Octavio Mantilla says that each day things get better, but he believes that it could be a year before things get back to normal. If it is sooner, thank goodness.
Cho Tai
Cho Thai is a reflection of Chef Jimmy Cho's roots and journey, highlighting dishes based on his experiences and classics from his mother's cooking in Thailand. ~ Jimmy Cho, Chef for Cho Thai
Cho Tai is located on Magazine Street and is open Monday through Sunday from 4-9pm. Some of the menu items include Clams, Bok Choy, Seared Octopus, Lamb Laab, Louisiana Crab Fried Rice, Seafood Green Curry, Coconut Basil Sundae, and even some paired down menu items for kids.
Octavio Mantilla and Jimmy Cho met at Jimmy Cho's restaurant on the West Bank. They became close friends that all began over food. Then, Octavio Mantilla and  Jimmy Cho joined together to create Cho Thai in New Orleans. Cho Thai was supposed to open the first week and April which got pushed back due to Covid until June 2020. Restaurateurs take risks and Cho Thai was a risk, but so far it is doing well.
This Week's Happy Hour Cocktail Recipes
This week's spirits are the Bird's-Eye View made with Thai-chili infused Herradura Reposado Tequila, mango, ginger and chili-lime salt and a Mid-day Dive with Gentilly Gin and SOHO Lychee. Kayla will help break down the tricks to making these great cocktails.
Bird's-Eye View
Ingredients:
.75 oz Thai-Chili Infused Herradura Tequila, 1 oz Mango puree infused with ginger, 1 oz lime juice, Chili-lime Salt, and a chili
Combine Tequila, Mango Puree, and Lime juice in a shaker and shake with ice. Add the salt chili to the rim of your glass and strain the shaker into the glass. Garnish with the chili.
Mid-day Dive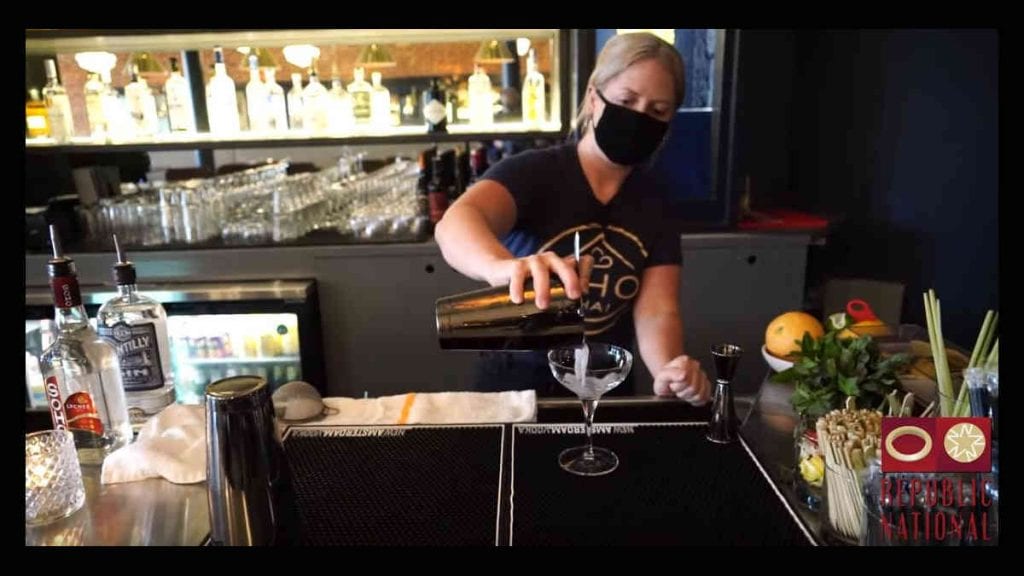 Ingredients:
.75 Oz Gentilly Gin, .75 oz SOHO Lychee, .75 Fresh Lemon Juice, .75oz Honey Syrup, 1 oz egg white, 1 oz butterfly pea tea, and flower garnish
Add the Gin, SOHO lychee, fresh lemon juice, egg white and honey syrup into a shaker. Add Ice to the shaker and shake again. Add the butterfly Pea Tea, Strain into your glass and garnish with a flower.
Join us each week in lifting community spirits with a toast to the New Orleans community.