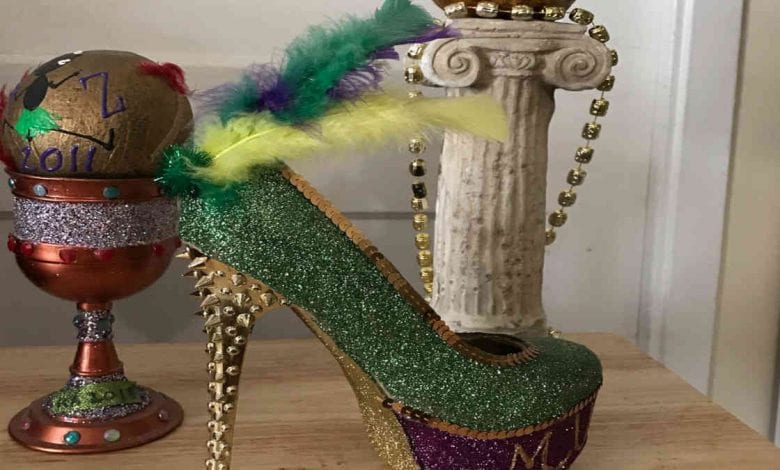 The major parades are getting ready to roll and if you are an experienced parade goer, you won't just settle for your regular plastic beads. Among the more coveted throws tend to be glass beads or the big beads with LED lights and of course doubloons. Another parade reveler favorite: Cups. They usually come in handy during and after the parade and your friends from out of town will simply love those plastic cups that Krewes have made especially for their parades every year. Here a quick overview what kind of special throws some of the major parades have to offer.
Signature Throws
The term 'signature throw' actually refers to anything that the name of the krewe is on. Commonly, signature throw is used to describe the throws a krewe is most known for.
Krewe of Nyx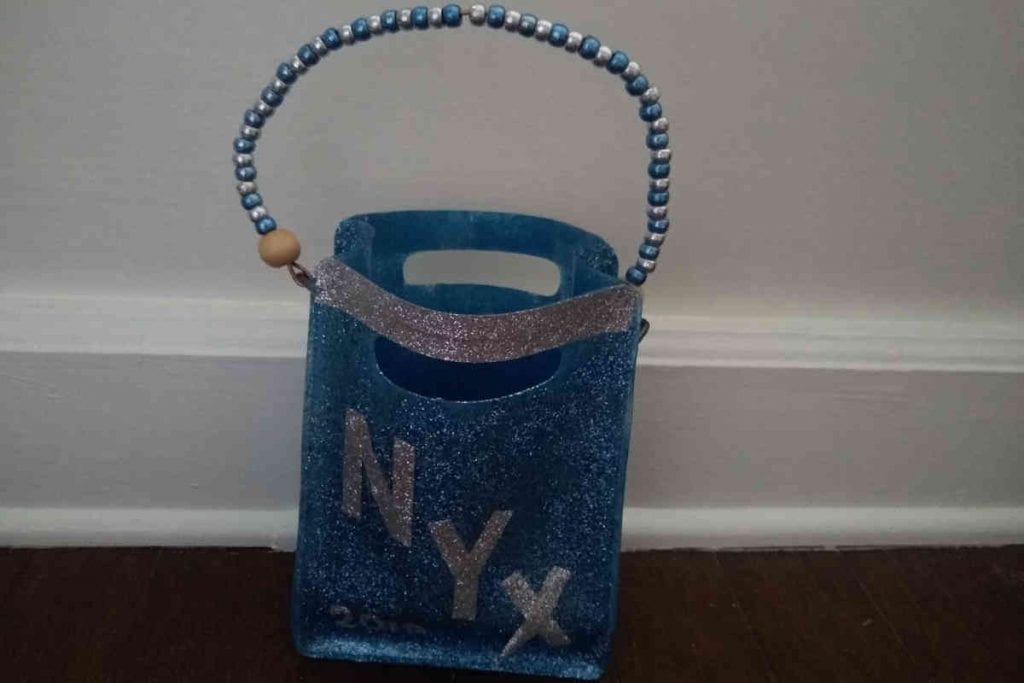 Members of the all female Krewe of Nyx hand out hand-decorated purses. If you happen to know a Krewe member personally, you are more likely to get one of the coveted purses.
For more information about the Krewe and its throws visit: https://www.kreweofnyx.org/
Krewe Of Muses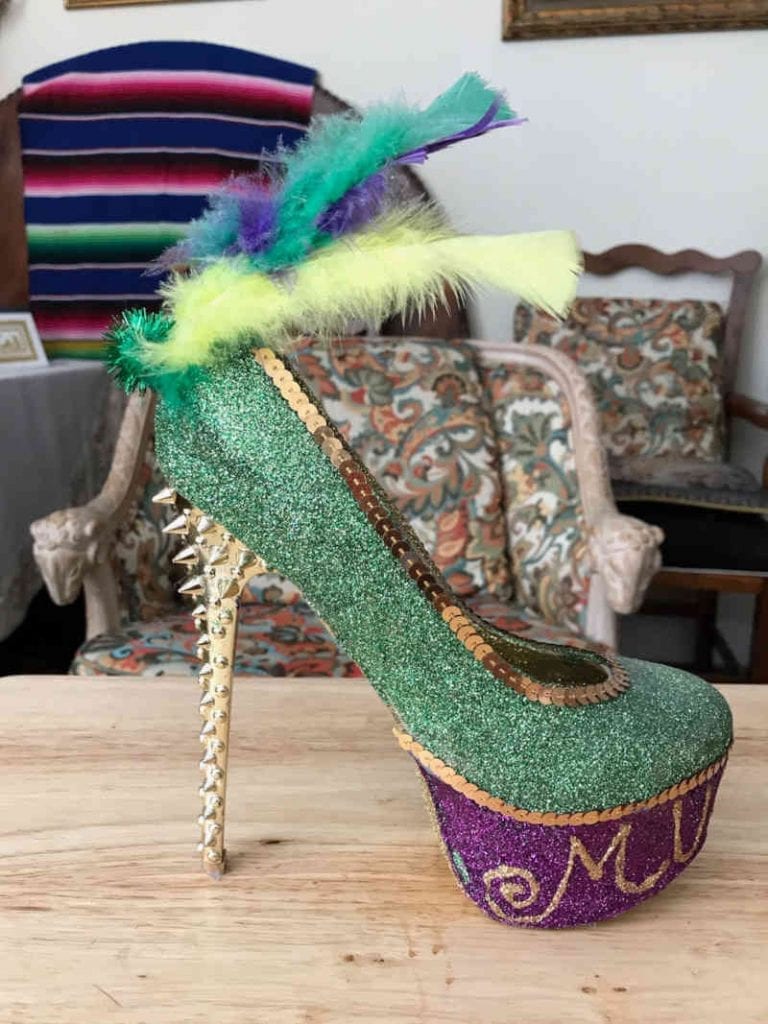 The members of  the Krewe of Muses spend a lot of time when hand-decorating their signature throw – the shoe. The elaborate footwear will feature glitter, rhinestones, feathers and more glitter. If you are lucky enough to catch a Muses shoe, ….you will want to keep it.
For more information about the Krewe and it throws visit: http://kreweofmuses.org/
Zulu Coconut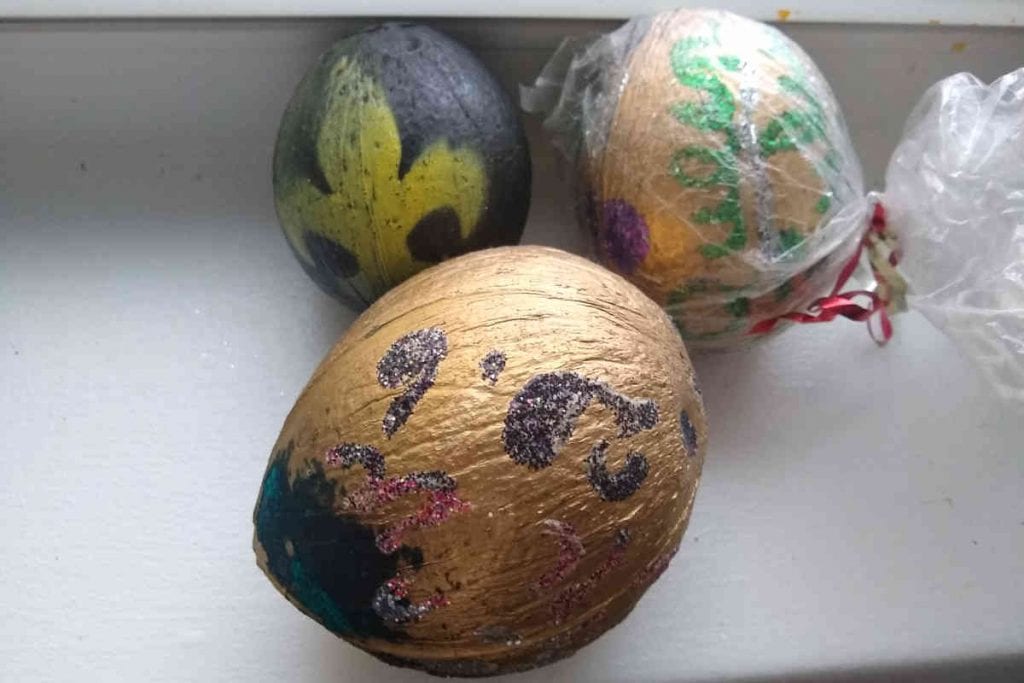 The all male Krewe of Zulu is known for their amazingly decorated coconuts. The painted and glittery coconuts are handed out by Krewe members to parade revelers. The coconuts also have the year they were decorated written on them so you will always be able to remember in what year you got your coconut.
For more information about the Krewe and its throws visit: http://www.kreweofzulu.com/
Others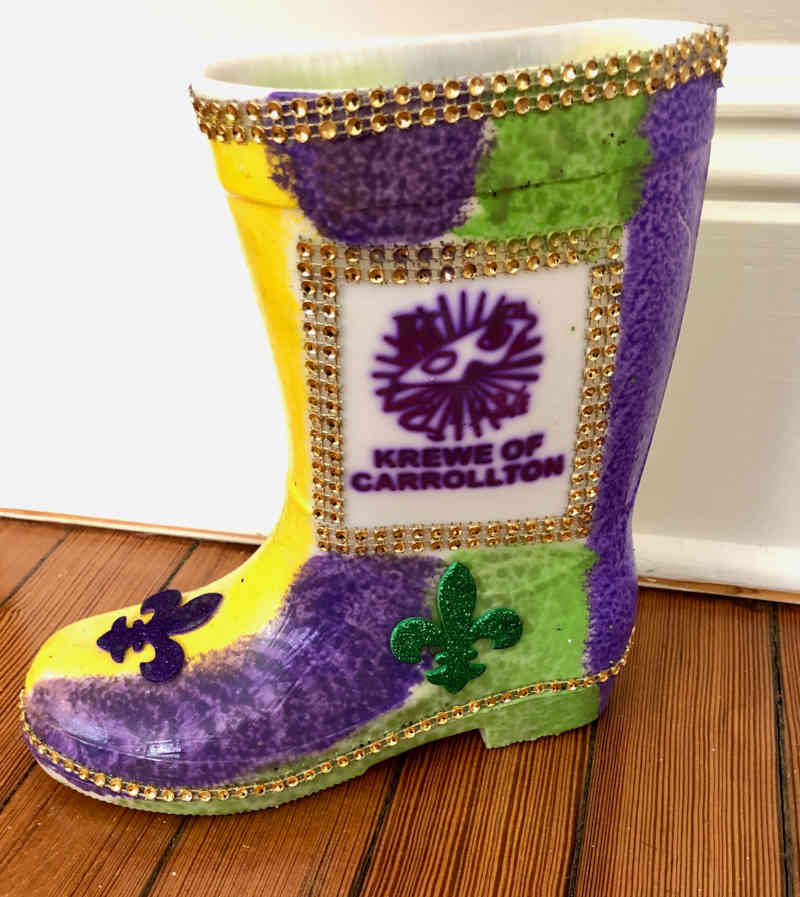 Did you know that the Krewe of Tucks throws toilet paper? This can come in handy at the parade route, since Porta Potties most likely will be out of toilet paper. Muses does not only throw shoes, but also makeup bags. When watching the Krewe of Femme Fatale, you might be able to catch compacts. If you are looking for a decorated boot, the Krewe Carrollton actually throws some amazing shrimp boots!