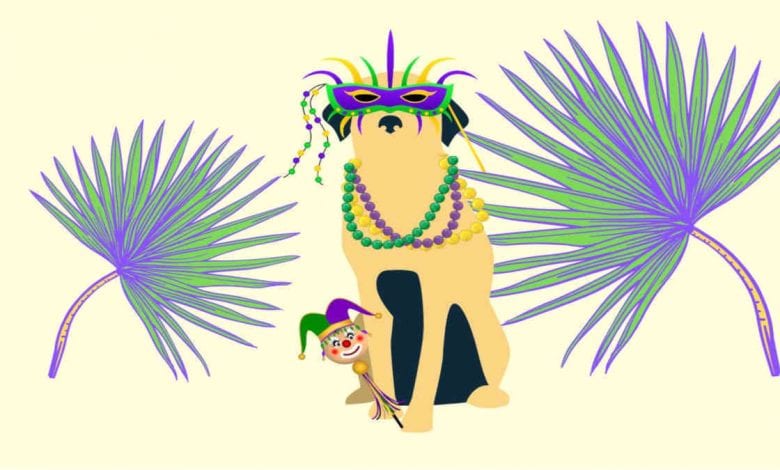 Do you need some help getting your pet into the Mardi Gras spirit? Bring your pooch or any other pet to Mardi Paw Pet Hike & Costume Contest on Saturday, February 1st at the to the Woodlands Trail in Belle Chasse. You and your dog will get to hike the Woodlands Trail together with other animal lovers while dressed up in your most amazing carnival costumes.
For more information visit: https://www.facebook.com/events/2608880182560428/
What To Expect At Mardi Paw Pet Hike
Head over to Woodlands Trail on February 1st at 10 am with your pet. This is not your ordinary hike with your pet! Remember the Carnival season is upon us. There will be lots of Carnival fun including a costume contest. The winner of the Mardi Paw Hike & Costume Contest will get a basket full of surprises! The event is free and everybody is welcome to join! Even if you don't have a pet right now you are still welcome to join the Mardi Paw pet Hike & Costume Contest at Woodlands Trail which is located in Belle Chasse. Pick your favorite trail. Did you know that there are about 11 miles of walking and horseback riding trails winding through some of Louisiana's remaining bottomland hardwood forests and wetlands? Woodland Conservatory is organizing the event.