We all have seen New Orleans amazing historic cemeteries. They are sprinkled throughout the city in the neighborhoods. In New Orleans, if you didn't know, we do not bury people in the ground but in above-ground tombs. Why? We have a very high water table which means the ground is always soggy and the casket would literally float away.
Today, we want to take a closer look at Saint Vincent De Paul #1 cemetery. This rather low profile cemetery in the St. Claude neighborhood should not be confused with the Saint Vincent De Paul #1 Cemetery (yes, exactly the same name) Uptown on Soniat Street.
St. Vincent De Paul Cemeteries and Mausoleum on Louisa Street are actually of three cemeteries: St. Vincent de Paul # 1 which is bounded by Piety St, Urquhart St., Louisa St., N. Villere St, then there is Saint. Vincent de Paul # 2 which bounded by Piety St., N. Villere St., Desire St., Urquhart St. and then there is St. Vincent de Paul #3 which is bounded by Louisa St, Robertson St., Piety St., N. Villere St. Some of the marble and stone above- ground tombs appear to be in need of repair. Despite its current state, the cemetery has an interesting and rich history.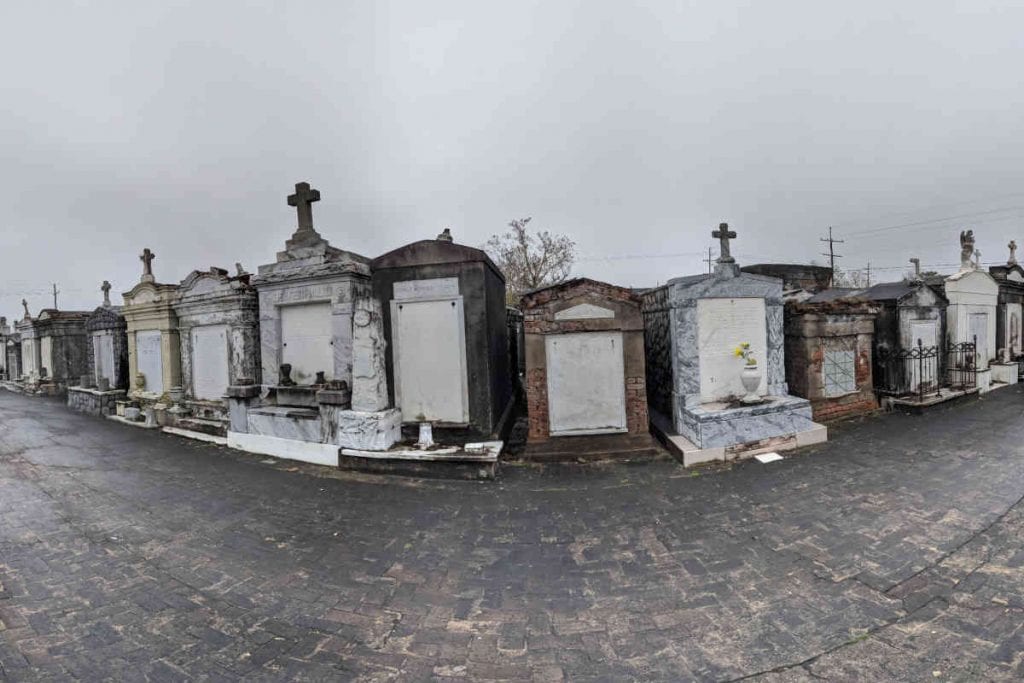 A little Bit Of Vincent De Paul #1 Cemetery History
The exact founding date of Saint Vincent De Paul #1 Cemetery appears to be a little bit of a mystery. We found out that Don José "Pepe" Llulla, a rather famous duelist and swordsman of New Orleans, most likely purchased the cemetery in the 1840s, but can't be sure of the exact date. It is also said that Llulla staged bullfights in Algiers. Some sources say that the property was used as a burying ground as early as the 1830's.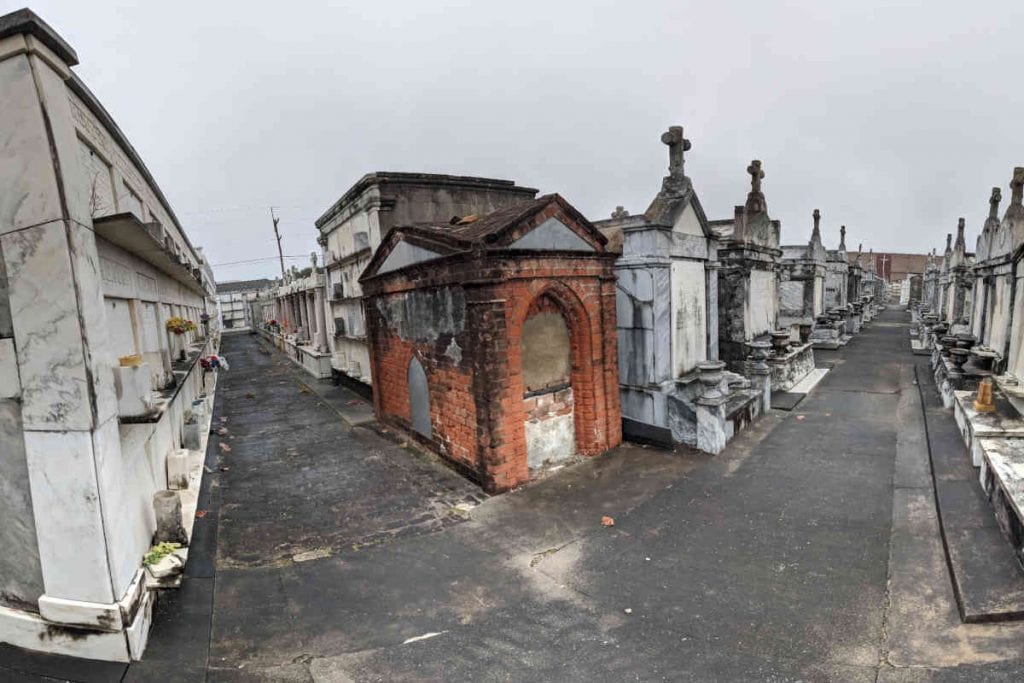 Usually, old New Orleans cemeteries would be dedicated to those with linguistic or national similarities. French speakers were predominantly buried in St. Louis # 2, Italians in St. Rock #2 and Americans in Lafayette #1. However, while wondering through Saint Vincent De Paul #1, we found names on tablets of French, German, English and other descents. It appears that people with all kinds of backgrounds were laid to rest in this cemetery.
In 2005, the cemetery was damaged in Hurricane Katrina. Some of the improvement efforts by the company that operated the cemetery in 2015 ignored preservation efforts. Some outlets reported the wrong concrete was used and some of the 140 year old tablets were washed with pressure washers.
Currently, St. Vincent De Paul #1 Cemeteries and Mausoleum are owned and operated by Lake Lawn Metairie Funeral Home and Cemeteries, 5100 Pontchartrain Blvd., New Orleans, LA 70124 .
For more information visit: https://www.dignitymemorial.com/funeral-homes/new-orleans-la/lake-lawn-metairie-funeral-home/9785