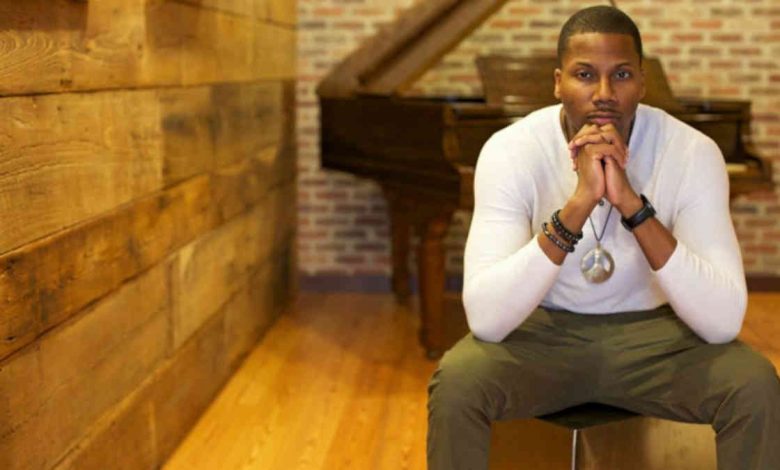 New Orleanian Emeka Dibia was certainly busy before the COVID-19 pandemic working as a teacher, a freelance Journalist, and a musician. He has been singing with the The Brass-A-Holics and was also doing his own performances as Mecca Notes. We talked to him via Zoom about his music career, about the COVID-19 impacts and what he believes the future might hold for musicians in New Orleans. Take a listen:
How Musicians Deal With COVID-19 Fallout
Now in the midst of the COVID-19 crisis, the musical landscape is changing. Musicians, just like everybody else, are working to adjusting to the "new normal." We still don't know when music venues will open. Restaurants that used to have live bands can now only serve 25 percent of their capacity, so nobody knows when live acts will be able to return. That's why fans and musicians alike are turning to online performances.
"I personally have been requested to sing at different virtual events. The Brass-A-Holics actually did a virtual show at the House Of Blues two weeks ago. It was a good production, but we did not make that much money, " Dibia said. Trying to find the balance between putting out music and making a profit is a new challenge for artists.
Maybe the new circumstances will give musicians and other artists the chance to adopt to an environment that has been changing all along. "Even before corona musicians have been complaining how tips had significantly decreased," Dibia remembers. He believes part of the problem has been that some musicians failed to make changes to adopt to the digital age. People tend to carry barely any change which is problematic when a band passes around a tip jar. Some bands have started using cash apps.
"I predict, moving forward, live music in New Orleans is not going to be cheap," says Dibia. With the new distancing measures in place and limitations on people allowed to enter clubs, cover charges will have to go up.
A Little Background
After quitting his day job at WVUE FOX8, Dibia, like so many other musicians, struggled. "It was a rocky start," Dibia remembers "I did not make enough money to cover my bills," he added. But things have changed and he says he got the best of all worlds not only being able to perform, but also being a journalist and a music teacher at Booker T. Washington.
"After my first year and a half, I was already doing Jazz Fest and other major festivals." Dibia had prepared for his career while he was still working at the TV Station in 2016 he would do open mic nights every week.
Eventually, Dibia got a gig with the New Orleans Reggae band Higher Heights which was playing not only on Frenchmen Street, but also was performing at all the major festivals in New Orleans. Eventually Dibia also started working with The Brass-A-Holics.