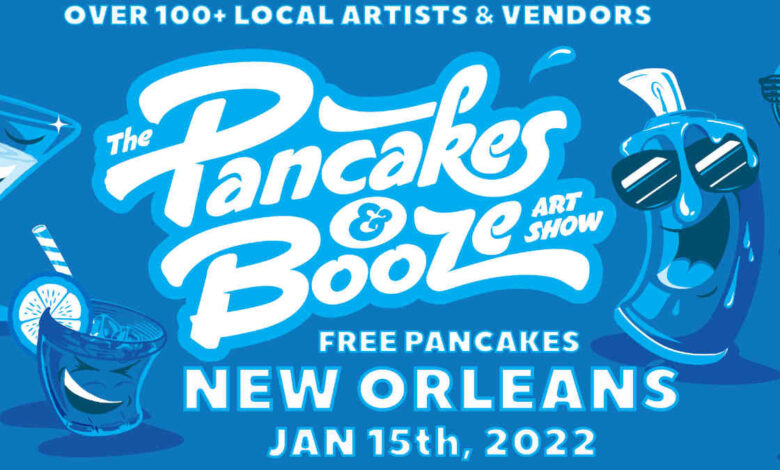 Do you like pancakes? How about booze? Then, you need to check out the New Orleans Pancakes & Booze Art show on Saturday, January 15, 2022, at the Howlin' Wolf. The show starts at 8pm and is one of the largest pop-up art movements. The New Orleans Pancakes & Booze Art Show is celebrating ten years and this year, over seventy-five local artists will participate. In addition to all you can eat pancakes, 75 + local artists, there will also be live body painting and a live DJ performances.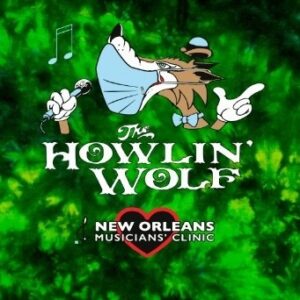 New Orleans Pancakes & Booze Art Show
NOLA's Underground Pop-Up Art Show is BACK on Jan. 15th, 2022. Get your tickets – HERE.
– Over 75+ local artists exhibiting over 300+ pieces of artwork
– FREE All-U-Can-Eat Pancakes
– Live Audio Performances from local DJs and Music Producers
– Live Body Painting & Art
– 18+ EVENT
– 8pm – 2am
– $10 Pre-Sale (until 7 days before the event)
– $15 Door
ABOUT The Pancakes & Booze Art Show: The LA based event originated in 2009 and has since popped up more than 500 times in 35+ cities around Europe & North America.
Batter sizzles, beer foams, and canvas lines the walls from ceiling to floor as hundreds, sometimes thousands, of revelers indulge in endless pancakes.
This is no stuffy wine-and-cheese, pretentious, someone-gag-me art event. It's an innovative reimagining of the art show concept. A welcoming vibe for up-and-coming artists to sell and strut their stuff in a free verse, anything goes environment.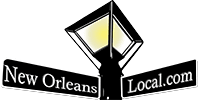 New Orleans Local is your best resource for the latest events happening around the city. If you like the theater, we've got you covered with all sorts of great safe events and lots of virtual events. Whether you are looking for festivals, parties, theater, charity events or events for kids, we have everything you need to be in the "know."  Our Calendar of Events welcomes any organization or business to submit events and happenings – HERE – to help let our community know what is happening around town. Everybody knows about Mardi Gras, but do they know about the latest charitable event, local marathons, holiday events, or reveillon dinners? Submit your event with a great photo, so we can let people know what events you want to help to promote in the New Orleans area.  Laissez Les Bons Temps Rouler!