---
Just hear those sleigh bells jingling, ice-skate dazzling, carnival ride excitement now….at the NOLA ChristmasFest. The New Orleans Festival is the most exiting indoor festival with over 300,000 square feet of holiday fun.
If you like ice skating indoors and carnival rides galore, this the the festival for you and your family to attend. Starting December 20-31, 2019, the indoor Christmas celebration will begin at the New Orleans Convention Center.
So much to do all in one place!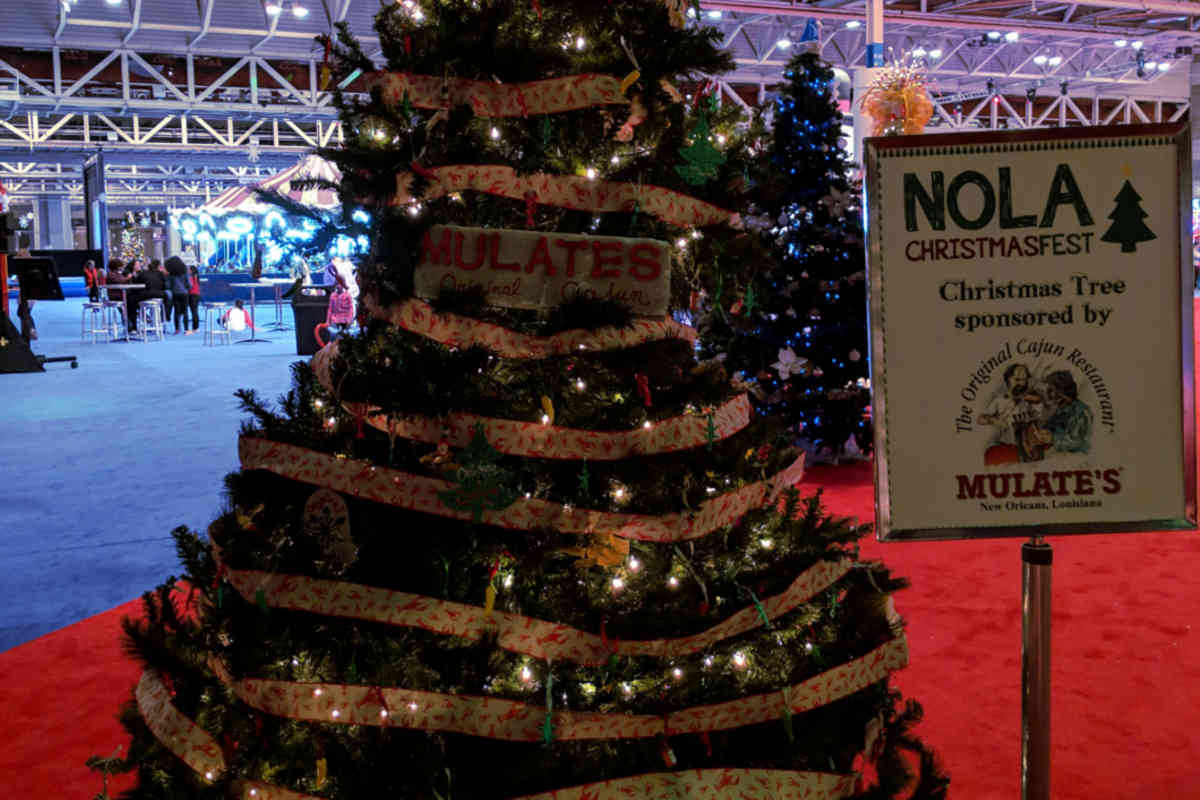 You will enter the convention center and walk straight into a winter wonderland filled with decorated Christmas Trees. Local business and individuals have sponsored a tree an showcased the tree decorating skills. There will also be a gingerbread house exhibit. If you are a gingerbread house architect, this may be the opportunity for you. And, don't worry, there will be free photos with Santa for all the boys and girls…adults too.
Ice Skating & Ice slides
This is truly one of the most magical experiences at the NOLA ChristmasFest. There are ice skates for everyone to put on and take a turn on the indoor ice skating rink. It is not easy for the first-timers but it is so much fun, even if you fall. Santa and fairy princesses will also hit the ice showing their skills. The ice slide is so much fun as well. Each person is given a snow tub and you climb to the top of the mountain and then slide to the bottom on the tube. This is one experience that most people have to do several times.
Carnival Rides & Inflatables
There are so many carnival rides and inflatable slides and bounce houses that it is hard to decide where to begin. Don't worry, you will have time to try every single item. The carousel is definitely a favorite and is a great picture taking opportunity.
Plan your visit
Tickets are $20 during weekdays and $25 on Saturday and Sunday. Click HERE for more details.