Just hear those sleigh bells jingling, ice-skate dazzling, carnival ride excitement now….at the NOLA ChristmasFest. The New Orleans Festival is the most exiting indoor festival with over 300,000 square feet of holiday fun.
If you like ice skating indoors and carnival rides galore, this the the festival for you and your family to attend. Starting December 17-22 and December 25-30, 2021, the indoor Christmas celebration will begin at the New Orleans Convention Center.
So much to do all in one place!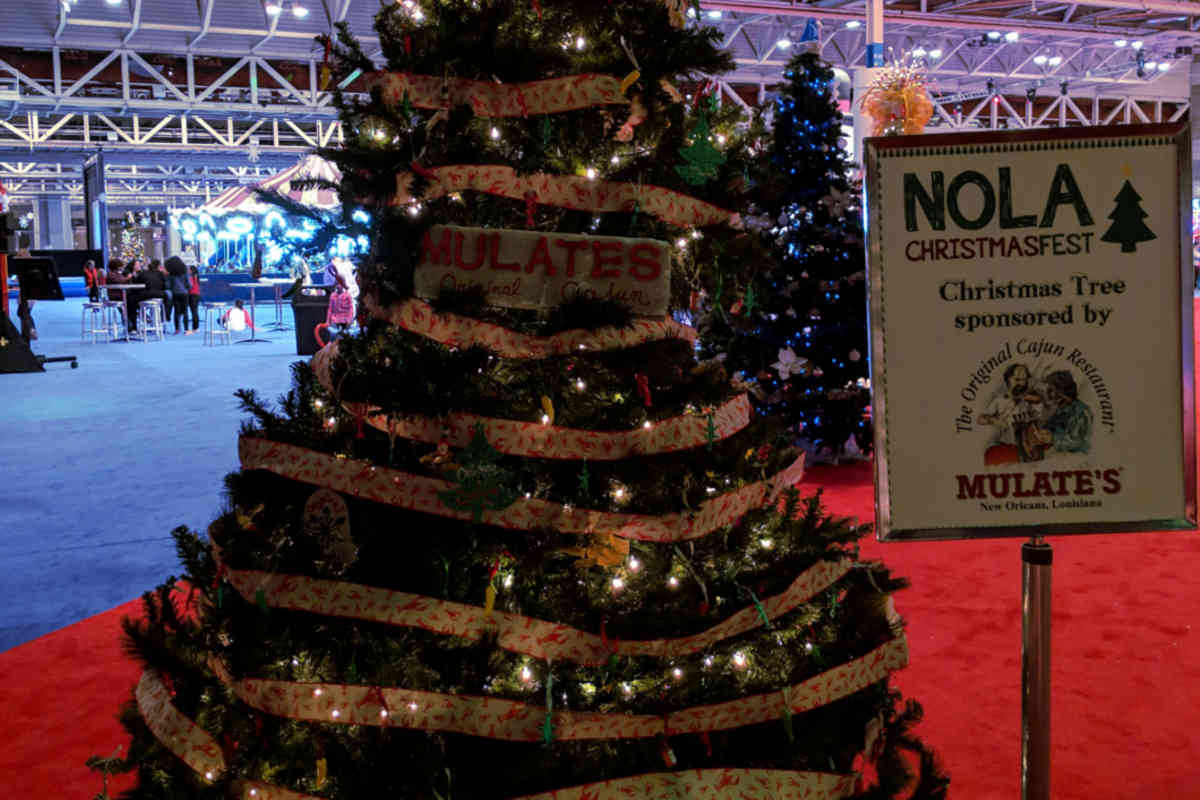 You will enter the convention center and walk straight into a winter wonderland filled with decorated Christmas Trees. Local business and individuals have sponsored a tree an showcased the tree decorating skills. There will also be a gingerbread house exhibit. If you are a gingerbread house architect, this may be the opportunity for you. And, don't worry, there will be free photos with Santa for all the boys and girls…adults too.
We are delighted to offer this special holiday celebration to the New Orleans community and visitors once again. As this is our eighth year with this exciting holiday attraction, we look forward to bringing holiday cheer and a bit of normalcy to kids and parents alike. ~ Michael J. Sawaya, Convention Center President
Whether you are a thrill-seeker looking to take flight on the Big Blast Blizzard ride or an arts-enthusiast awaiting the magical performances on the Holiday Stage, there is something for everyone in the NOLA ChristmasFest winter wonderland. In between trips aboard the Kringle Carousel and strolls along the Winter Woodland Way, take a seat at the Chalet Café for holiday treats, or at the Tinsel Terrace Tavern, for a parent-approved winter nightcap, and enjoy the sights and sounds of holiday merriment. If you are still looking for last minute Christmas gifts, explore the Yuletide Market for unique crafts and trinkets perfect for anyone's stocking.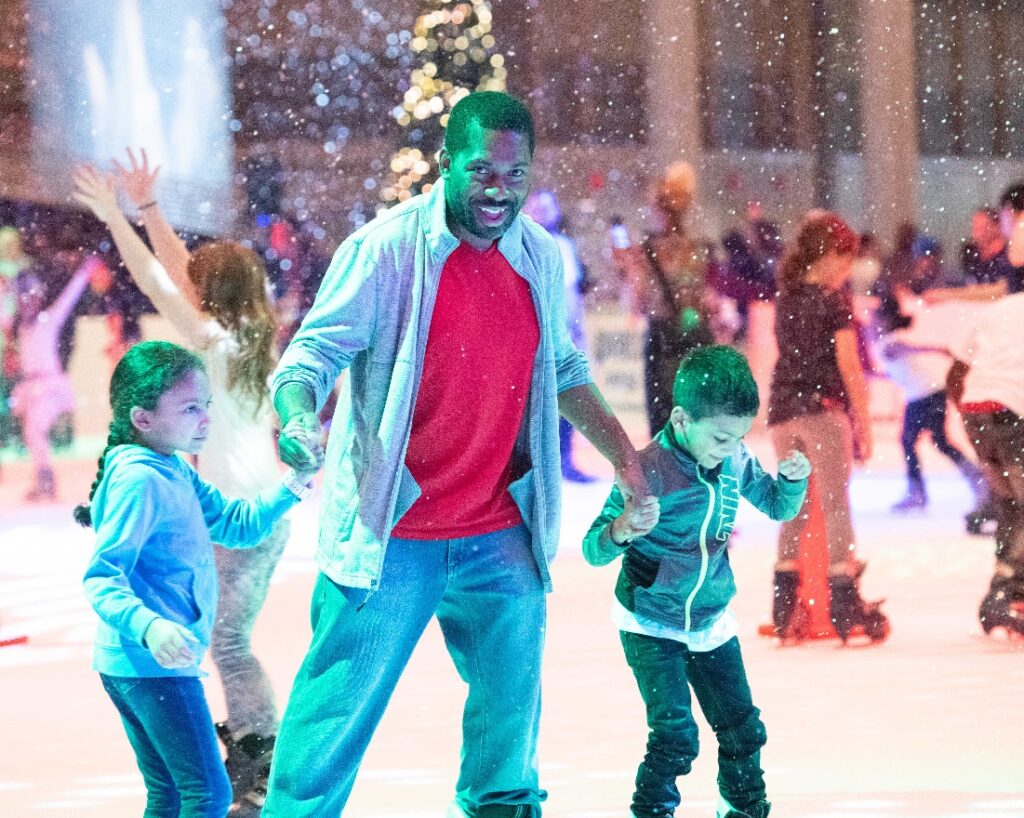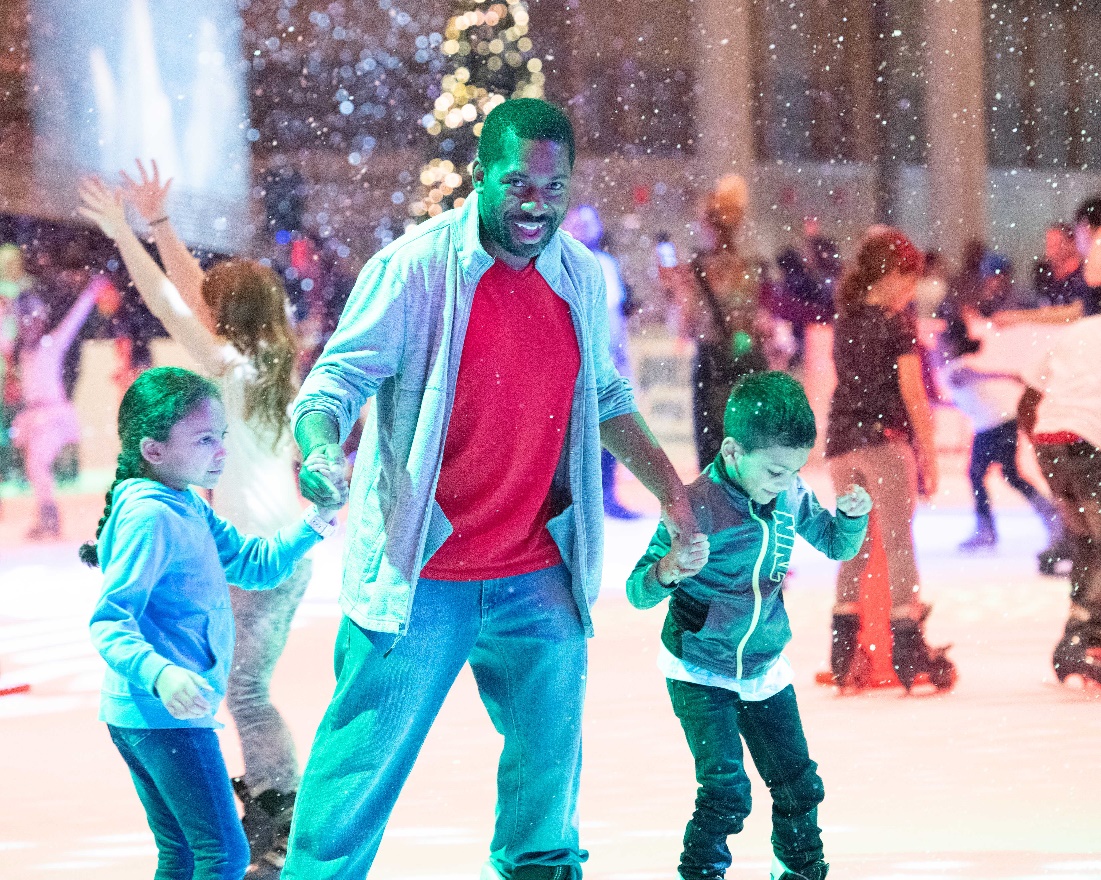 Ice Skating & Ice slides
This is truly one of the most magical experiences at the NOLA ChristmasFest. There are ice skates for everyone to put on and take a turn on the indoor ice skating rink. It is not easy for the first-timers but it is so much fun, even if you fall. Santa and fairy princesses will also hit the ice showing their skills. The ice slide is so much fun as well. Each person is given a snow tub and you climb to the top of the mountain and then slide to the bottom on the tube. This is one experience that most people have to do several times.
Carnival Rides & More
There are so many carnival rides and inflatable slides and bounce houses that it is hard to decide where to begin. Don't worry, you will have time to try every single item. The carousel is definitely a favorite and is a great picture taking opportunity.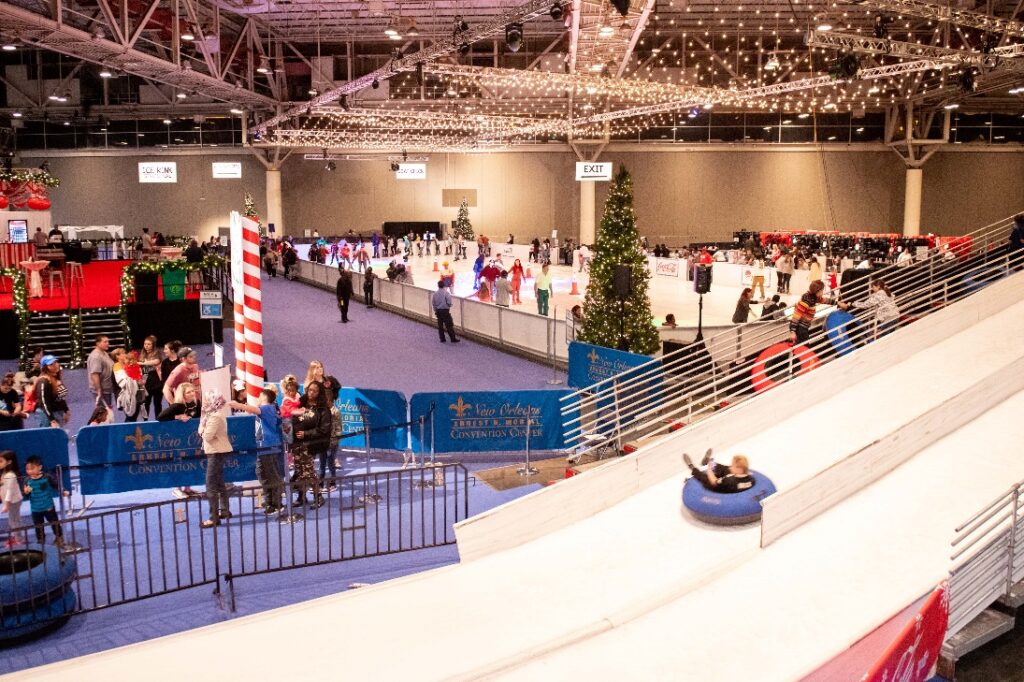 Plan your visit
Tickets are $20 during weekdays and $25 on Saturday and Sunday. Click HERE for more details.
Safety for guests and employees is a top priority at the New Orleans Ernest N. Morial Convention Center. To allow for increased social distancing, we will be holding two sessions per day with capped attendance. The status of the 2021 NOLA ChristmasFest is subject to change in response to local guidelines and restrictions for the COVID-19 pandemic. The New Orleans Ernest N. Morial Convention Center continues to comply with state and local mandates related to COVID-19. Information about on-site safety protocols and/or any admission requirements will be updated as it becomes available. For the latest updates, click here.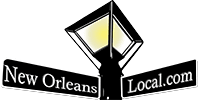 New Orleans Local is your best resource for the latest events happening around the city. If you like the theater, we've got you covered with all sorts of great safe events and lots of virtual events. Whether you are looking for festivals, parties, theater, charity events or events for kids, we have everything you need to be in the "know." Our Calendar of Events welcomes any organization or business to submit events and happenings – HERE – to help let our community know what is happening around town. Everybody knows about Mardi Gras, but do they know about the latest charitable event, local marathons, holiday events, or reveillon dinners? Submit your event with a great photo, so we can let people know what events you want to help to promote in the New Orleans area. Laissez Les Bons Temps Rouler!