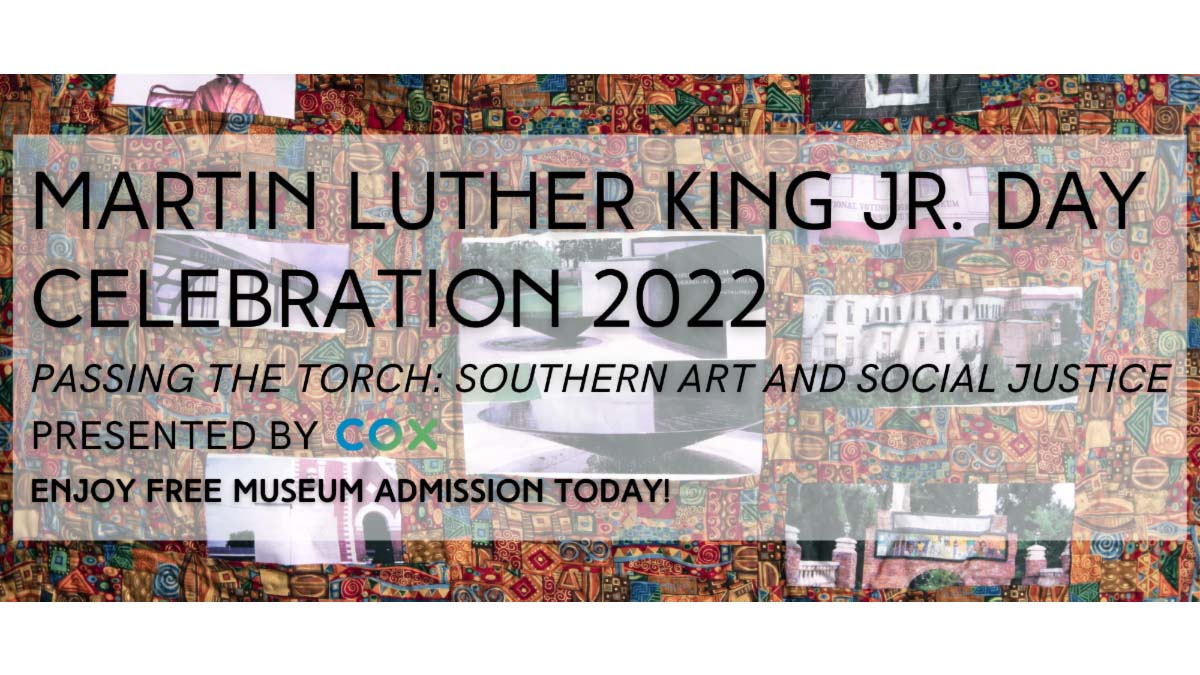 In honor of Martin Luther King Jr.'s life and legacy, Ogden Museum of Southern Art presents its 5th Annual FREE Martin Luther King Jr. Day Celebration today, January 17, 2022, from 10am to 5pm.  The museum will have lots of wonderful events including a museum scavenger hunt, family friendly entertainment, an interactive "I Have a Dream" wall and more! Explore the Museum through a scavenger hunt inspired by the Prospect 5 exhibition. Plus, learn how to get involved in your community through information tables featuring the New Orleans Public Library, BikeEasy, Electric Girls and more! Food will be available for purchase from Tanjarine Kitchen food truck. Take-Home Art Activity Bags including art supplies and an instruction booklet will also be available throughout the day.

Tickets are free be must be reserved online.  To reserve you tickets and learn more about the Ogden Free Admission, click HERE. 
Take-Home Art Activity Bags for all ages includes:
Ink Drawings Inspired by P.5 Artist Welmon Sharlhorne
Mini Protest Signs Inspired by Martin Luther King Jr.
Freedom Rider Bus Inspired by the Freedom Riders
Family-Friendly Entertainment Featuring:
Bard Early College Poetry Club
Young Audiences Charter School Jazz Band
DJ Heelturn
Plus, join Shukrani Gray, African American Resource Collection Equity and Inclusion Librarian, at 3 p.m. for a free panel discussion exploring the history of social justice activism in New Orleans, as well as contemporary social justice movements in the city.
IMPORTANT EVENT GUIDELINES
Anyone 12 years of age and older must provide proof of at least one dose of an approved COVID vaccine or a negative COVID-19 test within 72 hours to access.
We will accept original vaccine cards, the LA Wallet app or high-resolution photos of both sides of your vaccine card as proof of vaccination. Physical copies or a photo of a negative COVID-19 test will also be accepted.
Masks are required.
About The Ogden Museum of Southern Art:
Located in the vibrant Warehouse Arts District of downtown New Orleans, Louisiana, Ogden Museum of Southern Art holds the largest and most comprehensive collection of Southern art and is recognized for its original exhibitions, public events and educational programs which examine the development of visual art alongside Southern traditions of music, literature and culinary heritage to provide a comprehensive story of the South. Established in 1999, and in Stephen Goldring Hall at 925 Camp Street since 2003, Ogden Museum welcomes almost 85,000 visitors annually, and attracts diverse audiences through its broad range of programming including exhibitions, lectures, film screenings, and concerts which are all part of its mission to broaden the knowledge, understanding, interpretation and appreciation of the visual arts and culture of the American South. Learn more – HERE.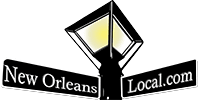 New Orleans Local is your best resource for the latest events happening around the city. If you like the theater, we've got you covered with all sorts of great safe events and lots of virtual events. Whether you are looking for festivals, parties, theater, charity events or events for kids, we have everything you need to be in the "know."  Our Calendar of Events welcomes any organization or business to submit events and happenings – HERE – to help let our community know what is happening around town. Everybody knows about Mardi Gras, but do they know about the latest charitable event, local marathons, holiday events, or reveillon dinners? Submit your event with a great photo, so we can let people know what events you want to help to promote in the New Orleans area.  Laissez Les Bons Temps Rouler!