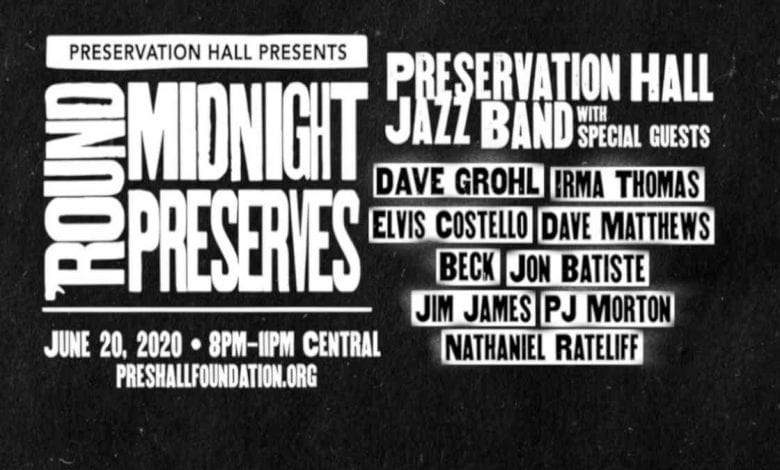 On June 20, 2020 from 8 pm until 11 PM Central time, Preservation Hall will present Round Midnight Preserves. Round Midnight Preserves will feature live performances, artist interviews and never-before-seen collaborations to benefit the 60 members of the Preservation Hall Musical Collective.
Now more than ever, our musicians need your support. Tune in on Saturday, June 20 at 8 PM Central Time.
The event will be hosted by Ben Jaffe and directed by Danny Clinch. Viewers will get a wonderful opportunity to view unseen archived performances with the Preservation Hall Jazz Band including live performances by an all-star guest list. Some of the special guests include Elvis Castello, Dave Grohl, Beck, Dave Mathews, Jon Batiste, Jim James, PJ Morton, Irma Thomas, Nathaniel Rateliff and so many more.
The event can be streamed for free by clicking HERE on June 20, 2020, at 8 PM.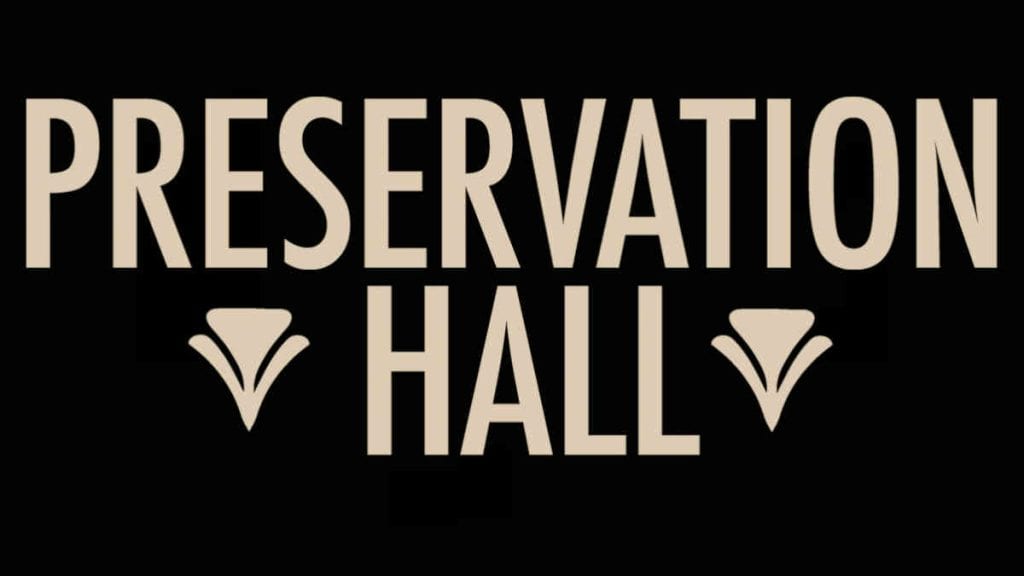 The members of the Preservation Hall Musical Collective are extremely important to our community as mentors to our future artists. Spotify is matching all donations to help support Preservation Hall. If you are able to donate, please click HERE.
Preservation Hall is located in the heart of the French Quarter on St. Peter Street. It has been a musical venue where on any given night, audiences could enjoy a wide variety of musical talent. Preservation Hall dates back to the 1950s with a gallery owner, Larry Borenstein, who invited musicians to perform rehearsal sessions in his art gallery. These sessions featured living legends of New Orleans Jazz – George Lewis, Punch Miller, Sweet Emma Barrett, Billie and De De Pierce, The Humphrey Brothers, and dozens more. Over time, the jam sessions became more popular and expanded to a larger building. Allan Jaffe took over the operations from Borenstein and the Preservation Hall was born. To learn more about the history of the Preservation Hall, visit the Preservation Hall website – https://www.preservationhall.com/about/