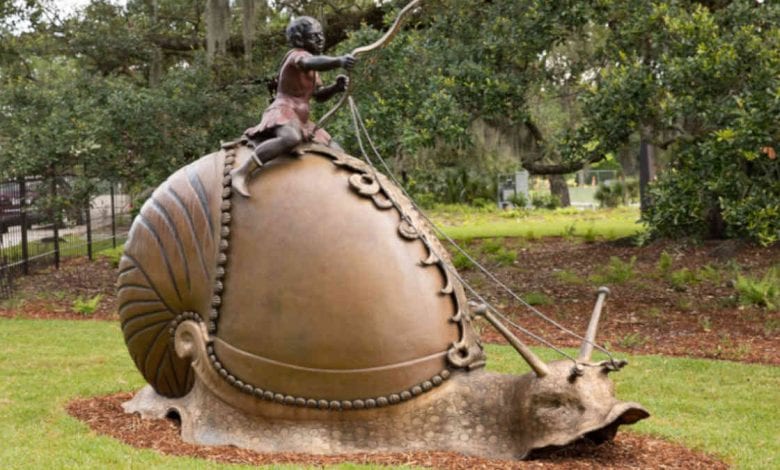 The New Orleans Museum of Art (NOMA) is offering FREE admission to the Bestoff Sculpture Garden Friday, June 19, 2020, from 9:30 AM until 6 PM in honor of Juneteenth.
To commemorate the end of slavery in the United States, we hope the Sculpture Garden will provide an opportunity for peace and reflection.
The Besthoff Sculpture Garden is open Wednesday through Sunday from 11 AM – 4PM and normally has a $5 fee to enter. Seniors and those who are immuno-compromised are invited to come from 9:30 until 11 AM.
The Sydney and Walda Besthoff Sculpture Garden stands on eleven (11) acres in City Park and features a wonderful collection of over 90 sculptures. The Besthoff Sculpture Garden sculptures are beautifully displayed in a picturesque landscape of native Louisiana trees and plants.
Artists featured in the Besthoff Sculpture Garden include: Larry Bell, Tony Cragg, Johan Creten, Katharina Fritsch, Frank Gehry, Jeppe Hein, Georg Herold, Thomas Houseago, Shirazeh Houshiary, Baltasar Lobo, Robert Longo, Gerold Miller, Beverly Pepper, Pedro Reyes, George Rickey, Ursula von Rydingsvard, Sean Scully, Yinka Shonibare, Frank Stella, Hank Willis Thomas, Bernar Venet, and Fred Wilson. Three works were commissioned for the site: a 60-foot-long mosaic wall by artist Teresita Fernández, a glass bridge by Elyn Zimmerman, and an installation by Maya Lin inside the Sculpture Pavilion. Click HERE to see the entire Besthoff Sculpture Garden map. If you do not feel comfortable leaving your home, check out the entire Besthoff Sculpture Garden virtually – click HERE.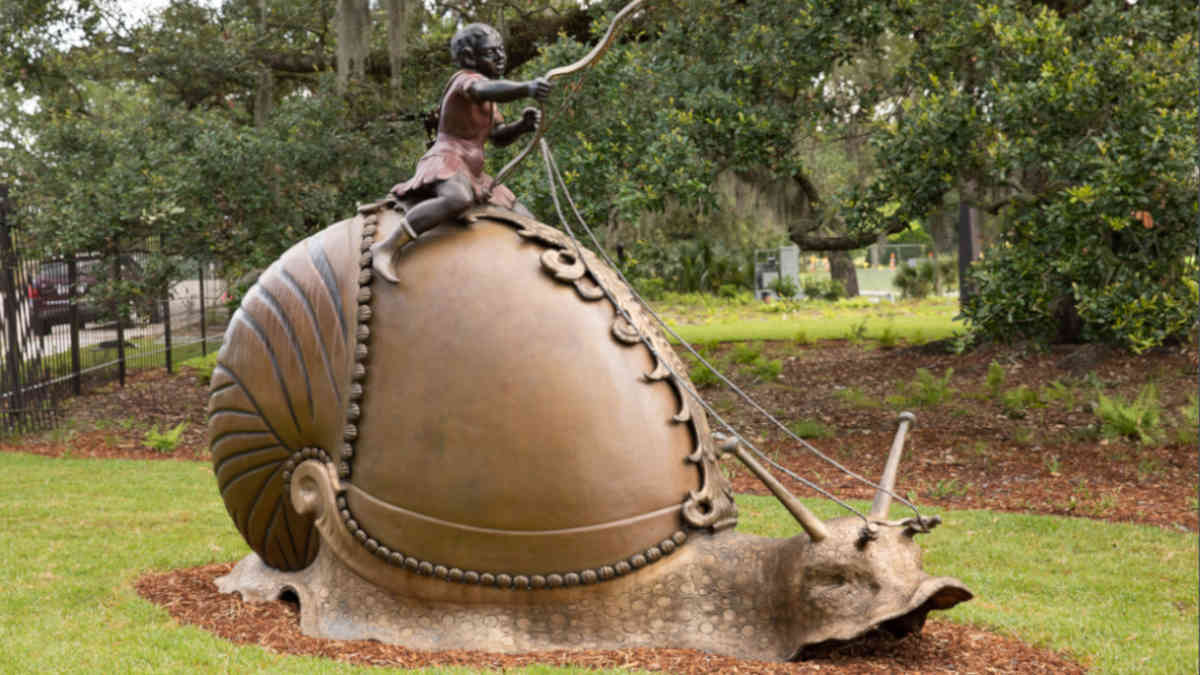 The New Orleans Museum of Art will be opening on Wednesday, July 8, 2020, for the first time for several months. The museum is offering a new service for visitors that includes a new prepaid, contactless ticketing system. Visitors must follow social distancing guidelines, and wear a mask at all times when inside the museum. For a full list of museum guidelines, click HERE.
If you are interested in learning more about the Besthoff Sculpture Garden or the New Orleans Museum of Art, check out their website – https://noma.org/