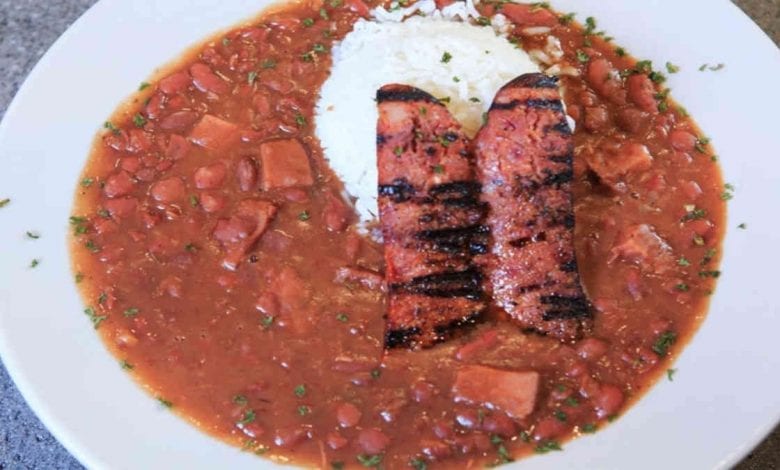 Not sure what to make for dinner? How about getting the family together and cook your own Red Beans & Rice? Nothing brings families together like good food. In these somewhat trying times, getting together and cooking some southern soul food might be just what you need. Give Mulate's Red Beans & Rice recipe a try tonight!
WHAT YOU NEED FOR RED BEANS & RICE
1 lb. pickled pork
2 cups diced onions
1 cup diced bell pepper
1/4 cup diced celery
2 cloves garlic, minced
1 and 1/2 tbsp. Mulate's Cajun Seasoning
2 tsp. salt
1 lb. red beans, rinsed and drained
6 cups water
4 cups reduced sodium chicken broth
1 lb. smoked sausage link, cut in half
HOW IT'S DONE
In a medium pot, boil the pickled pork in water for 10 minutes. This will remove excess salt. Drain and set aside.
In a large pot over medium heat, cook onion, bell pepper, and celery for 15 minutes. Add garlic and cook for 3 minutes. Stir in Mulate's Cajun Seasoning and salt. Add pickled pork, beans, water and broth. Cover and simmer over low heat for 2 and a half to 3 hours, stirring occasionally. Uncover and cook for 15 minutes.
Meanwhile, cut the smoked sausage links in half lengthwise. Brown the sausage in a skillet over medium-high heat. Drain excess grease on a paper towel. Serve sausage on top of the beans. Serve over cooked rice. This will serve about 8 people.