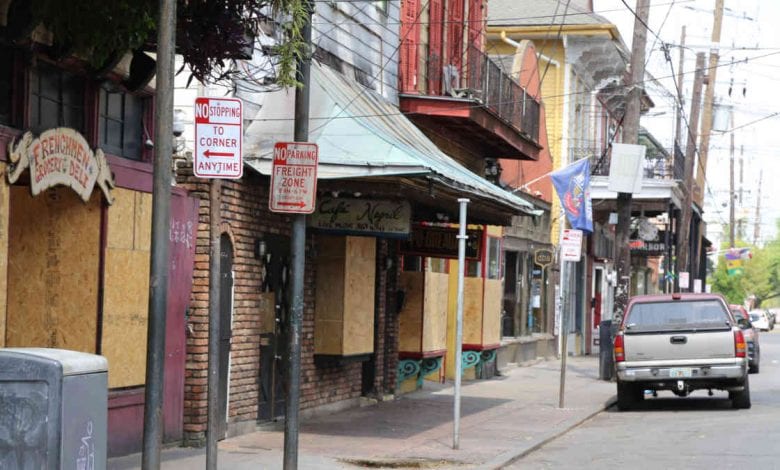 A coalition of 21 local unions, advocacy organizations and other groups are calling on the Ernest N. Morial New Orleans Convention Center to release $100 million out of its unrestricted cash reserves to support hospitality industry workers who are out of work due to the coronavirus crisis.
The Convention Center has recently reported somewhere between $185 million and $215 million in unrestricted reserves, which it has accumulated through the collection of locally generated hotel, food and beverage taxes. In 2018 and 2019, those collections exceeded $65 million.
Convention Center officials did not respond to requests for comment for this story, including questions about the current value of its reserves.
"These 'rainy day' reserves were amassed through the booming success of the hospitality industry — an industry that only succeeds and exists because of the work of tens of thousands of New Orleanians and Southeastern Louisianans," says a letter from the coalition to Convention Center President Michael Sawaya. "We understand why these 'rainy day' funds exist — to provide a cushion for our dynamic tourism and convention industry, keeping one of New Orleans' primary economic drivers on safe footing in the event of a disaster. The disaster is here. Now. The industry is shut down."
The new group is calling itself the Coalition to Create a Fair Fund for Hospitality Workers, and includes Unite Here Local 23, which represents more than 100 workers at the Convention Center and sent a similar letter last week. 
The Convention Center's large cash reserves have been a point of contention in the past. Groups like the Bureau for Governmental Research as well as New Orleans Mayor LaToya Cantrell have questioned whether the center is receiving too much tax revenue, given the size of its reserves. 
Last year, the Convention Center agreed to tap its reserves to provide more than $20 million in one-time funding to the city to be used for infrastructure improvements. But that was done in return for the city's support for legislation allowing the Convention Center to build a publicly subsidized hotel. And it was far less than the $75 million Cantrell originally sought. 
For full article visit: https://thelensnola.org/2020/03/31/coalition-of-21-groups-calls-on-convention-center-to-use-100-million-from-cash-reserves-to-support-hospitality-workers/