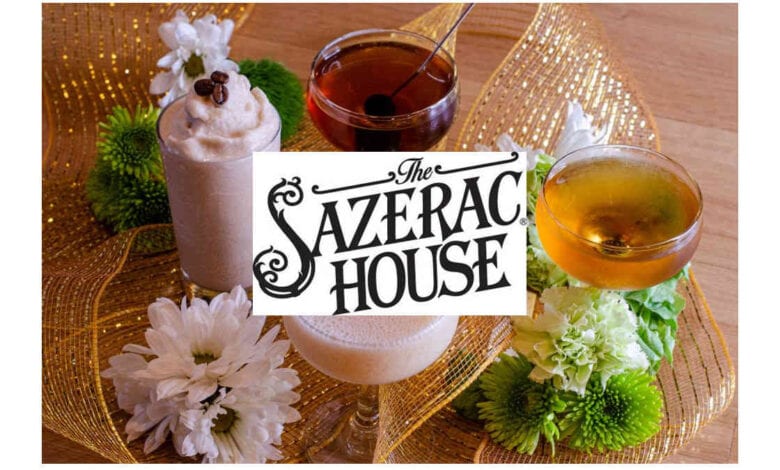 Have you ever wanted to learn how to make a Gin Gin Mule, Sazerac, or a Jasmine Cocktail. The Sazerac House is presenting Virtual and In-Person tasting events. All in-person events will take place in the Imperial Cabinet Saloon, a spacious event venue on the 4th Floor of the Sazerac House which allows guests plenty of room for social distancing.  There are events taking place every week through April.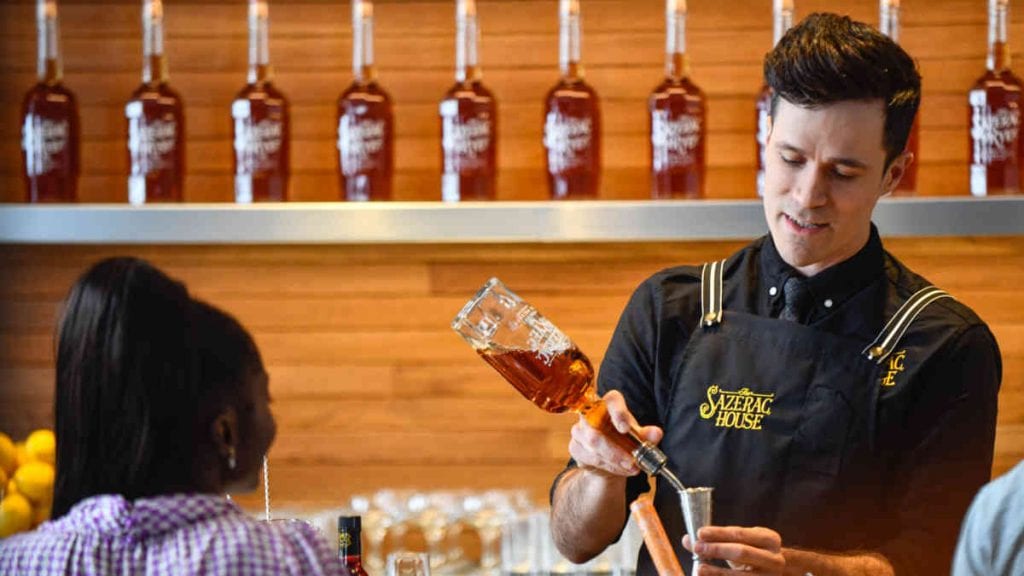 Sazerac House Virtual & In-Person Tastings & Events Ticket Information
You're cordially invited to our unique events that celebrate spirits, New Orleans, cocktails and everything that goes into them. Get your tickets – HERE. 
The Sazerac House Spring Event Series will include:
Gin Gin Mule Virtual Tasting, Wednesday, March 10, 2021
The Gin Gin Mule is a contemporary classic originally invented by NYC bartender, bar-owner and luminary Audrey Saunders in the early days of the craft cocktail renaissance. This variation simplifies the recipe with Merchant's Exchange Moscow Mule Mix to provide a zesty kick of ginger and lime to the refreshing flavors of Henry Ramos Gin. The cocktail is inspired both by the Mojito and the Moscow Mule, and is a perfect springtime refreshment. Complimentary.
Cured & Aged: Meats Pairing, Thursday, March 11, 2021
BBQ and Sazerac Rye whiskey are the perfect pair and in Cured & Aged, guests will explore this pairing with Emmylou's BBQ and a flight of Sazerac Rye cocktails. A BBQ expert will speak to the process of smoking, aging, curing and cooking while a cocktail expert will dazzle with the versatility of New Orleans' homegrown whiskey, Sazerac Rye. $30 per person.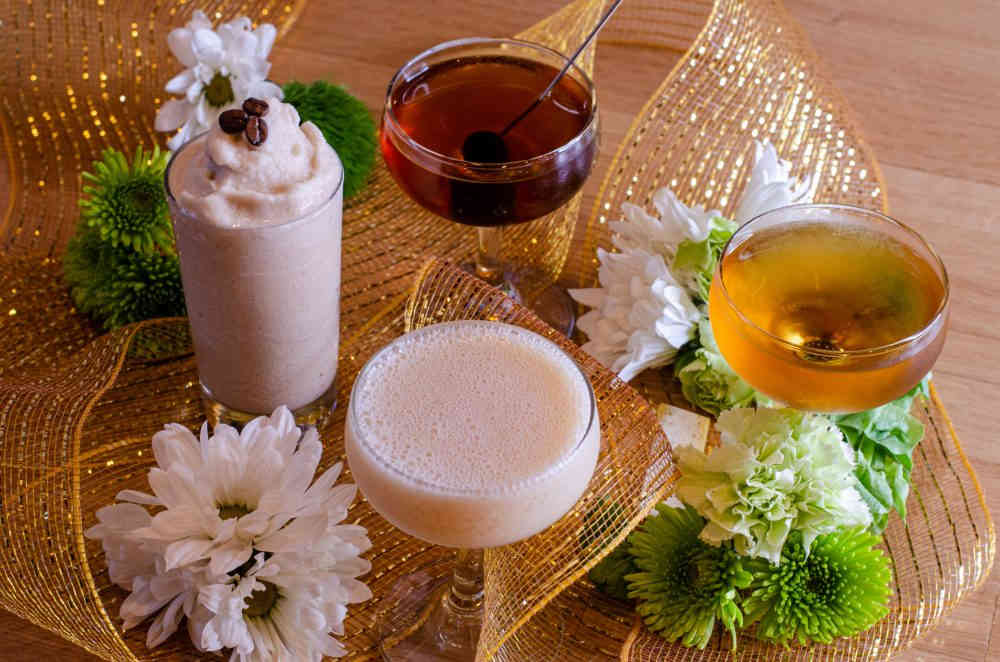 Drink & Learn: St. Patrick's Day, Tuesday, March 16, 2021
The luck of the Irish runs deep in the city of New Orleans and a strong Irish heritage continues today with parades, parties and of course, in drinking traditions. Trace the evolution of St Patrick's Day celebrations and delight in festival cocktails to toast to The Emerald Isle. Hosted by Drinks Historian Elizabeth Pearce.$30 per person.
Cocoa & Cocktails: Rum, Tuesday, March 23, 2021
Explore the decadent pairing of chocolate and rum with a guided tasting of locally made chocolates with rum cocktails steeped in Caribbean tradition. Featuring Piety & Desire Chocolate. $30 per person.
Blend Your Own Rum Experience, Thursday, March 25, 2021
Learn the art of the blend while crafting your perfect rum with House Distiller David Bock. Enjoy a guided grid tasting of Sazerac House featured rums including Jung & Wulff Luxury rums and delight in light bites and learn how rum became America's first spirit. Enjoy a 100ml bottle of your custom blended rum as a memory of your blending session. $60 per person.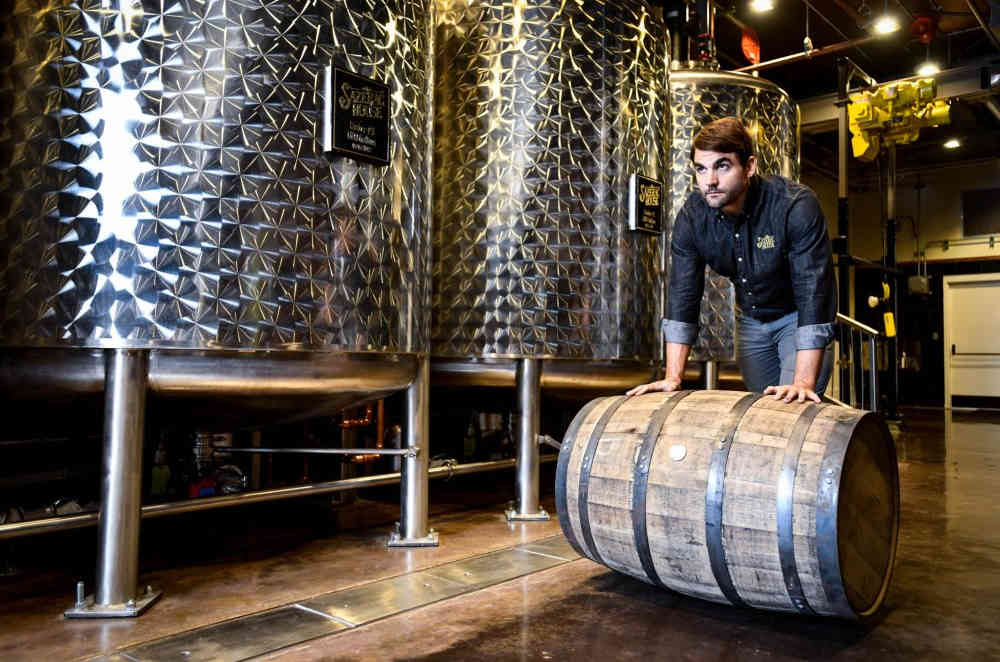 Walking with Whiskey, Tuesday, April 6, 2021
Join the House Distiller and the Bar Expert team for an in-depth journey through the whiskey making process. $20 per person.
 Cheers to Cheese, Whiskey, Tuesday, April 13, 2021
At a spirited night of cheese and cocktails, guests will taste their way through an assortment of cheese expertly paired with whiskey and whiskey cocktails. With a cheesemonger and bar expert guiding each pairing, guests will learn why cheese and whiskey is such an inspired pairing for a cocktail party. $30 per person.
Jasmine Cocktail Virtual Tasting, Wednesday, April 28, 2021
A "modern classic" created in the late 1990s by influential bartender, Paul Harrington, in the Pacific Northwest. This crisp bittersweet variation on the Pegu Club cocktail is perfect for springtime with its burst of citrus and floral notes. Complimentary.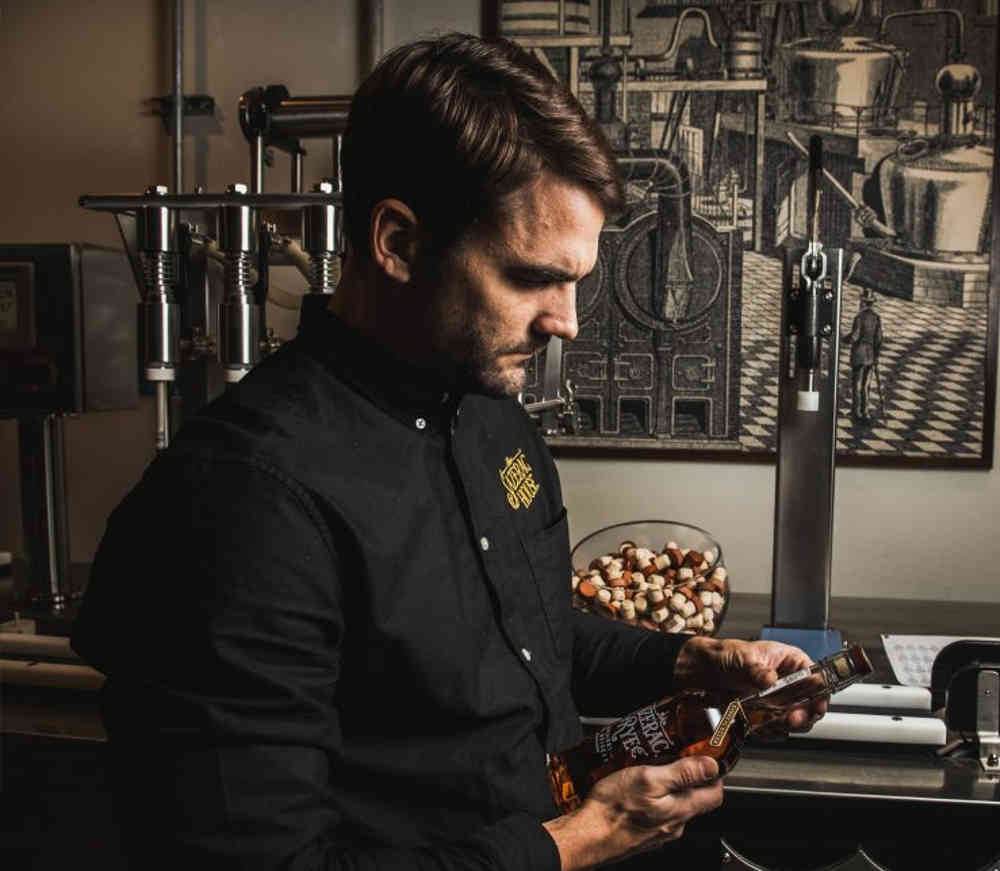 About the Sazerac House
Standing proudly in a historic building at the corner of Canal and Magazine, and just a short stroll from the original 1850s era Sazerac Coffeehouse, the Sazerac House is an immersive exploration of the spirited culture of New Orleans. Featuring three floors of interactive exhibits across 48,000 square feet, including private event venues, an on-site Sazerac Rye distillery, and Peychaud's Bitters production facility, the Sazerac House welcomes visitors to experience New Orleans history through the stories of its cocktails.  For more information on the Sazerac House, please visit www.sazerachouse.com.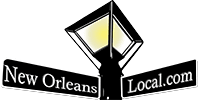 New Orleans Local is your best resource for the latest events happening around the city. If you like the theater, we've got you covered with all sorts of great safe events and lots of virtual events. Whether you are looking for festivals, parties, theater, charity events or events for kids, we have everything you need to be in the "know."  Our Calendar of Events welcomes any organization or business to submit events and happenings – HERE – to help let our community know what is happening around town. Everybody knows about Mardi Gras, but do they know about the latest charitable event, local marathons, holiday events, or reveillon dinners? Submit your event with a great photo, so we can let people know what events you want to help to promote in the New Orleans area.  Laissez Les Bons Temps Rouler!