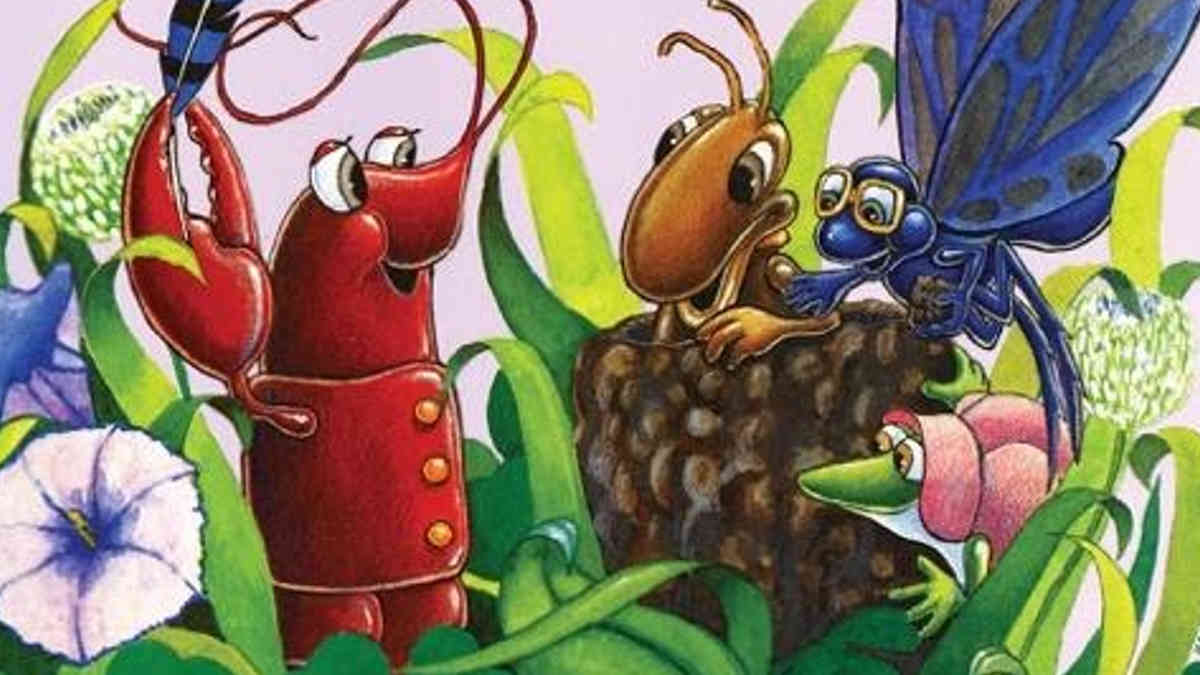 Looking for a fun activity for the little ones? Clovis Crawfish learns lessons about friendship in this heartwarming children's book!
Join Clovis and his friends for a Cajun adventure in this sixtieth- anniversary edition of a Louisiana classic! In the adventure that started the series, Clovis learns the importance of being a good friend, is taught many lessons about all the animals that live in the bayou, and has a close encounter with M'sieu Jay! This new edition features an introduction by Mary Alice Fontenot's daughter, Julie Fontenot Landry, along with archival material, a song in French, a pronunciation guide, and a glossary. Intertwining French and English, Fontenot's tale is now available to a new generation.
Mary Alice Fontenot is one of the most prolific and celebrated authors of children's books in Louisiana history.     ~ The Orange County Register
In celebration of the release of the special anniversary edition, there will be a family friendly scavenger hunt through the Mid-City/Bayou St. John area of New Orleans. Eleven local businesses will act as stops along the way, each featuring a "friend" from the book. The scavenger hunt will kick off at Liuzza's by the Track, wind up Esplanade, then culminate at the Community Book Center on Bayou Road where the book may be purchased. The scavenger hunt will take place Wednesday March 24th, through Saturday March 28th. Participants who take a picture with Clovis and tag Pelican Publishing will be entered for a chance to win a copy of the book.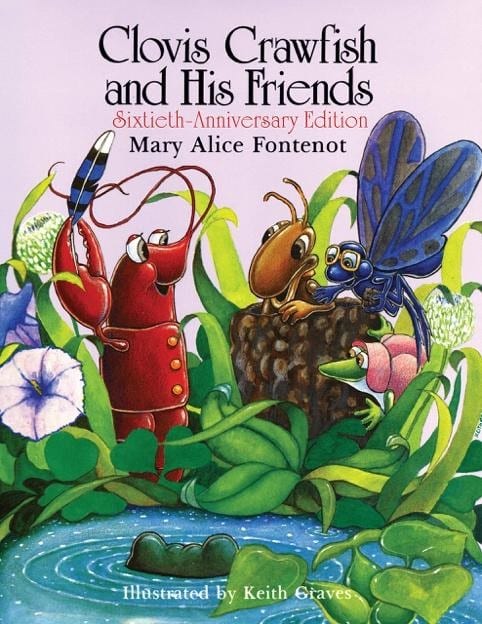 Search for Clovis Crawfish – Locations Participating:
Liuzza's by the Track                            Fairgrinds Coffeehouse             Terranova's Supermarket
Don Villavaso on the Bayou                   1000 Figs                                 Lola's
Nonna Mia Cafe and Pizzeria                 Canseco's Market                     Community Book Center
Cafe Degas                                             Santa Fe
Native Louisianian Mary Alice Fontenot (1910-2003) was awarded the 1998 Acadiana Arts Council Lifetime Achievement Award. Her iconic character has been memorialized in her hometown outside of the Eunice Depot Museum. A statue of Clovis can also be found at the Cajun French Music Hall of Fame Museum. Following Fontenot's death, her daughter and long-time collaborator, Julie Fontenot Landry, took over the Clovis series, and is set to release Clovis Crawfish and the Feu Follet in the fall.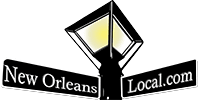 New Orleans Local is your best resource for the latest events happening around the city. If you like the theater, we've got you covered with all sorts of great safe events and lots of virtual events. Whether you are looking for festivals, parties, theater, charity events or events for kids, we have everything you need to be in the "know."  Our Calendar of Events welcomes any organization or business to submit events and happenings – HERE – to help let our community know what is happening around town. Everybody knows about Mardi Gras, but do they know about the latest charitable event, local marathons, holiday events, or reveillon dinners? Submit your event with a great photo, so we can let people know what events you want to help to promote in the New Orleans area.  Laissez Les Bons Temps Rouler!