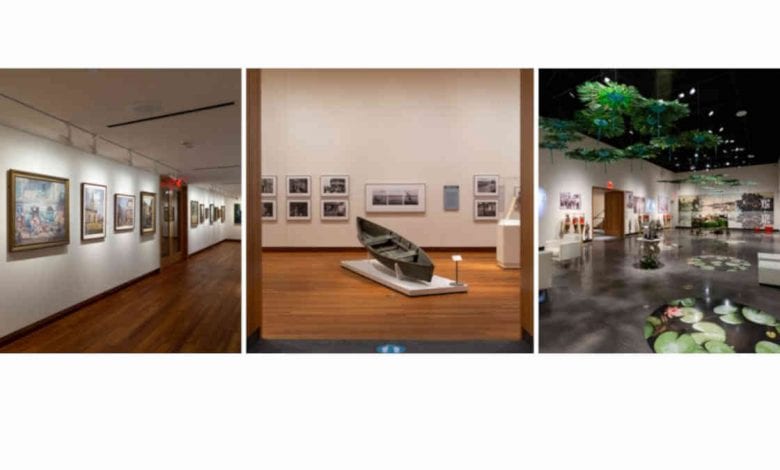 The Historic New Orleans Collection (THNOC) reopened the galleries in its Tricentennial wing on Tuesday, September 8th 2020. Right now the Tricentennial Wing has three installations on view:
These new additions will join THNOC's current offerings: the courtyard displays, as well as the self-guided walking tours available in THNOC's French Quarter Tours app. In addtion, Café Cour is open and observing the same hours as the museum galleries. Some experiences—such as the History of the French Quarter Galleries, the Louisiana History Galleries, and the Williams Residence—will remain closed. And, while the galleries are reopening, we will continue to offer a variety of online programming.
The reopening of THNOC's Tricentennial Wing is made possible with support from the Louisiana Culture Care Fund. Funding for Louisiana Culture Care Fund grants has been provided by the National Endowment for the Humanities (NEH) and administered by the Louisiana Endowment for the Humanities (LEH) as part of the Coronavirus Aid, Relief and Economic Security (CARES) Act economic stabilization plan.
The Historic New Orleans Collection Tricentennial Wing galleries is located at 520 Royal Street. Admission is free. See our website for timed entry tickets, safety protocols, and to see what else is going on: https://www.hnoc.org/thnoc-reopens-520-royal-street-galleries-sept-8-three-installations
About The Exhibition AT The THNOC
For more than 150 years, artists from around the world have captured their impressions of the French Quarter. The exhibition French Quarter Life: People and Places in the Vieux Carré gathers 22 paintings from THNOC's permanent collection to showcase the many views and experiences that have inspired artists through the years. From the bustle of the French Market to the jazzmen of Preservation Hall, these artworks explore the streets, buildings, and people of the French Quarter through time and a variety of techniques.