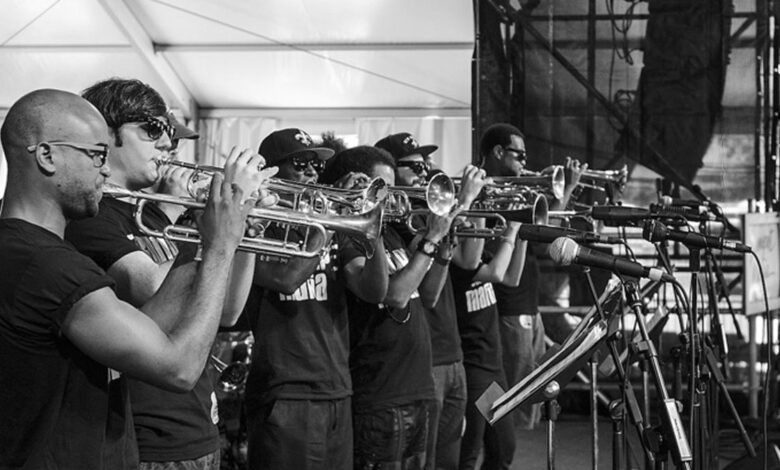 Trumpet Mafia LIVE at the Royal Frenchman Hotel
On May 25, 2021, starting at 8pm until 11pm, the Trumpet Mafia will be performing at the Royal Frenchman Hotel. Tickets are $10 (Click HERE for tickets).
The Trumpet Mafia is an outfit formed exclusively from certified bad asses, a collection of the illest trumpeters in all of New Orleans. Best be prepared, because when they come for you, they're coming for you full force, fingers on the triggers, horns-a-blazing. Theirs is a performance I woulndn't be caught dead missing…so better you seek shelter in the Royal Frenchmen Courtyard. And reserve your entry early, cause it's about to go down, and it's going to be damn good. ~ Website.

Royal Frenchman Hotel and Bar
The Royal Frenchman Hotel is located on 700 Frenchman Street it New Orleans. This hotel is nestled in the historic Creole townhome in the Marigny neighborhood located across the street from the beautiful Washington Square Park. The hotel features local artwork, charming courtyard with a fountain and a great neighborhood bar.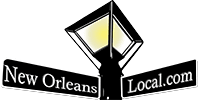 New Orleans Local is your best resource for the latest events happening around the city. If you like the theater, we've got you covered with all sorts of great safe events and lots of virtual events. Whether you are looking for festivals, parties, theater, charity events or events for kids, we have everything you need to be in the "know."  Our Calendar of Events welcomes any organization or business to submit events and happenings – HERE – to help let our community know what is happening around town. Everybody knows about Mardi Gras, but do they know about the latest charitable event, local marathons, holiday events, or reveillon dinners? Submit your event with a great photo, so we can let people know what events you want to help to promote in the New Orleans area.  Laissez Les Bons Temps Rouler!