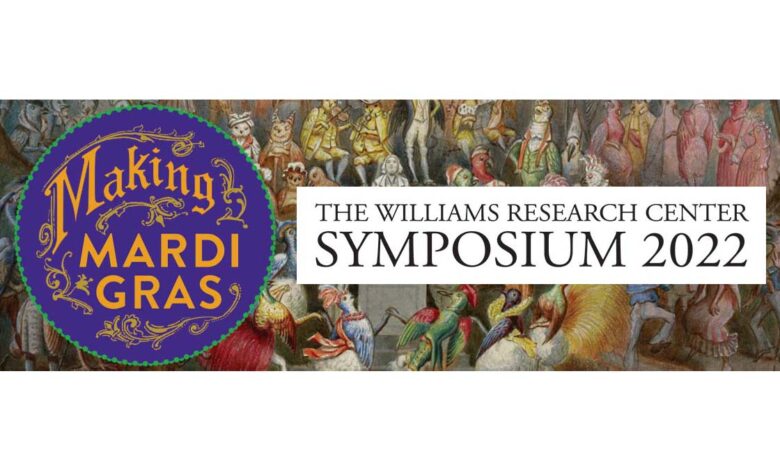 Do you love Mardi Gras? Have you ever wondered why it is truly The Greatest Free Show On Earth? The 2022 Williams Research Center Symposium: Making Mardi Gras starts on February 8, 2022.
This year's Williams Research Center Symposium, presented in conjunction with the exhibition Making Mardi Gras, celebrates the artists, makers, and culture bearers who bring us "The Greatest Free Show on Earth." Tune in every Tuesday, beginning February 8, for new virtual content! All 2022 symposium programming is free, thanks to the generous sponsorship of Blaine Kern's Mardi Gras World and Kern Studios.
The opening reception will take place on Wednesday, February 16, 2022, at 6:30pm at 520 Royal Street.
THNOC requires all visitors 5 years old and older to show proof of being fully vaccinated against COVID-19 or a negative PCR test from within 72 hours prior to entry. Under this policy, "fully vaccinated" is defined as two (2) doses in a 2-dose vaccine, such as Pfizer or Moderna vaccines; or one (1) dose in a single-dose vaccine, such as Johnson & Johnson's Janssen vaccine. In addition, visitors are required to wear masks while inside THNOC facilities. These policies also apply to THNOC staff members. For more on our COVID-19 safety measures, visit our FAQ webpage.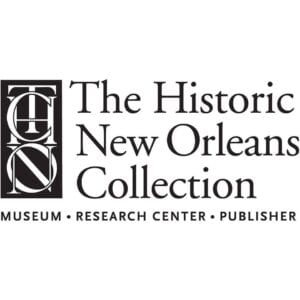 2022 Williams Research Center Symposium: Making Mardi Gras Schedule
February 8, 2022
(Un)Making Mardi Gras: The First Century
Rien Fertel
February 15, 2022
Made by Hand: The Art and Artistry of Mardi Gras
Dr. Stephen Hales and Caroline Thomas
Curator Talk: Costumes of the Making Mardi Gras exhibition
Lydia Blackmore
February 16, 2022
Extended viewing hours for Making Mardi Gras (in-person)
6:30-8:30 p.m. | 520 Royal Street
Reservations required. Admission is free. Food and drink will be available if conditions permit.
February 22, 2022
Making the Masked Balls of Mardi Gras
Tracy Thibodaux, Frank Perez, Errol Laborde
moderated by Arthur Hardy
March 8, 2022
Making Marching Bands: How Music Education Creates the Heartbeat of Mardi Gras
Michele Brierre, Daryl Dickerson, Michael Torregano, Adonis Rose
March 15, 2022
In Conversation with Big Chiefs: Traditions and Music of Mardi Gras Indians
Victor Harris, Howard Miller, Jermaine Bossier, and Romeo Bougere
moderated by Bruce Barnes
featuring Big Chiefs performing Mardi Gras Indian music and an appearance by the 79rs Gang
March 22, 2022
Making Mardi Gras for All
Lydia Blackmore
Register For Free – https://www.hnoc.org/symposium-2022
Due to health concerns, the Williams Research Center 2022 Symposium will be presented as a virtual event. Anyone who paid registration fees for the original experience has received an email with information on refunds. As a virtual program, the 2022 WRC Symposium will be free, with content released weekly every Tuesday, beginning February 8, 2022. Registration is encouraged, and the schedule of talks is available below.