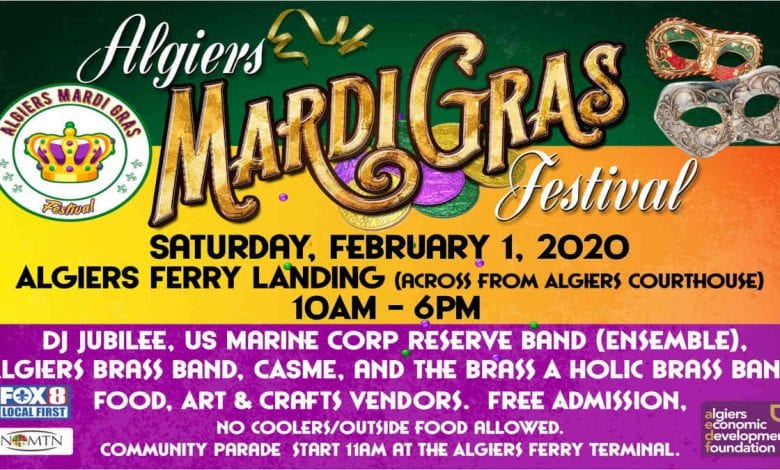 You don't want to miss the Algiers Mardi Gras Festival this year. The festival will take place on Saturday, February 1st in the parking lot at 200 Morgan Street. This is right across form the historic Algiers Courthouse. The Festival is free and open to the public.
What To Expect At The Algiers Mardi Gras Festival
The Algiers Mardi Gras Festival will start at 10 am. It would not be a Mardi Gras Festival without a parade! There will be a small parade at 11 am. The parade will get started at the at the Algiers Ferry Terminal and then roll though the Algiers neighborhood. DJ Jubilee will be there. You will also get a chance to listen to the U.S. Marine Corps Reserve Band (Ensemble). And that's not all the Algiers Brass Band, Casme, and The Brass A Holic Brass band will also perform. If you get hungry, don't worry, there will be food vendors on site. You will also be able to check out some arts & crafts vendors. When heading over to the Algiers Mardi Gras Festival keep in mind you won't be allowed to bring coolers or outside food to the festival.