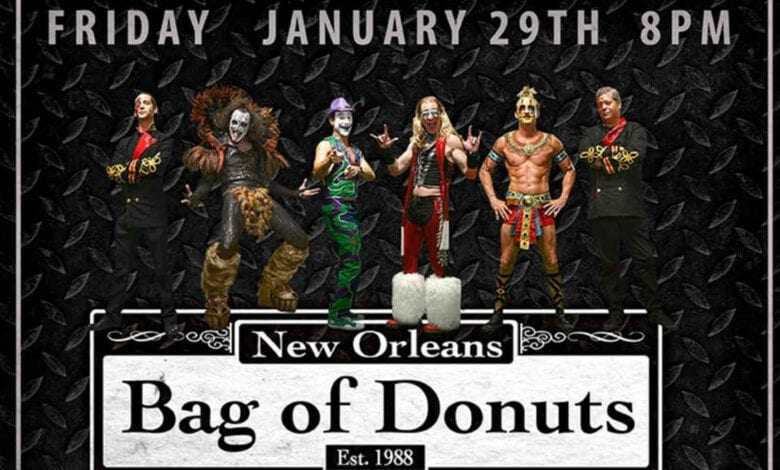 Have you missed hearing the Bag of Donuts at a live concert? This weekend, you can see them at Shenanigan's located at 4612 Quincy Street in Metairie, Louisiana, starting at 8PM on Friday, January 29, 2021. The show will be held outdoors with social distancing. Plus, the kitchen has great food and lots of cocktails to enjoy throughout the show.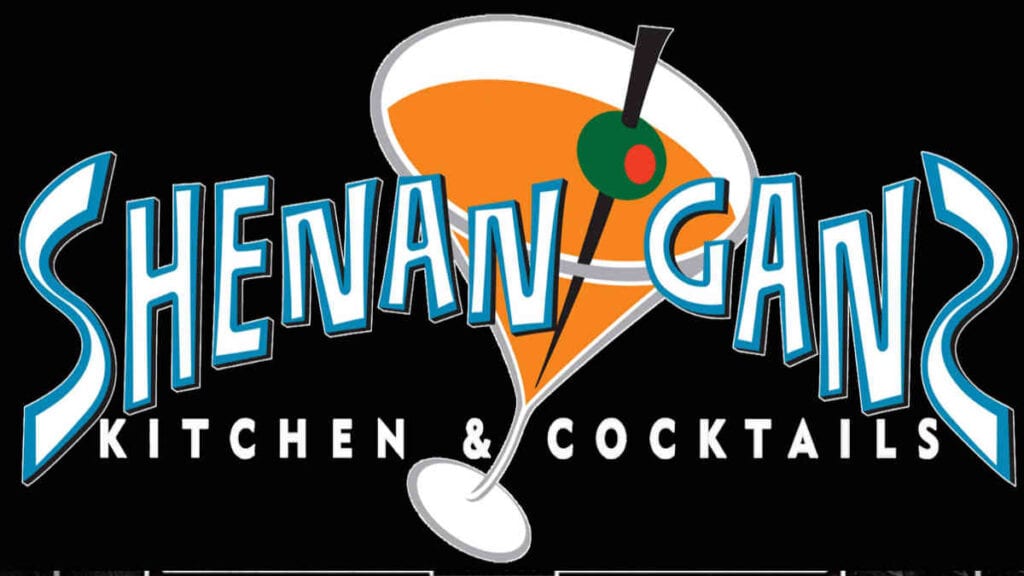 Bag of Donuts
The New Orleans based quartet have been engaged in such endeavors for over two decades. Celebrating their 30th anniversary in 2018, the momentum only seems to be building. Along with their flair for kabuki make-up and extravagant costumes, the four New Orleans natives cover songs in a style they have branded as Superpop: Any song popular from any era. Their flamboyant performances are a combination of ultimate showmanship, call and response audience participation, visual ingenuity, professional musicianship and pure entertainment with a nod to the comedy gods. ~Bag of Donuts website
Guests will certainly enjoy a fun evening with the Bag of Donuts. They know how to show guests a good time with popular music and great entertainment. Check the Bag of Donuts out live on Friday, January 29, 2021, at Shenanigans.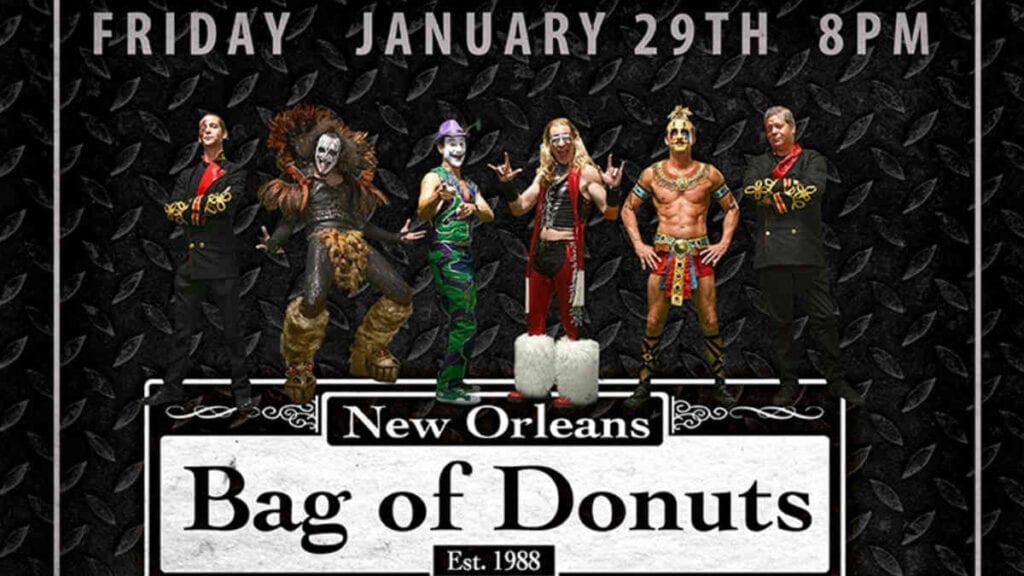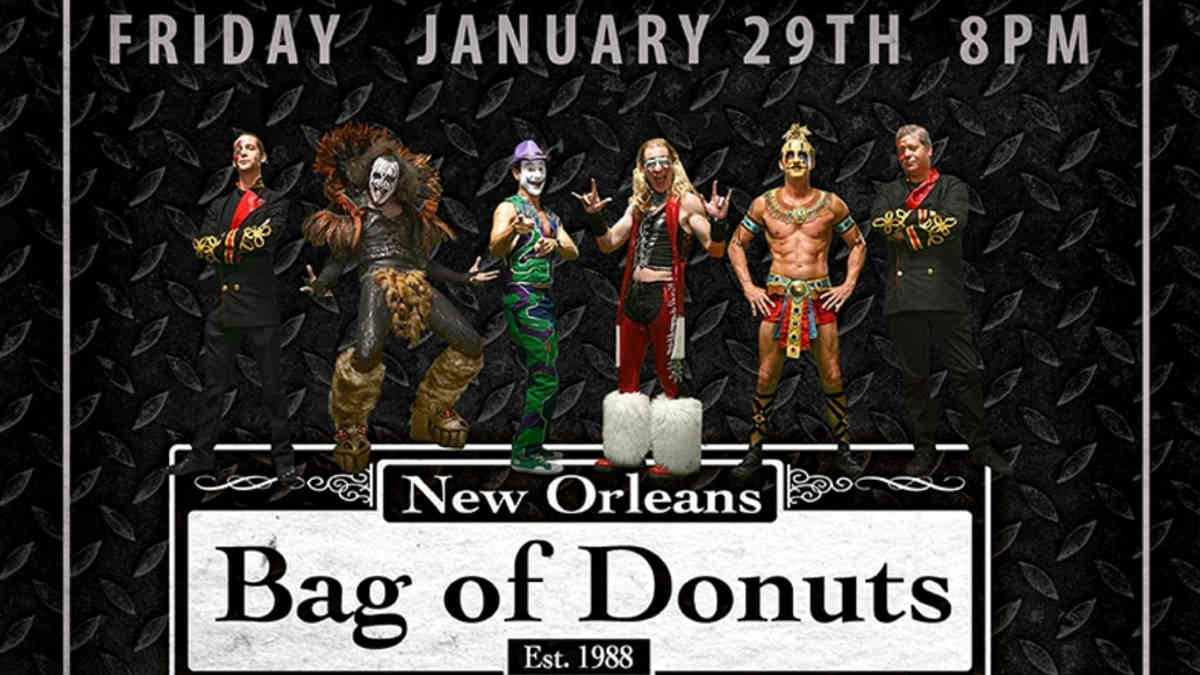 Shenanigan's Kitchen & Cocktails
Shenanigans Kitchen & Cocktails is a Fun upscale bar & live music venue located in the heart of Metairie. Open 7 days a week from 11am till late-night, Shenanigans offers nightly drink and food specials including steak night every Tuesday. With a full service kitchen, bar and a wide selection of beers, your sure to feel at home. Featuring high definition TVs & big screen projectors to watch sporting events in addition to darts, pool table, and gaming, Shenanigans is the place to be for the best food, drinks, music and entertainment. Don't forget to check out the Bad of Donuts Live this weekend. Learn more – HERE.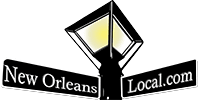 New Orleans Local is your best resource for the latest events happening around the city. Whether you are looking for festivals, parties, theater, charity events or events for kids, we have everything you need to be in the "know." Our Calendar of Events welcomes any organization or business to submit events – HERE – to help let our community know what is happening around town. Everybody knows about Mardi Gras, but do they know about the latest charitable event, local marathons, holiday events, or reveillon dinners? Submit your event with a great photo, so we can let people know what events you want to help to promote in the New Orleans area. Laissez Les Bons Temps Rouler!