The Carnival season is about to kick into high gear. The Krewe Du Vieux is one of the city's infamous Carnival Krewe's. The Krewe Du View will be marching through the French Quarter and the Marigny on February 8th this year starting around 6:30 pm. Head out early to the parade route if you want to get a got spot to see the Krewe's adult themed floats. Usually thousands of revelers line the streets to see this wildly popular parade which features satirical themes that are on the adult site of themes. This year the Krewe is taking a closer look at the upcoming elections with the motto Erection 2020.
For more information including the parade route visit: https://www.kreweduvieux.org/
About The Krewe Du Vieux
Did you know that the Krewe Du Vieux has seventeen sub krewes? Each sub krewe usually presents their own interpretation of this theme. Sub krewes include the Krewe of C.R.U.D.E., Krewe of Space Age Love, Krewe of Underwear, Seeds of Decline, Krewe of L.E.W.D., Krewe of SPANk and others. Top local brass bands will also march in the parade.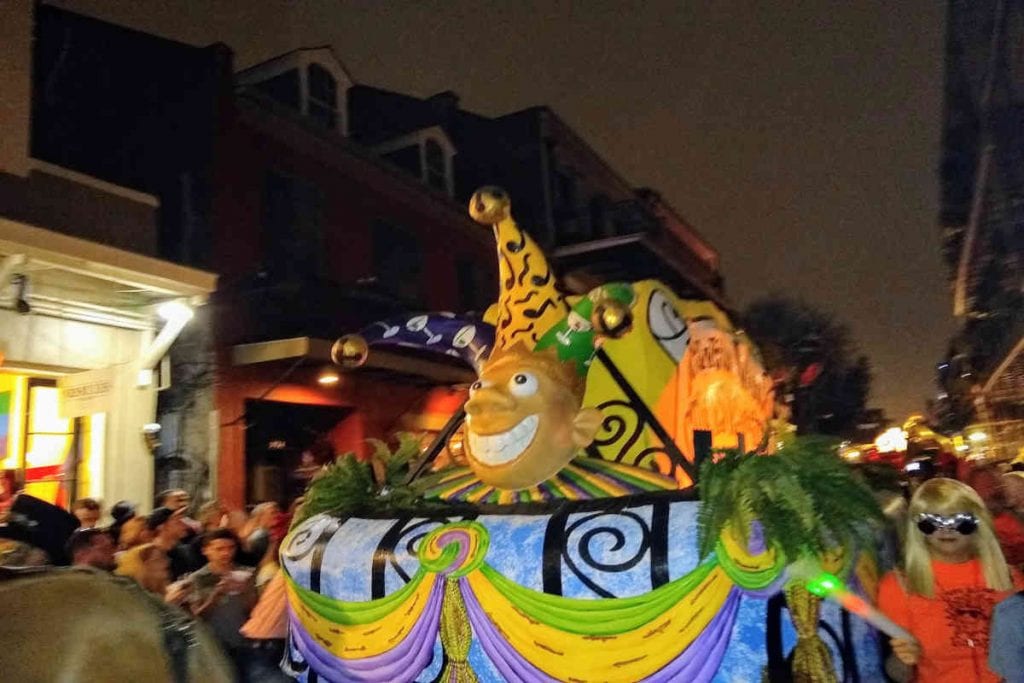 Krewe Du Vieux actually means Krewe of the Old (folk) which in this case could also be translated to Krewe of the experienced (folk). The somewhat raunchy Krewe takes an X-rated approach on current affairs and pokes fun at our beloved city as well as national politics. In other words, this is not a parade you want to take young children to. Throws include condoms, doubloons, sweets and other trinkets. Previous year's mottoes included "Bienville's Wet Dream", "Crass Menagerie" and Krewe Du Vieuxxx Is XXX Rated."
In the video at the top of the article you can take a look at what happened last year at the Krewe Du Vieux parade. Last year's theme was "City Of Yes, Yes, Oh God Yes". The Krewe made fun at the city's police department's body camera policy as well as the way the city is handling the ongoing infrastructure improvement projects and other subjects.
The Krewedelusion will follow.