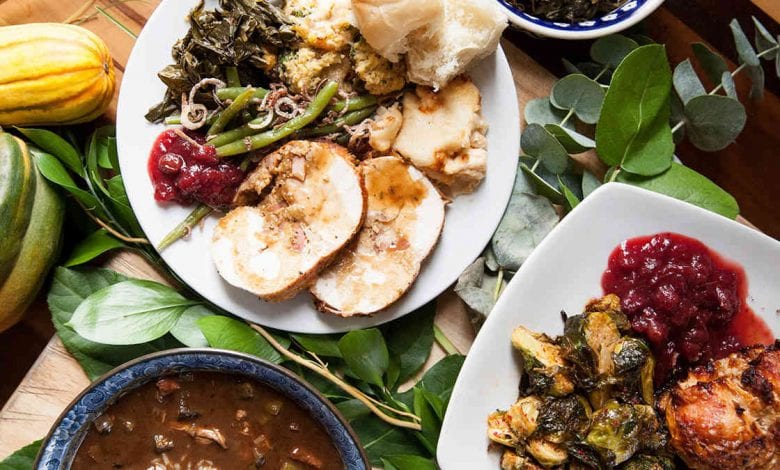 Do you know what is the best Thanksgiving Dinner…the one that you do not have to cook. Chefs Donald Link and Stephen Stryjewski have announced that orders can now be placed for Thanksgiving catering at Cochon Butcher and La Boulangerie. Each year, this award winning team creates a wonderful Thanksgiving holiday feast that can be served at home. Don't worry turkeys, whole hogs, sides, pies, and all the holiday fixins' will be available.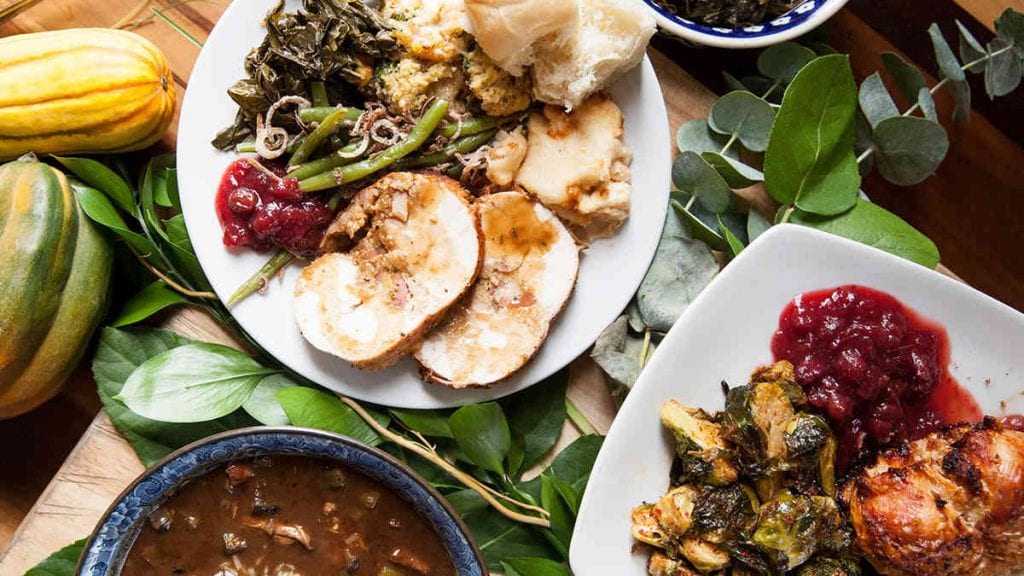 Our boudin stuffed turkey is an amazing south Louisiana treat. On the surface it is simply a turkey and rice dressing rolled into one dish, but it is so much more. We start with a Bell & Evans free range turkey and bone it out to the thigh bones. By leaving the legs intact it maintains the whole bird appearance after it is trussed. Then we stuff it with our boudin, which when you think about it, is really just a form of rice dressing and then we tie it back up so that it looks like your traditional whole turkey bird. ~ Stephen Stryjewski
Cochon Butcher & La Boulangerie Menu Items
All of the Cochon Butcher's turkeys are free-ranch, air chilled and prepared 24 hours brine by in-house butchers. All of the classic Southern Style Thanksgiving items are available on the catering menu. Some of the items include fresh sausage, shrimp and eggplant dressing, cured meats, soups, gumbo, cranberry satsuma sauce, carrot cakes, chocolate pie, and even boozy Butcher eggnog. Menu items can be ordered online at cochonbutcher.com or laboulangerienola.com by Saturday, November 21 and are available for pick-up Tuesday, November 24 or Wednesday, November 25, from 10 a.m. – 12 p.m. or 3 – 7 p.m.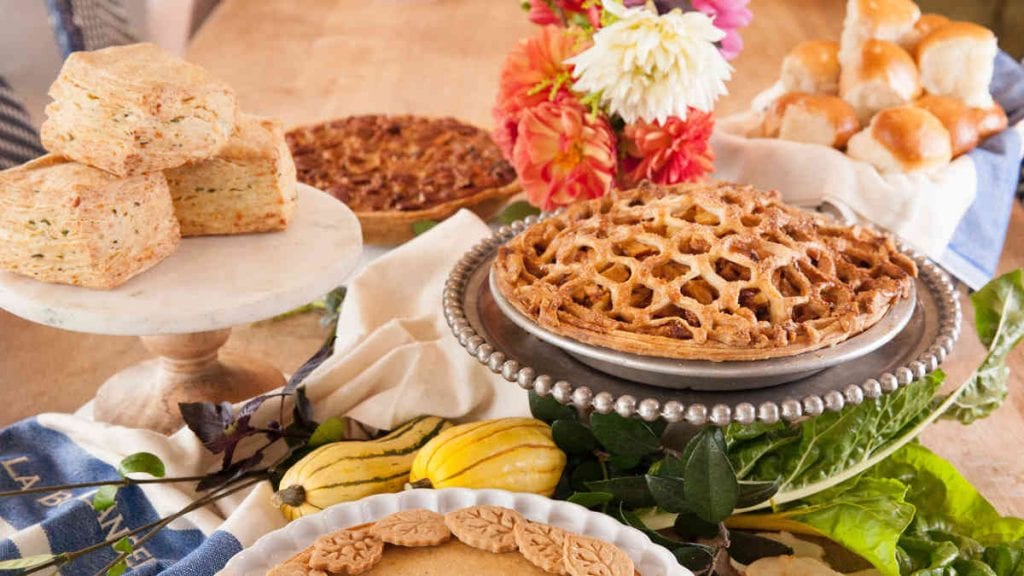 Don't worry, you can still enjoy Thanksgiving at one of the Link Group Restaurants in person. For those looking to celebrate the holidays with family and friends at one of the Link Restaurant Group restaurants, reservations are recommended. Reservations for holiday dining at Herbsaint, Cochon Butcher, Pêche, or Gianna can be made online through each restaurant's website.
Don't miss out on anything happening in New Orleans. What are you doing during for the Thanksgiving holidays? Find out some great options on the New Orleans Local Events Calendar – HERE.  New Orleans Local is your best resource for the latest events happening around town. Are you looking for parties, theater, festivals and anything else? We have everything you need in one location.