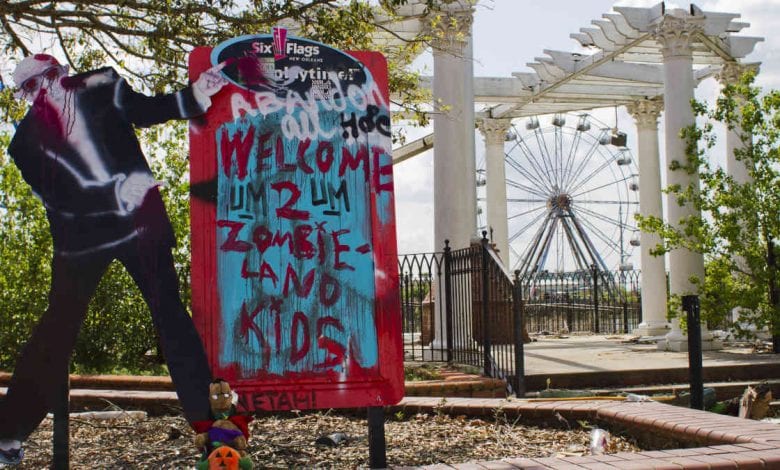 On Thursday June 18, 2020, Einstein Schools teachers and staff will hold a "Walk for Equity". The purpose of the walk is to raise awareness for equity and the petition to transform the old dilapidated Six Flags New Orleans, which was destroyed during Hurricane Katrina, to bike, walking and running trails and arboretum. The walk will start at Sarah T. Reed High School, 5316 Michoud Blvd., at 10:30 am.
For a route of the walk click HERE.
What Could Happen To Old Six Flags Site
Organizers say in New Orleans East, "where the residents are primarily African American, Vietnamese, or Latino/a, the old Six Flags remains an eye-sore and an affront to equity in New Orleans."
Organizers believe that changing this site to an arboretum with bike, walking and running trails will serve as a tangible sign that New Orleans values equity. They say they don't want the old rides necessarily demolished. They should be fenced-in and transformed to an open-air STEAM museum. They hope that the land will be transformed into a space that provides youth employment and stimulates the economy in New Orleans East. 
To learn more about the petition visit: https://www.change.org/TransformOldNewOrleansSixFlagsNow
The park, which is located in New Orleans East just off I-10 was completely destroyed and then abandoned during Katrina in 2005. The 140- acre theme parks opened first in 2000. Today the park is overgrown with plants. Right now trespassing is prohibited. Despite several proposals to redevelop the land, it has remained abandoned.