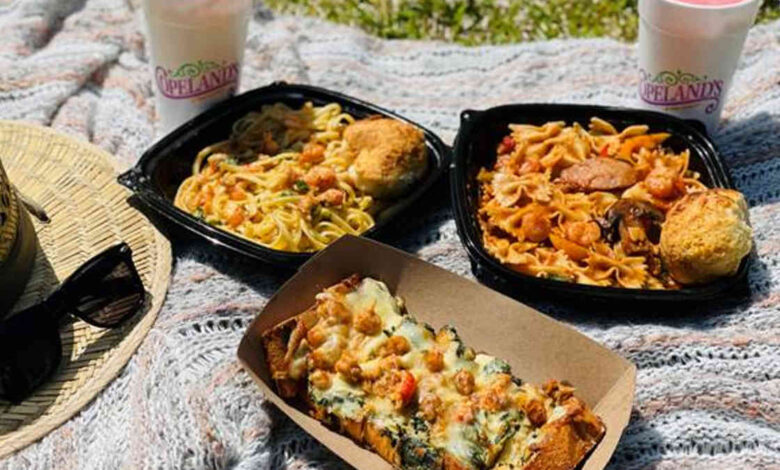 Normally, the last weekend of April and the first weekend of May we are celebrating at Jazz Fest with great music, food and fun. Since Jazz Fest has been postponed, we can still have a little Festin' For Two fun with a little help from Copeland's of New Orleans. Copeland's is celebrating the tradition of past years with a  special menu from April 22 through May 2 with 19% of all proceeds going to the Jazz Heritage & Music Relief Fund. This fund helps musicians who lost income due to the COVID-19 pandemic. 
Traditional Jazz Fest weekend may be postponed until October, but with Copeland's you can still celebrate like it's happening now. We've put together a two-person menu with some of our fest favorites plus the option to add our new strawberry lemonade daquiri while giving a little love to our local musicians in need. ~ Al Copeland, Jr.

Festin' for Two
The "Festin' for Two" menu is $40 and offers a choice of crawfish bread (8 pieces) or crab beignets (4 each), two individual entrees of either jambalaya pasta or crawfish fettucine, and two Copeland's biscuits. For an additional $10, guests can add a 20 oz. strawberry lemonade daiquiri. The Festin' for Two menu is available for pick-up or delivery. To order, visit CopelandsToGo.com.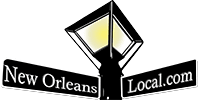 New Orleans Local is your best resource for the latest events happening around the city. If you like the theater, we've got you covered with all sorts of great safe events and lots of virtual events. Whether you are looking for festivals, parties, theater, charity events or events for kids, we have everything you need to be in the "know."  Our Calendar of Events welcomes any organization or business to submit events and happenings – HERE – to help let our community know what is happening around town. Everybody knows about Mardi Gras, but do they know about the latest charitable event, local marathons, holiday events, or reveillon dinners? Submit your event with a great photo, so we can let people know what events you want to help to promote in the New Orleans area.  Laissez Les Bons Temps Rouler!