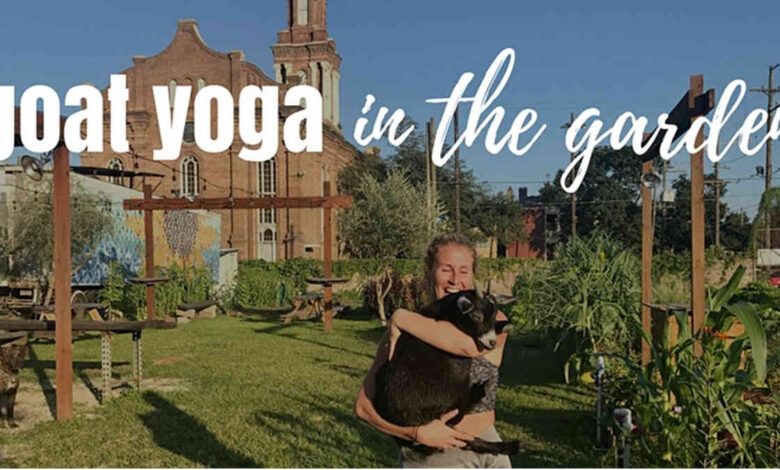 Sometimes it can really be hard to get a little work out in during the week. Boy, do we have a little bit of inspirational fun for you to participate in a little bit of yoga. How about Goat Yoga in the garden. Join friends and family for a fun and unique yoga class at Paradigm Gardens. There are lots off opportunities to enjoy Goat Yoga at Paradigm Gardens starting April 24, 2021 from 8 until 9:30am.
Amongst the flowers, veggies, and with the adorable Cameroonian pygmy goats, come to Paradigm Gardens to do a real sun salutation and downward goat. We have partnered with master yoga teacher Jimena Urritia to provide you the best goat yoga experience around. ~ Website
All guests will receive a Paradigm Gardens yoga shirt, scrumptious, nutritious breakfast empanadas & cold-brew coffee from EmpaNOLA, as well as Paradigm windowsill garden kit. MASKS ARE REQUIRED THROUGHOUT DURATION OF YOGA CLASS.
Goat Yoga Class includes: 45 min goat yoga session, Paradigm yoga shirt, windowsill garden kit, breakfast from EmpaNOLA, cold brew coffee, fresh squeezed lemonade, Paradigm Gardens souvenir glass.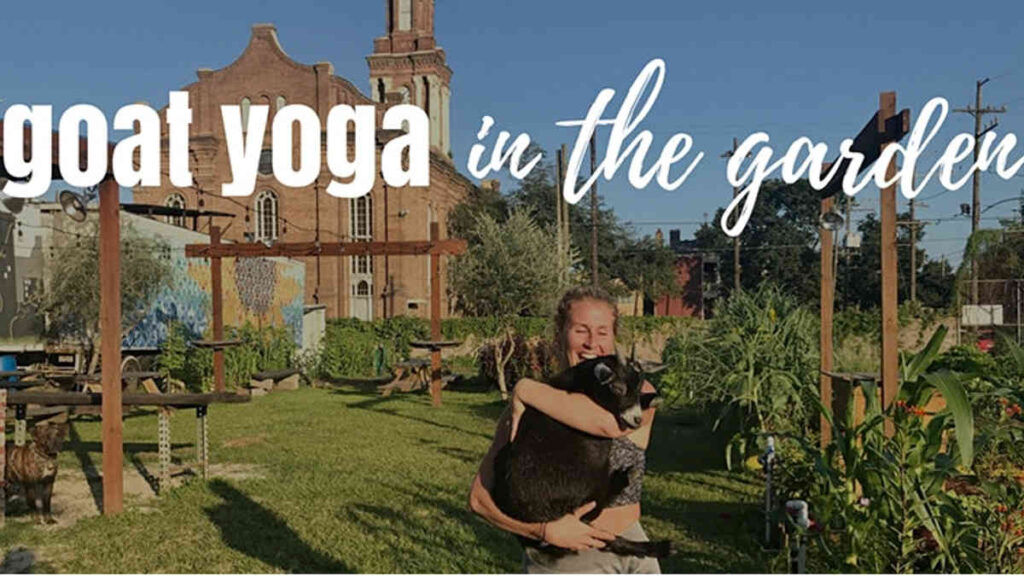 Paradigm Gardens & Goat Yoga Tickets
PARADIGM GARDENS is an intimate and lush private events venue hidden in the heart of NEW ORLEANS. Paradigm Gardens is excited to offer our vast horticultural expertise to the public through our yard curation services and garden installations. The Goat Yoga tickets start at $50. Learn more – HERE.
Jimena Urrutia: Jimena is originally from Argentina and has lived most of her life in Chile, where she fell in love with yoga in 2001. Her practice helped calm her mind and find discipline for her studies in school. Since then, she has deepened her practice in Ashtanga and Vinyasa Flow yoga through various trainings and workshops. Although she has a degree in Economics and worked as an entrepreneur, Jimena began moving towards becoming a yoga teacher in 2007. Teaching allows her to feel whole with the experience, and she is grateful for the opportunity and the energy she shares with her students. Jimena moved to New Orleans in 2017, where she loves to live. She has completed her 500-hour yoga teacher training at Shanti Yoga Shala. In her classes she connects deep breathing with movement and helps you find a clear and a calming mind. Off of the mat, Jimena enjoys being a mother of two children, a dogs, two a cats and nine kois.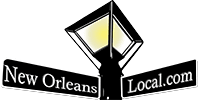 New Orleans Local is your best resource for the latest events happening around the city. If you like the theater, we've got you covered with all sorts of great safe events and lots of virtual events. Whether you are looking for festivals, parties, theater, charity events or events for kids, we have everything you need to be in the "know." Our Calendar of Events welcomes any organization or business to submit events and happenings – HERE – to help let our community know what is happening around town. Everybody knows about Mardi Gras, but do they know about the latest charitable event, local marathons, holiday events, or reveillon dinners? Submit your event with a great photo, so we can let people know what events you want to help to promote in the New Orleans area. Laissez Les Bons Temps Rouler!