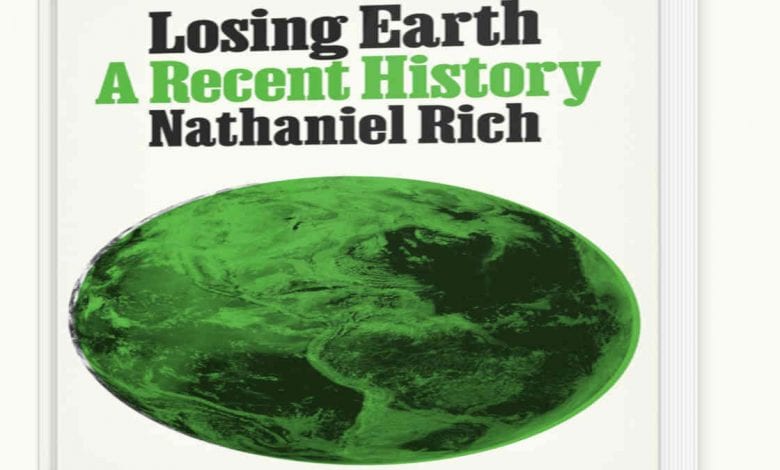 Friday Nights at NOMA features an exciting lineup of programs in 2020. On Friday January 17 expect live music Music by Shawn Williams Band (5:30 pm- 8:30 pm). Starting at 6:30 pm the Arts & Letters Series will feature Nathaniel Rich. He will discuss his book "Losing Earth." Following the discussion will be a book signing at the Museum Shop. The Museum Shop, and Café NOMA remain open till 9 pm.
For more information and tickets visit: https://noma.org/event/friday-nights-at-noma-arts-letters-with-nathaniel-rich-discussing-losing-earth/
ABOUT SHAWN WILLIAMS BAND
Shwan Williams debut album Shadow (2017) was a skillfully-mastered collection of originals that moves seamlessly from old-school R&B-inflected rockers to softer, wistful numbers. On recording as in live performance, she conveys a sense of rawness, a depth of feeling, and a lack of pretension that set her apart from the rest of the city's pool of talented up-and-coming musicians. Aside from her own music, she is also the founder of the all-female Elvis tribute band, Pelvis Breastlies.
Shawn Williams describes her sound as that
"of a dirtier-minded Elvis deciding to get it on in the back of some roadhouse saloon with one of those sad-eyed cowboy types that would rather be drinking alone."

Shawn Williams
ABOUT NATHANIEL RICH'S LOSING EARTH
In Losing Earth, Rich chronicles the stories of a handful of scientists, politicians, and strategists who risked their careers in a desperate, campaign to convince the world to act before it was too late. Did you know that by 1979, we knew nearly everything we understand today about climate change―including how to stop it?
Losing Earth tells the human story of climate change. It explains the birth of climate denialism and the origins of the fossil fuel industry's coordinated effort to thwart climate policy.